Best Alt Pop and Alt Rock Playlist To Listen To In Your Daily Life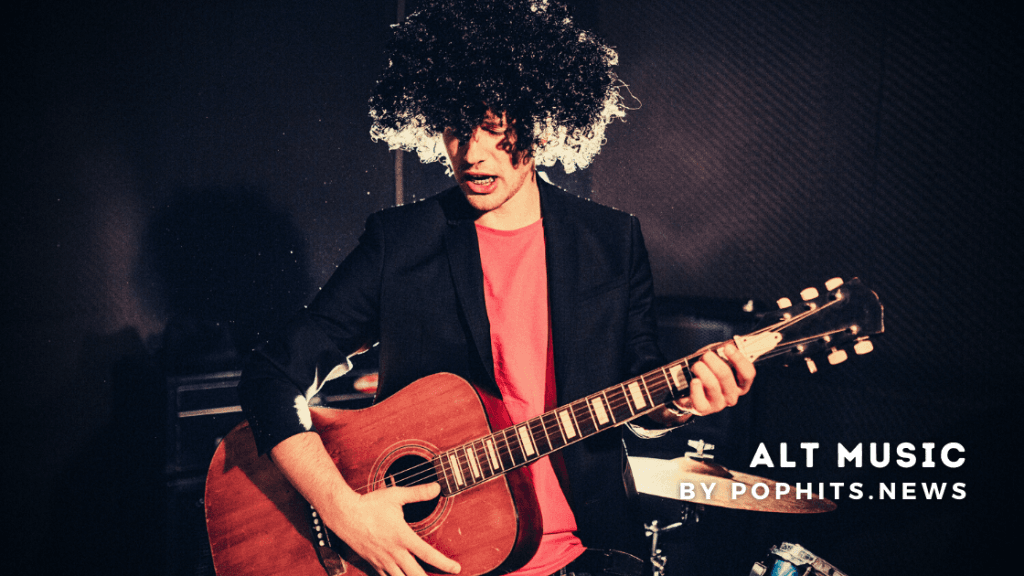 There are many kinds of pop music ranging from bubble gum pop to hard rock, disco-pop, etc. We've put together an excellent playlist for your listening pleasure. It's a blend of indie, alternative and pop-rock titles that even casual music listeners will enjoy.
This playlist is a collection of the best independent pop and alternative rock released this month. The songs are brand new, so you can get excited about hearing them for the first time!
Pop music has been experiencing a renaissance in recent years. Some of the most famous artists right now are in their own lane, creating unique sounds that aren't being replicated by anyone else. The same goes for alt-pop music—there's no one else out there making music like these artists are!
This playlist is full of great new releases from some of the best independent artists out there. If you're looking for fresh pop music or new alt-rock tracks to listen to, this playlist is perfect for you!
You can listen to our full playlist which contains the artists' music, and learn more about the artists by scrolling down the page.
---
1) ROXI SOUND – There's No Fire
There's No Fire is an independent single from ROXI SOUND, a UK-based act that combines the best of indie pop and rock for a powerful sound. It's a dreamy, catchy, and super edge.
the kind of song that you'll be singing along to before you even realize it's stuck in your head. If you're looking for something to listen to while doing some work on your computer, this song is a good one to turn up loud and get lost in.
The nerdy ADHD guitarist singer-songwriter Roxi Sound is addicted to writing slightly weird yet still poppable alternative indie pop songs. With a guitar-thumping intro and themes of anxiety and companionship, "There's no Fire" is an indie pop bop.
For those of you who are wondering what it would sound like if St Vincent and Amanda Palmer invaded Chvrches, or if Gotye ate 21 Pilots, then here is your chance to find out.
Roxi Sound is definitely someone to keep an eye on—if this single is any indication of what she has in store for us, we're sure her future music will be just as good. We recommend checking out more of her work on Spotify or visiting her website.
---
2) JSHELL – In My Head
It is with great pleasure that we announce the release of the audio and visual rock album "In My Head" by New York City-based multi-instrumentalist, singer/songwriter, and Tater Mansion Tunes recording artist Jshell.
If you're a fan of alternative rock, AOR, classic rock, hard rock, or any other kind of rock music, you should definitely check out JSHELL's latest album In My Head!
"In My Head" also includes a number of special guest performances by some of the best musicians in the industry, such as the incomparable Steve Hackett, Katie Jacoby, and Jake Cinninger as well as many others!
This artist is based in New York and has a unique sound that blends elements of lo-fi guitar music with psychedelic rock n roll. The album includes songs like my favourite, "Big Apple Boogie". Witch is a very energetic and uplifting song If you want to hear more from this artist, visit their website and follow them on Spotify!
---
3) SANO HILL – Dancer
Sano Hill is a singer-songwriter band based in Ireland, that creates pop-rock music with a classic sound that's easy to listen to. Their latest single "Dancer" is a soft rock ballad with contemporary pop influences.
The song, "Dancer," is the sixth single from Sano Hill's forthcoming album, "If Not Now, When?" It describes a musician's artistic journey from hopeful beginnings to doubt and denial, disappointment, break-up, and recovery.
A memory of dance and the first sparks of a romantic encounter frame the story of 'Dancer', a story about artistic creation. As a love song and a reflection on art, it is a mixture of both.
I highly recommend checking out this artist if you love indie pop music or just want something light and fun to listen to while driving around town or relaxing after work or school.
For more information about him, follow his Spotify and check his website!
---
4) NATALIE CLARK – How High
Natalie Clark is a pop artist from Los Angeles, California. Her latest single "How High" is an anthem for the millennial generation. And I'm sure you will be amazed by it!
An impressive performance on NBC's The Voice catapulted this Scottish indie-pop sensation to international prominence, which led to her opening for the Indigo Girls. As a result of How High, audiences across the country were mesmerized by the vocal virtuosity featured in the song.
I'm a huge fan of all things indie and alternative, but I also love the sound of commercial pop. This song has the best of both worlds—it's catchy enough for a chart-topping single, but it still has that cool edge that you can only get from an independent artist.
A stirring, emotionally uplifting track, it features earthy, hypnotic rhythms and layers of harmonies. Any feel-good, high-energy indie-pop playlist would benefit from this anthem of self-discovery.
You can check out Natalie Clark's website. If you like what you hear on Spotify, follow her there as well!
---
5) HUNTER – I've Been Looking
Hunter is an indie pop artist based out of Chicago, and his new single "I've Been Looking" is a dreamy and cinematic style song.
"If I had to narrow it down a bit, I guess I wrote this song because I desperately needed a vehicle through which I could explore my own grief-related trauma and attempt to understand why life felt so fucking sideways. A few years ago, I lost three people with whom I was quite close over the short span of several months—right before I moved away for college."
It's upbeat and catchy, with lush vocals and an easy-to-follow tempo. The production is amazing and effective—it lets the song shine through without distracting from vocals or lyrics.
If you like "I've Been Looking", check out Hunter on Spotify or visit his website for more information about upcoming news and releases!
---

---
6) URBAN WALRUS – All I Really Want
If you're looking for an artist who will make you feel like you're back in time—but with a modern twist—you've come to the right place. The Swiss-based indie pop/rock band URBAN WALRUS is here to bring you their single "All I Really Want"
In Walrus style, "All I Really Want" is a mellow, fluffy, relaxed indie-rock song that is laid-back, chill, yet full of energy. With its rich melody and catchy chord progressions, this song is a rich and catchy listen with a bittersweet chorus that redeems the song.

The lyrics in this song follow a "what if" pattern, in which we are questioned about our very beings, our goals, and our values in life. As a romantic escape, a naive hippie-kinda beach-life utopia is offered as an instant response, as an offering of a positive getaway. Put your eyes closed and dive right in. "Can you feel it? Don't you want to be a Walrus too?"
It's easy listening at its finest. If you're looking for something nostalgic or dreamy, then look no further than URBAN WALRUS. Follow them on Spotify and visit their website!
---
7) ALEXIA VEGAS – Calling Of The City
ALEXIA VEGAS is a dream pop artist from New York who has been making waves with her single, "Calling of the City."
Whether you're looking for something catchy and easy to listen to on the go, or something to get your heart racing on a Friday night out, ALEXIA VEGAS is sure to have you covered.
She is a small-town girl with big-city music dreams. "Calling of the City" is a love song to New York City, waking up in the big city, full of dreams for the future, "dancing" to its music of traffic, noise and crowds, in her own words: "open to all the possibilities of what life has in store for me."
A track with this level of clarity and crispness is not overproduced or polished to the point where it becomes dull. Having instrumental breakdowns to break up the songs at the appropriate time adds a great deal of variety to the songs without feeling forced or extraneous.
I would recommend this single to anyone who wants to listen to something relaxing but still has their feet tapping along to the beat! Check out Alexia Vegas' website. You can also follow her on Spotify!
---
8) LATO – Karisma Ape

LATO is an original rock band that combines different influences into a form that is truly their own. Throughout, vocals, guitars, and a rhythm section are carefully intertwined with a touch of 'electronica', along with a natural propensity for psychedelia and ethnic vibes that go hand in hand with Art-Rock.
The sound of LATO can be credited to a long underground experience that has given the band the ability to reach a mature, extremely expressive, and sophisticated level of music.
The new album 'KARISMA' is on the way, led by the release of 'KARISMA APE' on Jan-26-2022, some years after 'Out of the Dark'.
"The bass line that moulded its way into our souls on a sunny May afternoon carries Karisma Ape all the way through. The half-spoken vocals reverberate upfront narrating the story of a charismatic figure obsessed with power. But dominance only plays a role in the material world, eventually dissolving as the spirit takes over."
"So, the guitars gradually come in, building up a layer of echoes that continue well beyond the lyrics, these are coupled by the organ and synth that guide the tune into an ethereal aura."
And if you haven't already, be sure to follow them on Spotify, and visit their website also!
---
9) VIRGIN ORCHESTRA – Rewind
In the world of music, there are a lot of different genres. And most of them are pretty easy to pinpoint. But there's one genre that's particularly hard to pin down: dream pop.
If you want to know what dream pop sounds like, I suggest checking out VIRGIN ORCHESTRA from Reykjavík, Iceland.
The song Rewind is Virgin Orchestra's third single from the upcoming album Fragments. With lyrics about heartbreak, and then in the "2nd half" it becomes a dreamscape of people wishing they could rewind back to before everything changed. Vocals, bass, electric guitar, cello, drum machine, and coding, are all instruments that you can hear in the song.
It has a slow tempo, and it uses lots of layers of sound (including vocals) to create an atmosphere that is both ethereal and danceable at once.
And if you like what you hear, check out their website and follow them on Spotify!
---
10) SADIE NIX – Oblivious
If you're looking for an easy-listening pop song, SADIE NIX has got you covered.
With her latest single "Oblivious," the singer-songwriter and musician delivers a song that is both familiar and fresh at the same time. Her voice is smooth and easy to listen to, and her lyrics are relatable. The song has a classic sound, but it's also contemporary in its style.
The song Oblivious is the ultimate song of heartbreak since it is so much more difficult to mourn the loss of something that never existed or could have existed than to mourn a traditional breakup.
"I am a singer/songwriter based in Brighton UK originally from the US. I really want to create music that has a story, and that people can relate to and starting my music career much later in life (38) has given a completely different perspective on life and creating music." Says Sadie
If you want to hear more about her music, follow her on Spotify, and visit her website also for more information!
---
About Author