New Releases of Pop, Electronic Pop & Dream Pop To Get You Through April
Music is a great connector. It brings people together and transports them to another world. Electronic pop music, dream pop music, and pop music are no exception.
April is the month of fresh starts, and what better way to get your new start off on the right foot than with some fresh new pop music?
Pop culture is constantly evolving, going through waves of popularity and influence that often make it hard to keep up. But don't worry! We've got you covered with this roundup of new releases from independent artists that are sure to be on everyone's playlist this month.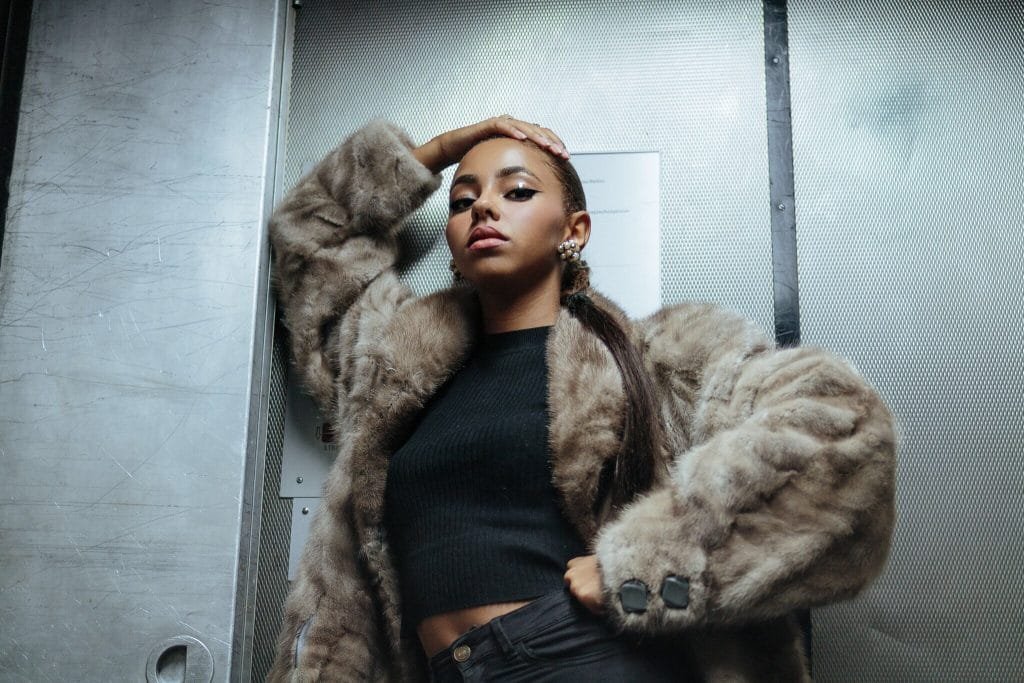 These artists are bringing their own unique style and flair to pop music, making it both fun and easy for you to stay in touch with the latest trends in pop culture.
Whether you're looking for dreamy electronic tracks or danceable pop tunes, we have something for everyone! So check out this list of new releases before heading out for your next party or just curling up with a glass of wine and letting the music take you away.
You can listen to our full playlist which contains the artists' music, and know more about the artists by scrolling down the page.
---
1) WHAT KINGDOM – Keep It Moving
WHAT KINGDOM's Keep It Moving is a mesmerizing and relaxing experience that will take you on a journey.
In all, he spent a lot of time producing all of the music and was very satisfied with the results, as was his wife Sam. Most of the songs were hers, but there were a few tracks that he was keen on remixing.
Keep It Moving is one of those songs that just makes you feel good. While it's not exactly danceable, it does have a groovy vibe that would be perfect for any chillout party or just sitting around having a drink with friends on a Friday night!
The song features some experimental electronic sounds and downtempo beats. It's super edgy and could be described as lo-fi hip-hop beats with spoken word vocals.
You can check out What Kingdom's website for more information about this talented artist and follow him on Spotify to stay up-to-date with his music!
---
2) ANCHEN JI – Wait It Out

If you're looking for a way to relax after a long day, Anchen Ji's new single "Wait It Out" is the perfect music to help you do that.
"Wait It Out" is a song Anchen Ji wrote with talented Berklee alumni Chengcheng (Troy) Tang and Tyller Bolton. This song was created based on the experiences of Anchen, which is the basis for the idea behind it.
Anchen Ji used to be in love with a boy. There were some obstacles they had to overcome, such as the long distance and the difference in age between them. There is a desire on his part to leave. There is a desire in her for him to wait it out.
Having a happy and inspiring pop voice in "Wait It Out", the song gives listeners a sense of hope that real love will overcome everything that stands in its path. In collaboration with Anchen Ji, Tang and Bolton composed the track with Tang producing the music and Bolton composing the lyrics.
If you like what you hear from Anchen Ji, be sure to check out her website, and follow her on Spotify, so you don't miss any future releases!
---
3) TALLY KOREN – 'Watch Your Thoughts (It's Who You Are) Xander Milne Remix
Tally Koren is a young British singer-songwriter who is making waves with her new single, 'Watch Your Thoughts (It's Who You Are) Xander Milne Remix'. It is a High 30s track by Tally Koren that features a hypnotic homemade video.
With the help of Xander Milne, a renowned producer and collaborator of Tensnake, Cassius, Groove Armada, and Todd Edwards, Koren's video provides a sensual cinematic backdrop to a remix of her track 'Watch Your Thoughts (It's Who You Are)' by Xander.
Her sound is a blend of electronic pop and commercial vocal dance, with a hint of house thrown in for good measure. It's an upbeat track that will get your blood pumping and your feet moving when you listen to it.
The song has a catchy chorus, which makes it easy to remember after only one listen. The variety of instruments used in the song also helps make it stand out from other dance tracks out there today.
We recommend that you check out Tally Koren's website and follow her on Spotify if you want to stay up-to-date on what she has going on next!
---
4) MICHAEL PELOSO – That Will Be Me
The United States is a country filled with people from all walks of life, and the same is true for their music. The most popular genres are easy listening, folk, pop and contemporary pop. One artist who has a sound that's both very American and very current is Michael Peloso of Rutherford, New Jersey.
His single "That Will Be Me" is the perfect song to listen to when you're relaxing at home on a Sunday night. It's acoustic guitar-driven folk-pop with just enough of a pop beat to keep things moving along nicely.
"5 years ago I almost died from a tumor that ruptured in my colon. I had Stage IV colon cancer. While recovering in the hospital I wrote the lyrics for my two daughters. I didn't know if I was going to make it. If I didn't, I wanted them to know I would somehow be there for them" Says Michael.
If you want some great music that will make you feel good about where you live and what you're doing with your life, then check out Michael Peloso! You can check out this song by visiting his website or by following him on Spotify.
---
5) SESSLER/ZEEB – Wenn
Seßler/Zeeb, a German Pop Duo, have released their new single "Wenn". Not only does it have an incredible melody, it also has a nice swing, great beats, and a wonderful brass section for the listeners to enjoy.
The song has a classic sound, with a modern twist. It has amazing vibes and funk grooves that make it easy to listen to and dance along with. The vocals are smooth and the lyrics are easy to understand, which makes the song even more fun to sing along with!
The instrumentation is light and airy, with plenty of groove and funk to keep it interesting. In the chorus, there's an 80s vibe that really gives the song some character.
The lyrics are also fun and easy to follow. It's a great track for anyone who loves singer-songwriter music or rock pop. This single is definitely worth checking out—visit their website and follow them on Spotify!
---

---
6) ALEXIA VEGAS – Your Love Is Like A Slow Disease
Alexia Vegas is an artist who takes the best of all worlds to create dreamy, cinematic pop songs.
Her single, "Your Love Is Like A Slow Disease," is a perfect example of her style—it's a synth-based love song with dark undertones and a hint of hope.
In her newest release, "Your Love Is Like a Slow Disease" she tells the age-old story about a toxic relationship and a girl who, despite all her efforts, cannot shake off her obsession with the object of her infatuation.
As the girl finds herself falling deeper and deeper into her obsession, realizing that she might never be able to escape it any time soon, the slow and haunting melody, and the dramatic build-up towards the chorus contribute to an overall sense of desperation and hopelessness.
If you're looking for something different than what's currently out there on the radio then ALEXIA VEGAS is definitely worth checking out! You can listen on Spotify or visit their website!
---
7) TOTEMO – My Gravity (Official Video)
If you're a fan of chillwave, dream pop, or electronic pop music, you'll love this new single from Israel-based artist Totemmo.
The song is called "My Gravity" and it's got all the elements of a super catchy banger—euphoric beats, dreamy synths, and soft female vocals that will have you feeling like you're floating through space.
Even though she is based in Tel-Aviv, the video was shot in Seoul, South Korea, and features upcoming talent Choi Yu-Hwa and Kim Si Heon, who are both based there.
The single is the perfect song for those times when you want to take a moment to yourself, but still want to feel upbeat and energetic. It has a catchy beat that will get stuck in your head, but it also has a calming sound that will help you unwind.
If you're looking for something new to listen to this week then check out Totemmo's My Gravity (Official Video). You can follow her website, and you can also follow her on Spotify.
---
8) LOZ – The One That Got Away
If you're into pop music, then you'll love LOZ. Their single "The One That Got Away" is a masterful example of the genre.
It's got all the right elements: catchy vocals and melodies, a driving beat that makes you want to dance, and an overall upbeat feel that will make you want to listen again and again.
There has never been a release like this from LOZ! It is his third release and it has been one of his most energetic yet. It's the classic tale of the one who got away, but they have never done it with so much energy and power.
Rather than composing a piano ballad like many others have done to an exceptional standard, LOZ opts instead for a Synth-Rock approach, utilizing his higher range to provide the song with an infectious electricity that can be heard throughout its entirety.
The One That Got Away is a perfect summer jam that you'll want to listen to over and over again. Check out more from LOZ on Spotify or visit their website for more information!
---
9) PENELOPE PETTIGREW – BiConic – The Remix
PENELOPE PETTIGREW is an indie artist from Australia who has been making waves with her new single, BiConic – The Remix. This dance track is a funky mix of contemporary pop, EDM and disco that will have you dancing in no time.
This bisexual anthem is a feel-good, uplifting track, dedicated to the bisexual community, which has been written by her and the producer duo Cressbrook & Justine Eltakchi. It has been remixed by Aria Award Winning DJ Mind Electric and it is available from Booshu Records now.
There has been a long history of invalidation and misrepresentation of the Bi+ community, so I wanted to provide us with an uplifting anthem that celebrates who we are boldly and unapologetically," Penelope added.
Pettigrew has cultivated a unique musical style that combines elements of disco, funk, and electronica to create a sound that is both commercial and experimental at once.
If you've never heard of PENELOPE PETTIGREW, now is the time to check her out! You can visit her website. You can also follow her on Spotify.
---
10) DEBBIE SCHIPPERS – Station Rise EP
London-based pop artist Debbie Schippers releases her hotly anticipated new 4-track EP 'Station Rise'. The EP includes a catchy pop-rock anthem called 'Parlophone' which was written during the COVID lockdowns that we all remember.
Debbie Schippers is best described as alt-rock pop. Her voice has a softness to it that makes you feel like you're listening to your favourite pop star when she sings, but the lyrics are anthemic and edgy.
"Parlophone" is an amazing track, I never heard something so anthemic in my life. It's amazing, it's like a choir inside one woman, and I'm glad she put it on social media! The song has a great feel to it and it could easily be a theme song to a big movie.
If you want more from Debbie, follow her on Spotify, or visit her website for more information about her.
---
About Author