Syncopated Spectrums: A Tour of Pop, Groove, and Chillwave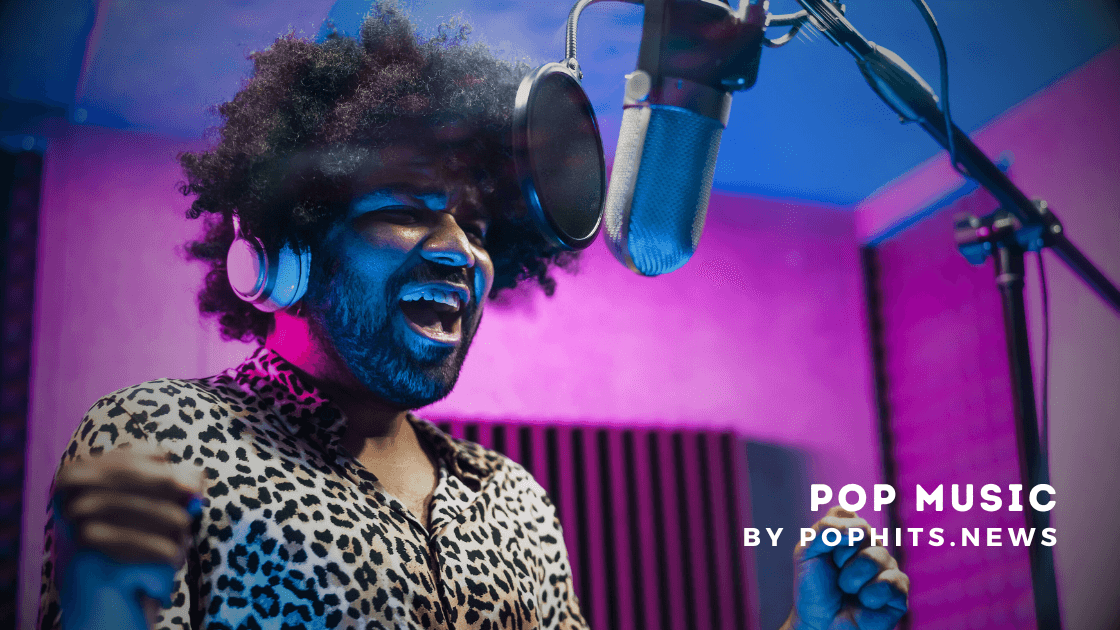 Longing for a melodic journey that transcends the confines of ordinary playlists? Join us in our music review article as we explore the depth and breadth of Pop, Groove, and Chillwave music, spotlighting the brilliance of indie artists.
Our railway begins by tracing the bright lights of Pop culture, where impactful artists imprint their essence onto the ever-changing musical scene through catchy tunes and relatable lyrics.
The journey chugs along to the pulsating rhythms of Groove, celebrating diverse artists known for fusing eclectic beats with enticing melodies. Lastly, we land in the soothing ambience of Chillwave, featuring trailblazing artists redefining the mesmerizing music style of this genre.
Are you all aboard this syncopated spectacle? Check it out, follow these innovative artists on Spotify, and let our expertly curated playlist be your guide on this melodious journey. 'Syncopated Spectrums' promises a scenic ride through the captivating realms of music!
---
1) KELSIE KIMBERLIN – Shattered
Kelsie Kimberlin is an independent artist who is making waves in the music industry with her latest single, "Shattered." This song is a mesmerizing blend of alternative pop and contemporary pop, and its captivating melody will keep you hooked from start to finish. With her smooth and soothing female vocals, Kelsie Kimberlin showcases her talent as a singer-songwriter.
"Shattered" is a song that touches the depths of our emotions and resonates with so many of us. It portrays a feeling of vulnerability and heartbreak that we can all relate to, either through our own personal experiences or through the lives of our loved ones. As one listener puts it, "Kelsie Kimberlin's 'Shattered' is an absolute gem. The haunting melody and powerful lyrics transport you into a whole other world."
Drawing inspiration from renowned artists such as Lana Del Rey and Halsey, Kelsie Kimberlin brings her unique style to the forefront of the music scene. With her refreshing sound, she offers a much-needed break from the mainstream pop world. It's no surprise that she is quickly gaining recognition for her talent.
If you're a fan of relaxing and easy-listening music, Kelsie Kimberlin is an artist you should definitely check out. Be sure to visit her website, follow her on Spotify, and listen to her single "Shattered." Dive into her captivating melodies and let her transport you to a world where her enchanting voice reigns supreme. Don't forget to like and listen to our playlist for more amazing music from talented artists like Kelsie Kimberlin.
---
2) JAGAS – Comment on s'aime?
If you're a fan of POP music, then you've got to check out JAGAS! Located in France, Paris, JAGAS is making waves with their latest single, "Comment on s'aime?" With SUPER CATCHY instrumentals and female vocals, this track has been on repeat on my playlist. Holding a spot with the likes of LGBTQ icons like Troye Sivan and Tove Lo, JAGAS is quickly becoming a fan favourite in the COMMERCIAL POP scene.
JAGAS showcases their impressive songwriting and musicality in "Comment on s'aime?". With a contemporary EUROPE-BASED cultural influence, JAGAS can be compared to other popular artists like David Guetta and Calvin Harris. One thing that sets them apart is their unique approach to blending dance elements into their music. As one listener put it, "JAGAS has a way of making you feel like you're on the dance floor while still keeping it sophisticated."
Make sure to check out JAGAS' FaceBook and follow them on Spotify to stay up-to-date on their latest releases. If you're looking for a new playlist to add to your collection, ours should be your go-to!
---
3) 5ON5 – Sunshine
If you're searching for something that balances the lines between pop and alternative genres, 5ON5 deserves your full attention. With their latest release, "Sunshine," the Berlin-based band demonstrates their capacity to create contemporary, euphoric music that oozes 80's vibes while still maintaining a distinct sound.
Their style, featuring both male and female vocals, falls into the electronic pop edges that are currently taking the indie pop scene by storm. 5ON5's catchy, edgy, and danceable music adds to the already rich European-based culture of art and music. The single "Sunshine" will have you tapping your feet and humming the melody, perfectly encapsulating their sound.
As a listener, I highly recommend you check them out on their website, follow them on Spotify to keep up to date with their future releases and add their banger of a single to your indie pop playlist.
---
4) CORBAN CHAPPLE – Ordinary World
If you are a connoisseur of contemporary R&B, neo-soul and hip-hop, look no further. Corban Chapple from Nedlands, Australia, will amaze you with his latest single "Ordinary World". The rhythm and groove of the track, combined with Chapple's light male vocals, create a sound that will stay with you long after you stop listening.
Chapple's sound leans towards the contemporary R&B and neo-soul subgenres. His music has a super edgy and modern feel to it, yet he maintains a delicate balance of groove, which reminds you of contemporary soul. If you are a fan of Frank Ocean or Khalid, you won't regret giving Corban Chapple a listen.
"Ordinary World" is a banger in its own right. The single is the perfect combination of a groovy rhythm and soulful vocals, producing a fantastic tune that you can't stop humming. As a lover of R&B, you wouldn't want to miss Corban Chapple's latest release or regret not following him and his unique blend of hip-hop, neo-soul and contemporary R&B.
Make sure to check out Corban Chapple's SoundCloud and follow him on Spotify. You will also love our playlist featuring Corban Chapple and other independent Australian artists worth discovering.
---
5) SARANTOS – Can't Sleep
SARANTOS, an independent artist hailing from the United States, is making waves with his latest single, "Can't Sleep." This haunting track delves into the struggles of insomnia and anxiety, captivating listeners with its sci-fi production, moody lyrics, and compelling vocals. SARANTOS effortlessly blends darker pop elements with a cinematic touch, creating a truly unique sound.
With influences from famous artists in the dream pop and electronic pop genres, SARANTOS has crafted a mesmerizing piece that stands out in today's music scene. As an alternative pop artist, he brings his own twist to the contemporary pop landscape. The quality of SARANTOS' music can be summed up with this quote from a fan: "The haunting vocals and captivating lyrics of 'Can't Sleep' make it a standout in the pop world."
If you're a fan of male vocals and enjoy the likes of dream pop and electronic pop, SARANTOS is an artist you don't want to miss. Check out his website for more music and updates, follow him on Spotify for the latest releases, and be sure to listen to our playlist featuring his tracks. SARANTOS is proving that the US-based culture of pop music isn't just about mainstream hits, but also about embracing unique and independent talent.
---

---
6) KATIE BELLE – Symptoms
Katie Belle, the talented pop artist from Atlanta, Georgia, has truly come into her own with her latest release, "Symptoms," which hit the airwaves on July 25th, 2023. This infectious single showcases Belle's captivating vocals and unique blend of pop and electronic sounds, making it a must-listen for fans of the genre.
With "Symptoms," Katie Belle proves that she belongs among the top artists in the pop music industry. Her mesmerizing vocals effortlessly soar over the dreamy pop production, creating an enchanting atmosphere reminiscent of 80's vibes. As one listener raved, "Katie Belle's voice is like a breath of fresh air. Her smooth and sultry vocals combined with the infectious electronic pop beats make 'Symptoms' an instant hit."
Fans of artists like Taylor Swift and Halsey will find themselves drawn to Katie Belle's music, as she effortlessly blends elements of commercial pop and EDM. She brings her own unique twist to the genre, infusing her songs with art-pop sensibilities and bold female vocals. Katie Belle's "Symptoms" is the perfect track to add to your workout playlist or to amp up your next dance party.
If you're looking for a new independent artist to support, be sure to check out Katie Belle and her latest release, "Symptoms." You can visit her website, follow her on Spotify, and don't forget to listen to our playlist featuring her hit single. Get ready to be captivated by the undeniable talent of this rising pop star.
---
7) CLASS VEE – Wierdos
She's done it again, folks! CLASS VEE has released another alluring track, Weidos, which is sure to become a favourite. Her hauntingly beautiful voice will leave you wanting more. The polished production is a seamless blend of Pop, Hip-Hop, and R&B soundscapes that'll get you grooving.
If you're into the US-based culture of female vocals, you'll surely appreciate CLASS VEE's incredible artistry. Her music is a unique blend of modern and classic sounds that's reminiscent of top artists like Ariana Grande and H.E.R. Wierdos who have all the characteristics to become a strong player in the commercial Pop scene.
With such a fantastic sound, it wouldn't hurt to check out her album, "Hearts Mind Games," and see what the other tracks have to offer. CLASS VEE is undoubtedly one of the most promising names in the contemporary music sphere.
As she says, music is her passion and she promises to keep doing her best to bring the best to her audience. So why not visit her website and follow her on Spotify? You won't regret it. And don't forget to listen to our playlist featuring her hit single.
---
8) CARTER FOX – Telescopes & Wavelengths
Hey there music lovers! I've got a brand-new artist that you absolutely need to check out. Introducing Carter Fox, an independent artist hailing from the United States, specifically Philadelphia. His latest single, "Telescopes & Wavelengths," came to life during an incredible collaboration between Carter Fox and Damn Stargazers, aka Dan Morrell.
When you listen to "Telescopes & Wavelengths," you'll be transported into a world of electronic pop bliss. The song is a perfect mix of chillwave and soul, with Carter Fox's smooth vocals gently guiding you through the dreamy melodies. It's super catchy, I guarantee you won't be able to get it out of your head.
What sets Carter Fox apart is his ability to create music that effortlessly blends alternative pop with electronic elements. His sound is unique, combining down-tempo beats with super edgy synthwave vibes. It's a refreshing take on the genre that will leave you wanting more.
Don't just take my word for it, here's what one reviewer had to say: "Carter Fox's music is simply mesmerizing. His ability to create a relaxing, yet captivating sound is truly remarkable." I couldn't agree more!
So, what are you waiting for? Visit Carter Fox's website, follow him on Spotify, and be sure to check out our playlist featuring his music. Trust me, you won't regret it!
---
9) BAD BUBBLE – Alone
Hey there music lovers! If you're on the hunt for fresh sounds that defy categorization, then you need to check out BAD BUBBLE. Hailing from Chicago, this talented singer-songwriter band is making waves in the indie pop scene with their latest single, "Alone."
BAD BUBBLE's unique blend of synthy indie rock, dream pop, and electronic pop sets them apart from the crowd. Their experimental electronic soundscapes will transport you to another world, while their catchy hooks and mesmerizing beats will keep you grooving from start to finish. As one fan aptly puts it, "BAD BUBBLE's music is a beautiful collision of synth-pop and alternative pop. Their creativity knows no bounds!"
If you're a fan of artists like Tame Impala and M83, then BAD BUBBLE should be on your radar. Their infectious melodies and male vocals will have you hitting the repeat button in no time.
Don't just take my word for it, visit BAD BUBBLE's website, follow them on Spotify, and don't forget to check out their mesmerizing music video for "Alone." Trust me, this US-based culture of talented musicians is definitely one to watch. And while you're at it, make sure to like and listen to our carefully curated playlist featuring all the hottest indie pop tracks. Happy listening!
---
10) JAY WOOD – Respire
Australia's indie music scene is gifting us with sheer musical pleasure as Jay Wood, a passionate artist from Western Australia, channels a mesmeric energy with his upcoming EP, 'Respire'. Set to land on our playlists on 1st September 2023, the record delves deep into the spirit of victory. It will certainly be a compelling narrative you would want to convey to your readers.
Epitomising the essence of bedroom pop, 'Respire' embraces delicate female vocals that grace the listeners, creating a unique alchemy that just like your favourite tunes from popular artists such as Lana Del Ray, awakens a profound ambience. Seldom do we come across music that so genuinely mirrors the Australian-based culture and yet feels so globally resonant.
Jay Wood truly embodies the soul of a singer-songwriter band and brings together the perfect blend of folk-pop. The tracks on this EP craft a symphony that "shines like gold in the furnace of adversity"! Don't miss out on this enchanting experience. Explore their website, follow them on Spotify, and listen to these resonating melodies in our playlist.
---
About Author