10 Perfect Acoustic Indie Songs To Fall in Love With When You're Alone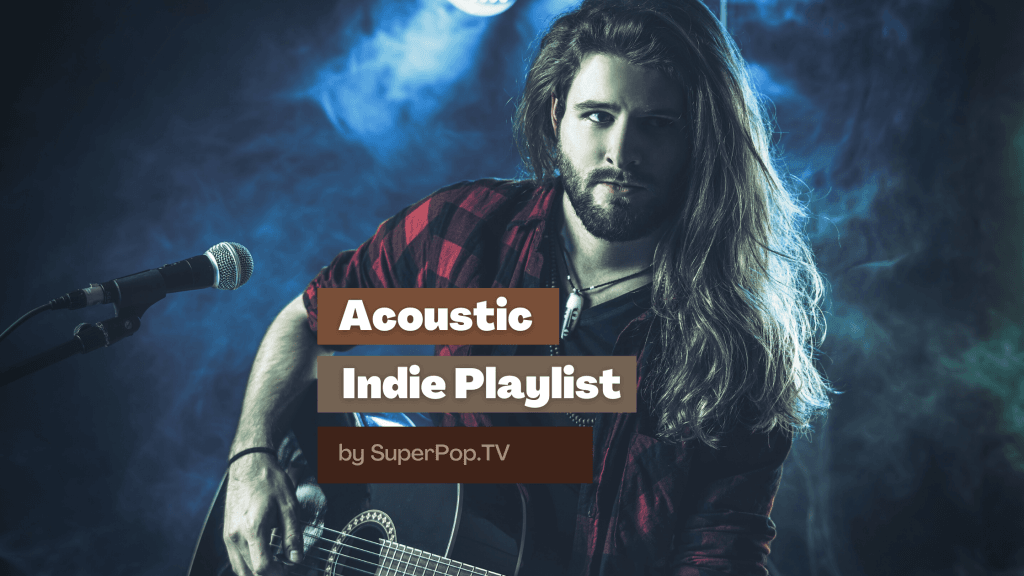 We are always eager to discover new artists with the potential to make it big. This time, we may have found an entire genre of singer-songwriters that are on their way.
Indie acoustic music is not just popular among 20 to 40-somethings (people our age) but also caters to a more mature audience who prefer indie over pop music. Evidently, there seems to be an audience out there for acoustic music with soft beats and passionate vocals. What's even better is that many of these artists aren't signed yet so you can still be one of the first to discover them. You probably won't find them on commercial radio or MTV but we wouldn't be surprised if that changed very soon.
You can listen to the artists below individually, or click the button to check out our complete playlist Acoustic Songs To Fall in Love by SuperPop.TV.

1) SHAWN CHASTEN – When You're Gone
When You're Gone is a track by Shawn Chasten that has been on repeat in my car for the past three weeks. It's an acoustic, folk song with a pop feel and some rock influences. The instrumentals are soft and easy to listen to, which makes this song just as good for background music as it is for something you're going to actively listen to and enjoy.
As Shawn sings his heart out about someone he loves leaving him, you can hear the emotion in his voice. It doesn't sound like he's trying too hard or trying to overdo it—he sounds genuine like this is something he has felt before and knows how to sing about it well.
I recommend this song if you like folk music with a pop twist or acoustic music that isn't super heavy on the electric guitar (which can get old pretty fast).
Please follow the artist to support, and enjoy it!

2) JAMIE FERGUSON – Moving On
Jamie Ferguson is a singer-songwriter based in North England, and his new track "Moving On" is a beautiful example of the kind of indie-pop that has made him an internet sensation.
Ferguson's voice is smooth as butter and conveys a range of emotions throughout the track. The music itself has a commercial sound to it—the kind you might hear on the radio or in a movie. It's well-produced, with just the right amount of edge.
It's clear that Ferguson has put his heart into this song. It's relatable and catchy, with lyrics that anyone can relate to.
Moving on is a good song for people who like mellow music, but don't want to hear anything too intense or challenging. It might also appeal to fans of pop music who want something more laid-back than their usual fare.
Let's spread the love for this artist.

3) JADE MOEDE – Ooo La La Rachel's Stuff
The track Ooo La La by Rachel's Stuff by Jade Moede is an excellent example of the kind of music that can be found on the alternative rock scene. The track has an upbeat sound and a feel-good vibe, but it also has a bit of grit that keeps it from being too sweet.
The vocals are delivered in a tone that's somewhere between wistful and serene, with some moments that are almost dreamy. It's interesting to hear how the vocals change when they're paired with different instruments—the drum's percussion seems to be more aggressive than the guitar, for instance.
There are elements here that remind me of artists like the Beach Boys and even the Beatles, but there are also moments where I hear hints of Sonic Youth or Pavement in their sound.
Follow the artist on Spotify to support.

4) GIADA VALENTI – Every Time
This is an absolutely beautiful song by Giada Valenti. The vocals are solid and the lyrics are beautiful, but what really stands out for me is the instrumentals—they're so well-done and tastefully done, and they just make me feel like I'm listening to a real classic acoustic pop song. You can tell that a lot of thought went into the production of this track; it's not just thrown together.
The lyrics are also extremely relatable, which is something I can always appreciate in a good song. It's not often that you hear something on the radio that really speaks to you personally, but this song has been playing on my mind since I first heard it. It's so catchy, too! I can't stop humming along with it!
I would definitely recommend this track to anyone looking for an old-school feel or just looking for something relaxing to listen to while reading or doing homework.
With your support, this artist could soon be headlining at shows near you, follow her.

5) VINCE WAY – Funny Feeling
The track "Funny Feeling" by Vince Way is a bluesy, rhythmic tune that's reminiscent of classic rock and soft rock. The song is a perfect blend of blues, jazz, and classic rock influences. It has a very catchy sound with male vocals that are reminiscent of classic artists like Billy Joel and Paul McCartney.
The song starts off with a soft guitar riff that builds into a catchy rhythm as the rest of the instruments kick in. The vocals are soft and melodic but also have a slight raspiness that gives them an edge. This track reminds me of John Mayer's older style of music and would be perfect for any playlist that features other artists like him or even The Beatles!
It's definitely worth a listen if you're looking for something new to add to your collection!
We're sure you'll love the artist's music. If you do, please follow them on Spotify.

6) VINTZ DESERT – Sisyphus
The song "Sisyphus" by the artist VINTZ DESERT is a beautiful, acoustic song that is both haunting and emotional. The song starts off with a simple guitar riff that builds in intensity as the song progresses. The vocals are rich and full and really add to the atmosphere of the track. The lyrics are honest and straightforward, but they have a poetic quality to them that makes them very easy to connect with on an emotional level.
The instrumentals in this song are very well done; they add just enough variety to keep things interesting without taking away from the overall sound of the piece. This track would be great for anyone who likes acoustic music with an indie flair, or for anyone who is looking for something cinematic or soundtrack-like in their music collection.
It gets better after 2 minutes, as there is an evolution on the song melody that works as a cherry on top. It's impressive, in my opinion.
Want to support the artist? Follow them here for updates on their latest songs and videos.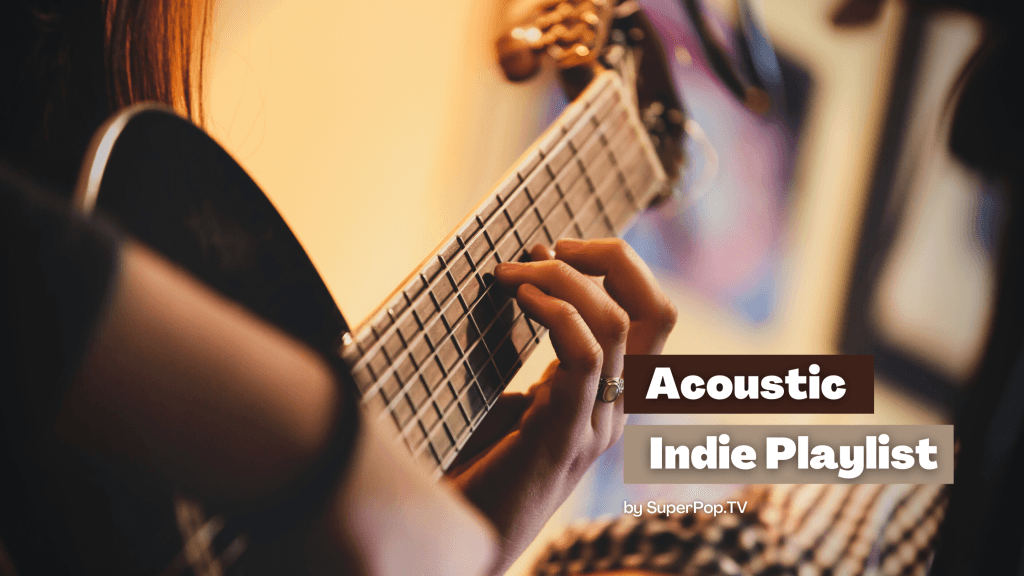 7) TESS LIAUTAUD – On The Cusp
We're always looking for new artists to review, and when we heard about TESS LIAUTAUD, we were pretty excited. We love the acoustic sound, especially when it's paired with folk and indie influences.
This track, "On The Cusp," is so relaxing and calming. The lyrics are catchy but not too poppy—you can just relax and enjoy them without having to concentrate too hard on what's going on. It's like a hot bath: you sink into it and let yourself float away.
If you've been searching for an artist who will take your mind off of everything in the world except what's going on right in front of you and bring out your inner peacekeeper… this one is for you!
Want to support the artist? Follow them now.

8) LADY REDNECK – Pray For Peace
This song is a great example of the different styles and sounds that Lady Redneck can do. The track is very country, but it has a pop sound to it as well. The song is very easy listening and it's something you could listen to all day long without getting tired of it. It's also Christian based, which is something that I really like because I am a Christian myself.
The vocals are done by Lady Redneck herself and they are so amazing! She has such a beautiful voice that really adds to the overall feel of this song. The backing band does an excellent job adding their parts into this track as well; especially with the rock style at the end (which sounds great by the way).
This song is one of my favourites on her album because it shows how versatile she is as an artist; being able to go from country music into pop music seamlessly like this makes me appreciate her even more as an artist than I already did before listening to this track.
You'll find the music you love. Just follow the artist to support their work.

9) JONATHAN GROW – Les Trois Vies De Marie-Laure
A beautiful, smooth instrumental track with a cinematic quality by JONATHAN GROW. This track is great for studying or relaxing. The artist has an impressive command of the piano and uses it to create a very elegant sound. The track is very easy to listen to and extremely relaxing.
This track is definitely in the classical genre, but it also has a very cinematic feel to it that makes you feel like you're watching a movie as you listen. It has an easy-listening vibe too, but there's something about it that keeps you engaged and wanting more, so maybe it's more accurately described as easy listening with an edge!
From what we can tell, it also got some great vibes for chilling out with friends or your loved one, we tried it and works wonderfully. It's definitely worth checking out!
We hope you enjoy it. Please follow the artist to support.

10) VOYAGERS – Chasing Light
This review is for the album Chasing Light by artists VOYAGERS. It's time for me to reveal my favourite track right now, It's Today Is a New Day, it's a track that really shows the level of talent that the artist has played these instruments.
The first thing I noticed while listening was that the album is 11 songs long. This is a good length for an album, and it also means there's plenty of music to listen to.
The second thing I noticed was that the music is instrumental, which makes it easy listening—something you can put on in the background while you're doing other things. The instruments in evidence are guitar and saxophone and sound like a pure cinema soundtrack. These instruments create a very classical sound that's cinematic and dramatic.
The third thing I noticed is that this album has elements of classical folk music in it as well as traditional folk music from around the world, giving it a sound that's both modern and timeless at once. The music itself is also soothing—I only worry you might end up hurting your fingers trying to play something like this yourself, but you can listen to it and use your imagination!
Please follow the artist on Spotify.


About Author