Alternative Rock's Rise: New Rock, Pop, Reggae, and Alt-Rock Songs
Alternative rock has seen an immense increase in listeners over the last month. In fact, it's grown so much over the past few years and has become one of the most influential subgenres in today's world. This is largely due to artists who have put heavy emphasis on creating a new form of rock music that incorporates both old and unique themes for an exciting effect.
Independent artists have released some amazing new rock, pop-rock, reggae, and alt-rock songs. From the sounds of it, you'd think these artists were signed to major labels, but they're not—they're all independent artists!
They're also doing something that no one else is doing: making music for everyone. They're bridging the gap between genres and creating a new movement in rock music.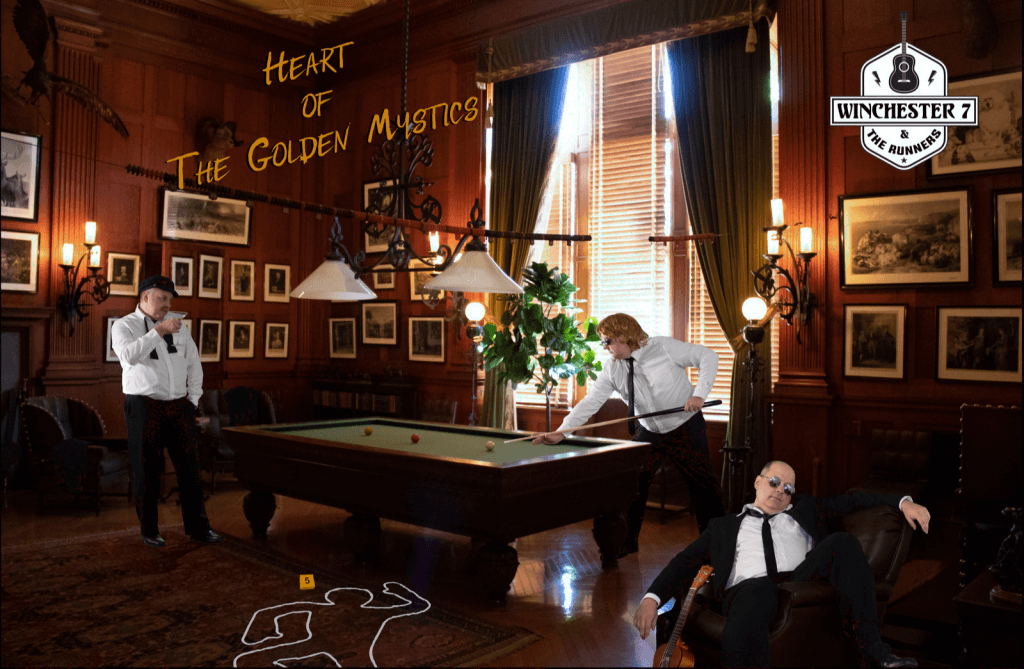 These artists are working hard to bring you fresh music and make sure there's something for everyone in their playlists. Their playlists include new music from all over the world, including Africa and Europe. They're not just bringing you American music anymore—they're bringing you the world!
You can listen to our full playlist which contains the artists' music, and know more about the artists by scrolling down the page.
---
1) ETHAN STAUFFER – Goodnight, Take Care
ETHAN STAUFFER is an indie rock artist from Philadelphia, Pennsylvania. His single "Goodnight, Take Care" is a catchy mix of alternative and classic rock that will get stuck in your head for days.
The song has a very catchy tune that you'll find yourself humming along to after listening to it once or twice. This kind of song will get stuck in your head for days on end!
Ethan about his song: "Goodnight, Take Care was the first glimpse of my pen hitting paper and words flowing free of criticism, which was a huge breath of fresh air in a suffocating time. Not only that but it's the first record that I got to play almost every instrument on it. Even more meaningfully to me, it features my wife Courtney's vocal harmonies throughout, which was another first for us."
The guitar riff is simple but effective and the bassline adds a lot of depth to the track as well. The drums are also really nice and punchy which helps keep things moving along at a good pace throughout the whole song.
If you like classic rock music then this single will definitely be up your alley! Check out Ethan Stauffer's website below or follow him on Spotify today!
---
2) DUNE DOGS BAND – Higher Ground
The Dune Dogs Band is a rock band based in Newburyport, Massachusetts. They release their music independently and have a sound that's hard to pin down–it's a mix of alt-rock, pop, soft rock, surf, love song and male vocals. But what's most impressive about their sound is that it's super catchy.
There has been a lot of buzzes lately about their latest single, "Higher Ground," because it's been written so well: the lyrics are relatable, the melody is enticing, and the instrumentation is as tight as can be.
The song is a soft rock love song with male vocals. It has an indie rock feel to it, but also has elements of surf and soul rock. In this song, one can sense the sick-at-heart rejection of love that is one-sided, captured in the lyrics.
I really enjoyed listening to this song because the chorus is super catchy and makes me want to sing along every time I hear it! The instrumentation is also very well done–the guitar provides some nice rhythm throughout the track
It is worth noting that this release comes soon after the release of their 10-track album After a While, which received great reviews and garnered a solid fan following, generating over 74K streams and getting the attention of 70+ playlists.
If you're looking for something new to listen to this weekend (or any day), check out The Dune Dogs Band on Spotify or visit their website!
---
3) RICK FOUCHE – Master Of Time (Dance Of A Lifetime)
If you're looking for a fresh take on pop music, look no further than the new album Master Of Time (Dance Of A Lifetime) by RICK FOUCHE.
This album is full of catchy beats and soulful vocals that will have you dancing in your seat. FOUCHE's style is a blend of pop and hip-hop, with a little bit of R&B thrown in for good measure. The songs are super catchy, with lyrics that will make you want to sing along without stopping.
"Shake it" is my favourite track of the album. It's so diverse, it has an amazing fun rhythm. It's upbeat and it carries positive energy with it and you can feel it while listening to the song. And the vocals sound amazing, his voice sounds clear and it fits in with the rest of the song!
It is an album that has a lot of clarity and crispness to it without being overproduced or polished to the point of being dull. I think it adds a lot of variety to the songs without feeling forced or unnecessary; it's just right to have instrument breakdowns to break up the songs at the right times.
If you're into artists like Frank Ocean or if you like upbeat catchy songs, then check out RICK FOUCHE on Spotify or visit his website to learn more about him!
---
4) BAAJ & BAAJ – Sweet Earth
BAAJ & BAAJ is an indie pop artist based in Cognac, France. He recently released his new single "Sweet Earth" and it's a hit.
His debut single, "Sweet Earth," is a beautifully crafted piece of commercial pop music. With its powerful chorus and catchy piano chords, this track has all the elements of a successful song.
Over troubling harmonies, he sings with a melodic and bewitching voice. Often influenced by 1980's British pop and new wave music, BAAJ&BAAJ is a musician, singer, and songwriter.
There is a fusion of modern beats and new wave music in these creations and covers, where sweetness is dancing with deep reflections concerning our brutal and ephemeral world.
It's a song that makes you want to get up and move. It's a song that can make you cry, or make you smile. It's the kind of song you'll have stuck in your head for days, but you won't mind because it's so catchy and has such a sweet melody.
If you want to hear what all the buzz is about, check out "Sweet Earth" on Spotify or visit his website.
---
5) CIELO PORDOMINGO – Simple
Cielo Pordomingo is an Argentinian singer and songwriter who is currently based in Santa Rosa, La Pampa. She has been active in the music scene for quite some time and has released her most recent single, "Simple," a dream pop track that is both ethereal and easy listening.
As part of her new (and fourth) album, BLINKERLAND, Cielo Pordomingo introduces us to her 6th single SIMPLE, which is part of her album.

There are little things you can do when you find your relationship becoming a loop, when you find the routine catching you up, that can make a big difference. Don't be afraid to tune a couple of notes and reinvent yourself if you dare.
The music video for "Simple" is equally as dreamy; it features Pordomingo performing in front of colourful backgrounds. The music video also features a lot of vibrant colours like yellow and blue as well as purple.
If you're looking for something new in your life, keep an eye out for Cielo Pordomingo on Spotify and visit her website.
---

---
6) ALEUTIANS – Jessica
Aleutians are a New Brighton, Wirral-based independent/DIY group. The band draws inspiration from local history as well as Turnover, Death Cab, American Football, Alvvays and the Boo Radleys.
In the past couple of years, we've seen a huge rise in the popularity of dream pop. Dream pop is a musical genre that combines elements of psychedelic rock with indie rock, shoegaze and ambient music.
The genre was pioneered by My Bloody Valentine and Cocteau Twins in the 1980s. Today, it's a popular style among artists like Beach House, Slowdive and Alvvays. But what makes dream pop different from other genres?
If you're looking for something to listen to while relaxing on the beach or on your patio at home, ALEUTIANS' latest release is the perfect soundtrack.
The song has a catchy melody and beat that will keep you coming back for more! I love how it starts off good but then gets better in the end. "Jessica" is definitely worth checking out!
They just released this single, which we highly recommend checking out. You can listen on Spotify or visit their website.
---
7) UNION J – Ten
There's a lot of pop music out there, and you might be wondering why you should add UNION J's album Ten to your playlist. The answer is simple: it's the perfect soundtrack for your summer vacation.
From their first appearance on The X Factor to topping the charts and achieving well over 30 million single plays, Union J celebrates 10 years of stardom. This is the tenth-anniversary album for the chart-topping boyband, following 2019's critically acclaimed album 'Who Would Have Thought'.
But when you're listening to a pop album from a band that's been around for around ten years and has had a bunch of hits under its belt already, there's always that little nagging voice in your head that says "is this going to be worth it?" In short: YES. Absolutely yes, UNION J's new album Ten lives up to the hype.
My favourite song from the album is "without you". It's super upbeat and catchy. It seems like it takes some house influences, the beat is amazing ad carries such a great vibe. I can't stop listening to it!
This is commercial pop at its finest—Check it out, visit their website, and follow them on Spotify.
---
8) LEE MILLER MATSOS – The Only One
Lee Miller Matsos is an independent artist from the United States, and he dropped his debut single called "The Only One" in October 2022 and has a lot more to offer us. This is one of those songs that you should check out if you want to feel nostalgic about your younger days and listen to some contemporary pop-rock music at the same time.
It has a soft rock vibe to it, but it still maintains all the elements of pop music that make it appealing to everyone.
The song "The Only One" explores grief and the feelings that accompany it. As the song progresses, the song's resistance to these thoughts and feelings shifts into more acceptance.
In the song, we are invited to embrace these difficult feelings and accept this state of struggle until we can learn to sit with them and come to peace. In the cover art, the bright light on the horizon symbolizes the hope that comes from the process.
Matsos' voice serves as another instrument in this song: he sings in a range that's pleasant without being overly dramatic or showy, which makes it easy for listeners to focus on what they're listening to rather than how they're listening to it.
Let's explore his portfolio now, his latest single Life Force Lullaby is another option for you, and in March the artist will release one more for our total happiness. If you'd like more info about this artist, check out his Linktree and follow him on Spotify!
---
9) MR.J – Your Love
I've been a fan of reggae music for a long time. I love it because it's a unique genre, and it gives me an opportunity to explore my heritage. Mr.J's new single Your Love is definitely a step in the right direction for the genre, and I'm excited about what's to come!
Throughout this track, we are able to hear about a love that transcends the attempts of love (supposed to be) that fail and break our hearts. Rather than succumbing to substance abuse, suicide, and apathy, we should seek out that source of love who can restore faith in love.
This song is a perfect example of how reggae music can be a vehicle for love. It's smooth and sultry, and it makes you want to dance. The singer has an amazing voice, and the beat is hypnotic and soothing.
A track with this level of clarity and crispness is not overproduced or polished to the point where it becomes dull. Having instrument breakdowns to break up the songs at the appropriate time adds a great deal of variety to the songs without feeling forced or extraneous.
I recommend checking out his Youtube and following him on Spotify so that you can stay up-to-date with all of his new releases; this artist has a lot of potential!
---
10) WINCHESTER 7 & THE RUNNERS – Heart Of The Golden Mystics
In 'Heart Of The Golden Mystics', international alternative rock band Winchester 7 & the Runners deliver their long-awaited and amazingly uplifting album.
With their new EP Heart of the Golden Mystics, they've created an album that's sure to be a hit with fans of alternative rock, Britpop, indie rock, power pop and rock 'n roll.
There are seven original songs that make up the project, and the ever-engaging writing style of the band shines brightly throughout an impressively eclectic collection of songs that the band has created.
This EP is a celebration of the band's distinctive set-up and storytelling, blending a seamless mix of melody and production quality that ultimately raises the bar to a new level.
As seen in 'Your House of Cards', many arrangements have the feel of a full-rock, arena-ready band with a choir of voices and a clear sense of passion driving things forward. Other songs, such as 'Her Double Life,' feature plenty of classic ukulele softness.
'The Sum Of Our Mistakes' is my favorite song from this EP. As the song cascades down, the electric ukuleles and synths create a real sense of escapism, and it's a fine balance between the two extremes. There is devotion and heart at their core, while the former has a dreamy, almost shoe-gaze exterior.
If you're looking for something new and different from today's music scene, check out their Spotify! And don't forget their website also, you won't regret it!
---
About Author