The Finest Indie Pop Playlist To Turn Up Dancing And Get Delighted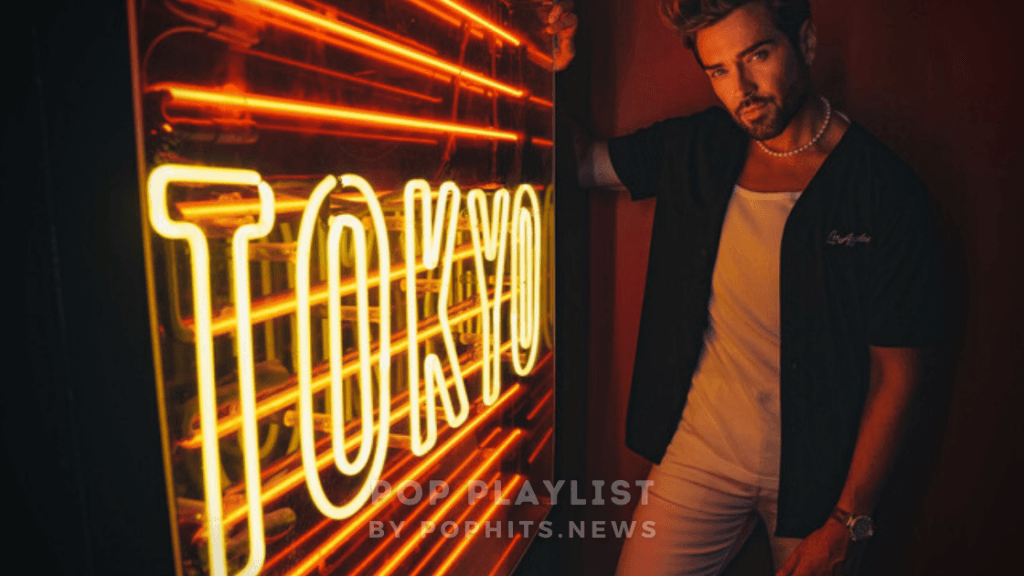 If you're an indie pop fan and want to get out and dance, these songs will be the soundtrack at your next party or night out.
To improve indie pop music's popularity, we need to find ways to change the thoughts of people in regard to this category. We can guarantee that you will always find something you like.
If more people know about new music releases, they can discover different styles of indie pop, leading to indie pop getting more listeners and fans. Motivating the indie artists to keep making amazing songs like those in our playlist.
From new releases to refreshing music, again and again, please take a moment to check out this playlist of great pop music to turn it up, any time of the day.
The list below is a compilation of music released by independent artists from the last few weeks! The songs are in no particular order, but we highly suggest checking them all.
You can listen to our full playlist which contains the artists' music, and know more about the artists by scrolling down the page.
---
1) Kelsie Kimberlin – Cosmopolitan Girl
Kelsie Kimberlin is an alternative pop singer-songwriter from the United States, Washington, DC. She released her first single "Cosmopolitan Girl" weeks ago.
The song is a commercial pop song with Eurovision-style beats and catchy hooks that you can sing along to. A song like this is perfect for summer and beach parties.
This single is definitely one of my favourites from Kelsie so far. It has all the elements of a good pop song: catchy beats, catchy hooks, easy-listening vocals and anthemic lyrics. The chorus gets stuck in your head immediately and it's impossible not to dance along when you listen to it.
There is a contrast here with Right Place Wrong Time, which is more introspective but similarly very well produced. If you enjoy songs like "Cosmopolitan Girl", check out Kelsie's other songs on Spotify, watch her music video, visit her website and follow her.
---
2) FAÏNN – Sometimes
FAÏNN, a singer-songwriter from Nashville, Tennessee, is one of the most exciting new artists to come out of the US indie pop scene in recent memory.
Her single "Sometimes" combines pop and folk elements with instrumentation that's both modern and retro. It's a collaboration with Grammy-award-winning songwriter and producer Femke (Belle Mt, Kane Miller, Dancing On Tables). We can notice the high-quality level.
The lyrics are honest and straightforward. FAÏNN sings about a relationship gone bad, but she doesn't hold back: "Sometimes the world is gonna take you… you gotta know it's gonna be alright".
FAÏNN has been compared to Lana Del Rey by some producers, but her music is more lyrically complex than Del Rey's work.
The production of "Sometimes" makes it sound like a commercial pop song from decades ago; with its lush instrumentation and catchy melody, it could easily become an anthem for a young and romantic audience everywhere. Check it out, visit the artist's Twitter and follow on Spotify.
---
3) AVA BRYANT – My Life So Far
The alternative pop scene is a crowded one, but it's clear that AVA BRYANT is going to make a name for herself. Her debut EP, My Life So Far, features five tracks that range from the sultry and sexy "Give Me You" to the sweet and cheery "Who The hell Am I".
The EP opens with the second track mentioned, an upbeat song about moving on and loving yourself. The lyrics are simple and relatable, and they're set to a driving beat that makes you want to dance around your room like no one's watching.
If you're looking for something fun to dance around to while you're getting ready in the morning or waiting for your friend to meet you at brunch, this would be a great pick.
The first track mentioned is more of a soft R&B tune than anything else on the EP; it has more soul than pop written all over it. It's definitely the most complex track on the EP—it has layers upon layers of its production that really make it stand out from other songs in its class. Now it's your turn to explore, check it out, visit the artist's website and follow on Spotify.
---
4) DAN WHITEHOUSE – The Glass Age
The Glass Age is a single by DAN WHITEHOUSE, a UK-based artist who has been making waves in the indie pop scene recently. His music is ethereal and cinematic, but it still manages to feel grounded in a way that's rare among artists who are working in the same genre.
It starts with an incredibly catchy synth line that sounds like it was lifted straight out of a movie soundtrack and plays over the top of powerful drums and pulsing bass. The vocals are smooth and evocative, and they weave together perfectly with the music to create a cohesive whole.
This song has everything you could want from a cinematic pop track: it's fun and energetic, it'll get stuck in your head immediately, and there's something about it that makes you feel like you're hearing something new.
That feeling is rare these days—when everything feels so derivative—and I'm excited for what else DAN WHITEHOUSE has in store for us! Check it out, visit the artist's website and follow on Spotify.
---
5) KRIS JAMES – Home
The UK has always been a hotbed of music, and the indie pop scene is no different. Kris James is a 2 million plays artist on the scene who's making waves with his single "Home," which is an anthemic pop song that features gospel-influenced vocals and soul rock instrumentation. His Spotify profile is full of real bangers, you should explore it!
James' sound has developed over time, but it's always been centred around catchy melodies and anthemic choruses. His latest single shows off his versatility as a singer-songwriter and producer—while still retaining the qualities that made him so popular in the first place.
"Home" is easily one of my favourite songs this month. It has everything I look for in an emotive indie pop song: super catchy lyrics; gospel-influenced vocals; soul rock instrumentation; and a hooky chorus that makes me want to listen again and again even after hearing it ten times in a row.
If you like artists who can connect with the audience emotionally, then you'll probably find something to love about this track too! Check it out, visit the artist's website and follow on Spotify.

---
6) JOSHUA LLOYD – Heartless
If you're looking for a new indie pop-rock single to love, then you should definitely check out Joshua Lloyd's "Heartless." It is gonna be the perfect soundtrack for heartbroken outcomes in relationships.
It's a powerful composition, a track that showcases Lloyd's unique sound. Combining elements of pop punk and emo pop, "Heartless" is a song that will have you singing along in no time.
Lloyd's voice is strong and clear throughout the song, with a slight rasp that makes it even more impressive. He sings about heartbreak in an honest way that makes listeners feel like they've been listening to him for years.
It's easy to listen to that and will make you want to put on your headphones and listen again and again. So, you are invited to explore the rest of his portfolio which is as good as his latest release. Check it out, visit the artist's YouTube and follow on Spotify.
---
7) FRANK JOSHUA – Five Minutes (Jon Kennedy Remix)
FRANK JOSHUA is a singer-songwriter from the United Kingdom, based in London. He creates music that is both ethereal and super edgy. It's a mix of pop and trip-hop that is fascinating.
His latest release, Five Minutes (Jon Kennedy Remix), is an upbeat trip-hop song with a huge chorus that will be stuck in your head for days. The track opens with a catchy beat and some female backing vocals, then moves into a few minutes of beautiful harmonies before the big chorus hits.
The track starts out soft and slow but soon builds up to an anthemic chorus that has you singing along by the second time it comes around.
It's perfect for those days when you just need something easy to listen to on your commute home from work or when you're getting ready for going out—you'll find yourself reaching for this one again and again! Check it out, watch his music video, visit the artist's website and follow him on Spotify.
---
8) KITTY RAE – Swim With Sharks
KITTY RAE is a young, independent artist from Melbourne, Australia. She is a part of the Australian new indie pop scene, which is known for its quirky, alternative sound.
Her new single "Swim With Sharks" is an electronic pop song that has a dark undertone and features her signature husky voice.
Her music has been described as "art pop," which means it's experimental and creative in nature. It doesn't necessarily fit into any particular genre—it's just original!
KITTY RAE also loves to use her voice as an instrument rather than just as a way to sing lyrics. This makes her music stand out from other artists in the electronic pop genre because she makes sure there's always something new happening in each track.
If you're interested in checking out some more great music from this talented Australian artist, be sure to visit her website and follow her on Spotify!
---
9) RANDI – Dancing With A Broken Heart
Randi's new single, Dancing With A Broken Heart, is the perfect example of why she's so exciting to watch right now. She's an indie pop artist from San Diego, and she has a voice that can only be described as sweet and emotive.
It's pure joy—and it's not just her voice that makes her stand out; it's also the way she uses it. The rocky style of this composition is a perfect combination.
The song starts with a slow guitar ballad, which builds into something much more upbeat and dance-worthy as the chorus kicks in. The whole thing feels like it could be a pop-rock sound played on the radio—it's upbeat and fun, but also has a hint of melancholy that gives it some depth.
And Randi's voice? It carries the song solidly through its transitions—from soft to loud, from fast to slow—and never tires out or gets lost along the way.
If you're looking for something new and exciting in your music collection, check out Randi's latest single on Spotify, follow her and visit her website to learn more about upcoming releases!
---
10) JOHANNA DADAP – The World's Gone Up In Smoke
JOHANNA DADAP is a singer-songwriter from the Philippines, and her latest single, The World's Gone Up In Smoke, is a wonderful piece of indie pop that will bring you back to your childhood.
The song starts off with a soft piano melody, then transitions into an upbeat rhythm with a hint of rock and roll, but soft and sweet. The song has a very laid-back vibe, but it also has some great lyrics that are sure to resonate with listeners.
The chorus is particularly catchy: it's easy to sing along with and has a sing-song quality that makes it great for listening while driving or in a reflective moment. It's introspective and evokes the emotional side of pop music.
If you're looking for an easy-listening song with beautiful lyrics and an upbeat rhythm, this track is definitely worth checking out! You can visit JOHANNA DADAP's Facebook, watch her music video, and follow her on Spotify.
---
About Author