Best Of Fresh Music: Indie Pop, Dream Pop, Cinematic and Electro Pop Artists
Today, We would like to bring you one of my favourite genres as we review some of my favourite releases by independent artists.
Pop music has always been a source of comfort and escape for many people, but today's independent artists are using their influences to create something entirely new. And that means more opportunities for you to find your own refuge in music—whether you're looking for pop culture or just want to listen to great new tunes!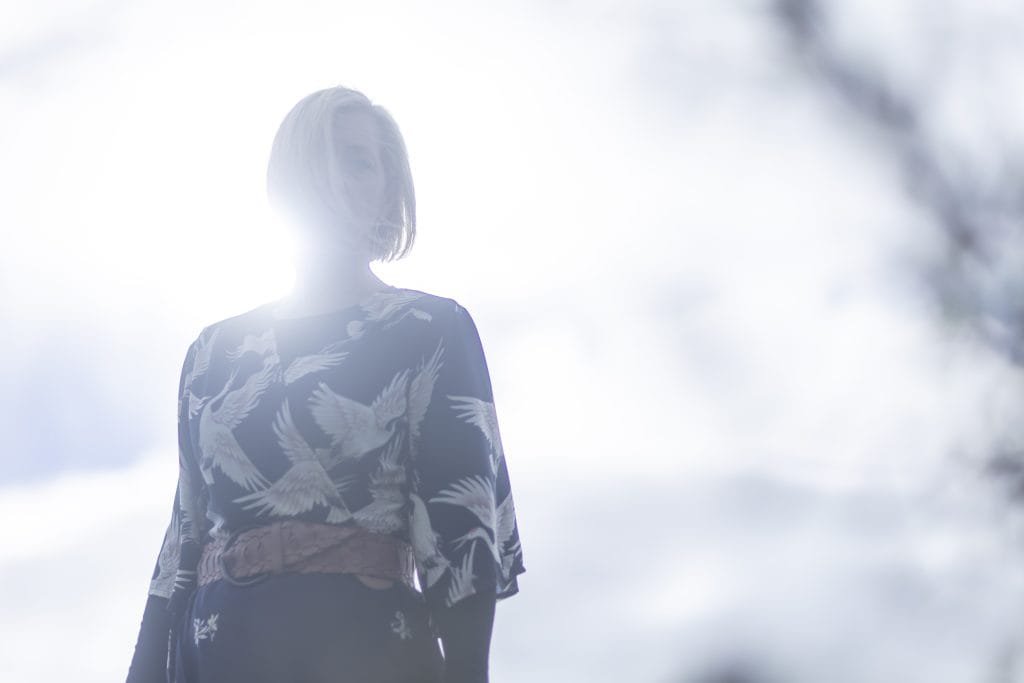 A lot of people think that pop music is all about mainstream hits and catchy dance tracks. But there's so much more out there than that! Independent artists are creating their own unique takes on pop culture, with influences from all over: from dream pop to electro-pop, indie rock to folk music.
From dreamy guitar lines to glitchy synths, these artists are exploring new ways of making beautiful sounds together. Check them below!
---
1) CHRIS KABS – Y NOT
On April 14th, 2023, a visionary Irish/African musician, producer, DJ, and writer named Chris Kabs released the debut EP 'Y Not'. It is the first EP from the award-winning and critically acclaimed visionary Irish/African artist, producer, DJ, and writer.
He has been well known for being a successful Dublin-based producer and musician (Virgin Media Gold Award) who has won numerous awards over the years.
His EP "Y NOT" is a perfect example of his ability to combine R&B with pop and afro beats in a way that's super catchy and easy to listen to on repeat!
The songs have all the commercial elements that make them appealing to listeners: dance beats, vocal harmonies, and autotuned vocals that are sure to get stuck in your head.
In recent months, Chris Kabs has been hotly predicting that he will become one of Ireland's most promising breakthrough artists in the near future and was rated as one of the top artists to watch for in 2023 (Irish Examiner).
Check out his website for more information about him, follow him on Spotify for more amazing songs like these, and also visit our playlist where this artist will be featured!
---
2) THE SPIRITUAL LEADERS – This Fictional Place
The Spiritual Leaders are an Irish band that has been making waves in the indie pop scene for some time now. They've released several albums, and their latest is titled This Fictional Place.
The album is a perfect blend of synth-based rock pop and indie melodic pop rock. It's got that new wave sound with a hint of 80s rock influence, but it's more modern than that.
It's hard to pinpoint exactly what it reminds you of, but it's definitely not the kind of thing you hear every day, which makes it so much more interesting.
The vocals are strong and edgy, but they're almost soft at times—they're definitely not too loud or overbearing. The lyrics are simple but meaningful, and they seem to connect with people who listen to them because they're relatable no matter what kind of mood you're in when you hear them.
If you like alternative music or just want something new to listen to in your car on your way home from work every day then check out this album! You won't regret it! Follow them on Spotify, and visit their website. Check out our entire playlist which this artist and some other great are included!
---
3) OCCURRENCE – The Remote Past Tense
OCCURRENCE is an indie pop band based in New York City. They are influenced by dream pop and synthwave music, and they have a very cinematic sound.
Their single "The Remote Past Tense" is a dreamy track with an ethereal quality to it. That will take you back to your high school years and make you wish they could be repeated.
"This song is about every breakup, ever. I mined all the details of my relationships as if they were film stills or a slide projector show, really trying to make it visually resonant. The first line is a bit of a play on words: "The last thing I want to say is that I never loved you," as if this is the final conversation being had. But then it takes a turn and you realize that it's not that at all. This is a difficult one for me to listen to, but I'm glad I wrote what I did." – Said the songwriter.
If you're looking for something new in the world of pop-rock music, look no further than OCCURRENCE. Follow them on Spotify, and visit their website. Check out our entire playlist which this artist and some other great are included!
---
4) TOM SPEIGHT – Let Go
'Love & Light,' the third album of London's melodic storyteller TomSpeight, to be released via Nettwerk Music on August 11th, is a highly anticipated album, and he shares his fervent new single 'Let Go', set to release on the 24th of March.
One of Tom Speight's most intimate and heartfelt works to date, 'Love & Light' is a powerful exploration of love, loss, and hope, delving deep into the artist's personal experiences and emotions, encompassing all aspects of his life, making it one of his most intimate albums to date.
Throughout his music, he continues to explore the themes of heartbreak and moving on from past relationships through songs like 'Let Go', which has recently been added to Radio 2's New To 2 playlist.
Using his poignant lyrics and heartfelt melodies, Tom Speight elicits a sense of comfort and healing for the listener while taking them on a journey through his deepest emotions. He offers a sense of comfort and healing to the listener through his music.
If you want to check out some new music from an up-and-coming artist who's making waves in today's pop scene, check out Tom Speight's Spotify page or visit his official website. Check out our entire playlist which this artist and some other great are included!
---
5) CHRIS MASON – Push Back
Chris Mason, the singer-songwriter from the UK Midlands, has been making waves in the music scene lately.
His most recent release, Push Back, is a high-energy acoustic rock song with elements of pop and alternative rock. The lyrics are catchy and fun to sing along to, and the guitar riffs are not only catchy but also incredibly well-played.
In his upcoming release, Chris is going to give his listeners a jolt to the system, a reminder that there is more to life than the nine-to-five, a reminder that the monotonous daily routine may not only be boring but also distract us from the agendas of the people in charge.
Having spent the last few years discovering how to express himself and his deep feelings about life and faith in a more profound manner than ever before, Chris has marked a significant milestone with the release of the track, allowing him to use great songs with important messages to fight against the negativity and evil in the world.
If you haven't heard him yet, don't wait any longer—check out his Spotify page today! Check out our entire playlist which this artist and some other great are included! Check out our entire playlist which this artist and some other great are included!
---

---
6) MEGHAN PULLES – father, oh father
MEGHAN PULLES is a singer-songwriter from Brooklyn, New York. She is a rising star in the alternative pop and indie rock scene, known for her dreamy vocals and catchy hooks.
Currently living in Nashville, TN, Meghan Pulles is a singer-songwriter who is best known as an indie-Americana songwriter. She is releasing a new album called "ear baby" this year, and the first single off of it called "father, oh father" will be released on April 14th.
Despite the fact that this song is a reflection of the fact that so many of us have been affected by religious trauma in our lives, it is also a reflection of the fact that so many of us have a hard time stepping into Christianity or religion because of our bad past experiences, or because of a lack of welcome in our lives.
The song has a great 80's rock vibe to it, with dreamy synths mixed in throughout. The lyrics are poetic and thoughtful; they'll make you reflect on your own life and relationships with God himself.
If you're looking for something fresh and new then look no further than MEGHAN PULLES' Father, Oh Father single! Check it out on Spotify now! And visit her website! Check out our entire playlist which this artist and some other great are included!
---
7) ZAK – My Girl
I believe that ZAK's new single 'My Girl', released by the 14-year-old pop sensation, is the perfect tonic for the new year of 2023. This song is bouncy and upbeat, with an incredibly catchy hook that will chase away the winter blues and leave you wanting more of the same when it is finished.
His single, "My Girl," is a pop song with a commercial feel, but it's also got an indie edge to it. The song is super catchy and easy to listen to, and you'll be singing along after one listen.
This song is filled with pulsating rhythms that take us through the pain and loss of breakup before morphing into a classic "I miss you" / "I want you back" song.
As the story unfolds, ZAK gives us a glimpse into the minutiae of emotions and events that remind us of lost love, and that can eventually lead us back to it again as the story unfolds.
I am sure that 'My Girl' will become an instant classic with its release coinciding with Valentine's Day this year. If you want to check out his work, be sure to visit his website or follow him on Spotify. Check out our entire playlist which this artist and some other great are included!
---
8) THE PASSING SAGES – Say What You Want
As the new year comes to a close, The Passing Sages are bringing in the new year with a new slice of music as they announce the release of their latest single, 'Say What You Want,' which will be available to stream starting on Saturday the 14th of April 2023.
In order to achieve their self-professed aim, the band has now self-released three singles, as well as one debut EP, and they have stated in the past that they want to fuse contemporary pop music with retro and nostalgic influences.
A powerful multiplication of groovy rhythms, roof-raising vocals, and layers of intricate melodies are woven together in 'Say What You Want', the first release of many this year, that is sure to be a powerful multiplex of multiplex groovy rhythms and roof-raising vocals.
It is a song that explores the idea of being bold and breaking down boundaries regardless of what others may think of your actions.
If you love contemporary pop music with a classic sound, then check out The Passing Sages' website or follow them on Spotify! Check out our entire playlist which this artist and some other great are included!
---
9) ME – Good Guy / I'm Sorry
I'm not just talking about the genres, either—I'm talking about the artists themselves. And that's why I'm so into ME, the talented singer and songwriter from Landskrona, Sweden.
With her EP Good Guy / I'm Sorry, ME has created something that defies categorization. It isn't just pop or soul or alternative indie R&B or experimental general or female vocals—it's all of those things at once, and more!
There is something different about this project compared to most other projects that are available. As it was originally intended as a single track and not an EP, this song is very unique in that it is a coherent story from start to finish, a story that is coherent from intro to outro.
The message is communicated through unconventional sounds, yet at the same time, a more conventional song is played as well ("I'm sorry"), which is more likely to be commercially successful.
There's no doubt that the EP evokes feelings, and portrays aspects of life that many will relate to, making it likely that many will be able to relate to the EP. Check out her SoundCloud, and follow her Spotify. Check out our entire playlist which this artist and some other great are included!
---
10) NINA ROSS – Milk
Nina Ross is a dream pop artist. Her music is electronic pop, alternative pop, art pop, and British-based culture. She is from Cowes, Isle of Wight.
While she uses the intimate and conversational storytelling style of jazz singing to offer personal connections to the listener, she also creates space for the listener to be pulled into a dreamy electronic down-tempo track with moments that soar and offer emotional connection as well as the intimacy of jazz singing.
NINA ROSS' dreamy vocals are almost ethereal as they float over the top of the chillout instrumental, which features soothing guitar riffs, atmospheric synths and a relaxed drum line.
This song is definitely worth listening to if you're looking for something that isn't too heavy but still has an emotional impact on you nonetheless; it's easy on the ears and will have you humming along in no time!
Check out her website! You can also follow her on Spotify and YouTube if you're interested in hearing more about her work. Check out our entire playlist which this artist and some other great are included!
---
About Author