Pop Mechanics: A Guide to the New Entrants in Pop, Electro Pop, and Beyond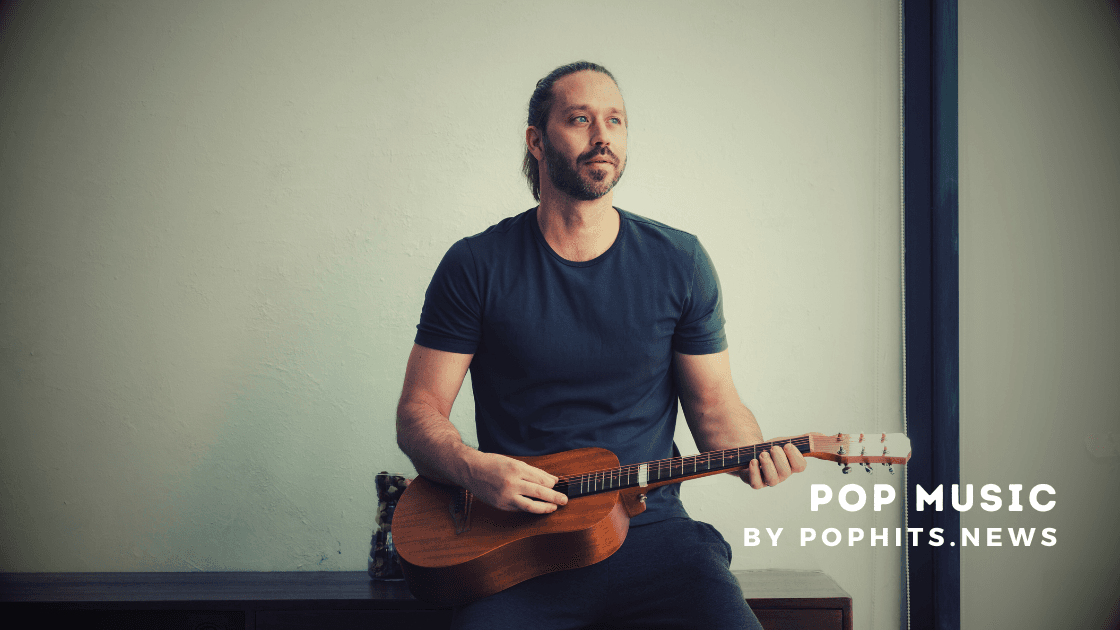 Craving fresh additions to your music library from the inimitable realms of Pop, Electro Pop, and more? Then you've latched on to the right article! It's designed to be your gateway to the latest independent releases, packing enough punchy tunes to give your playlists a well-deserved upgrade.
Our musical journey follows the beat of the pulsating Pop culture, uncovering artists who inject vibrant flavour into their music, making each melody feel like a pop party. We then plug into the energized Electro Pop scene, tuning into sonic innovators who masterfully fuse catchy beats with electronic textures, creating a distinct music style that's undeniably infectious.
Maiz releasing Short Circuit
It's a wave of tranquillity, like a relaxing evening beside the beach, allowing easy listening while retaining its alternative pop edge.
Can't wait to hit play on these tantalizing new tunes? Check it out, follow these refreshing artists on Spotify, and let our carefully curated playlists become your new favourite. 'Pop Mechanics' sets you on a delightful tour of rhythm-rich landscapes!
---
1) JOSH TEPPER – Guide Me Meron (Acapella)
Venturing into the realm of Acapella, Josh Tepper from New York, the United States, dares to captivate with his single "Guide Me Meron". The unique and compelling composition embodies him as a proficient singer-songwriter. His music effortlessly blends Alternative and Contemporary Pop. As reminiscent of Ed Sheeran or Bruno Mars, he is genuine, raw and oozing with sonorous talent.
Tepper's Commercial Pop persuades listeners to explore more of his work. The quote, "Josh Tepper is a symphony of melody; a blend of harmonious creativity," fittingly resonates with his musical prowess. His execution of male vocals raises Acapella to sublime dimensions. People seeking something out-of-the-ordinary, yet deeply human, will relish his music.
Finally, we encourage you to truly explore, engage, and engulf in the US-based culture represented by Tepper. Be sure to check him out, visit his website, and follow the artist on Spotify. Like and listen to our playlist to fully appreciate his creations. His single "Guide Me Meron" is an enthralling tune that woos every music lover.
---
2) LILIANA FERREIRA – Changing faces
Liliana Ferreira, the independent artist hailing from Rotterdam, Netherlands, has truly captured the essence of dream pop in her latest single "Changing Faces."
Her enchanting vocals draw listeners into a world of ethereal melodies and introspective lyrics. As soon as you hit play, it becomes clear that Liliana Ferreira has a unique talent that sets her apart from the contemporary pop scene.
With a cinematic and anthemic quality, Liliana's music invites listeners to dive into a sonic landscape that is both familiar and fresh.
As one critic raves, "Liliana Ferreira's music is a breath of fresh air in the pop music industry – her captivating voice and relaxing melodies transport me to another dimension."
Fans of artists such as Lana Del Rey and Florence + The Machine will find themselves drawn to Liliana Ferreira's unique sound. Her music embodies the best of contemporary pop while bringing a fresh and unique twist to the genre. Don't miss out on this rising star – check it out, visit Liliana Ferreira's website, follow her on Spotify, and be sure to like and listen to our playlist featuring her tracks. You won't be disappointed.
---
3) MISHELL IVON – WILD
MISHELL IVON, a Munich-based artist, has just released her mesmerizing new single "WILD." The ELECTRONIC POP song captures a unique essence of FEMALE VOCALS that are beautifully intertwined with a delightfully DANCE rhythm. It's absolutely SUPER CATCHY! Hailing from Germany and influenced by the EUROPE-BASED CULTURE, MISHELL IVON's sound is heavily inspired by iconic artists like Madonna and Daft Punk, with hints of 80's VIBES.
The track is a seamless blend of DISCO, FUNK, and GROOVE that will have you yearning for more. With her COMMERCIAL POP and COMMERCIAL VOCAL DANCE skills, there's no doubt that MISHELL IVON is a force to be reckoned with in the music scene. One reviewer described her music as "a sonic spectacle that transcends the ordinary." WILD is a masterful representation of her musical talent, and it's impossible not to get swept away by her invigorating tunes.
As a talented independent artist, MISHELL IVON deserves every bit of recognition and support. Check out her new single WILD on Spotify and be sure to follow her to stay updated on her latest releases. Don't forget to visit her website as well, where you can delve further into her captivating world of music. Lastly, make sure to like and listen to our playlist, where you'll discover more addictive tracks just like this one.
---
4) NERDHAPPY – 15913
Emerging from the eclectic world of Brooklyn, NY, the independent artist NerdHappy asserts his place in the dynamic realm of American electronic music. His latest album '15913' masterfully flips the script on 'elementary tracks rooted in steady kick drums,' and spirals into unexpected sonic territories. His audacious artistry echoes the creativity of electronic legends such as Moby and Daft Punk.
The album '15913' embodies an inviting blend of tech house and experimental electronic music, capturing the rhythms of US-based culture. His music, a mosaic of avant-garde electronic and techno beats, creates a leftfield soundtrack that is as 'super edgy' as the city he hails from. "With an unexpected mix of synth-pop and vocal dance/EDM, his music takes an innovative flight," acknowledges an avid fan.
Each electronic pop track on '15913' carries an infectious beat that propels you into dance – much like an invigorating workout. His male vocals weave seamlessly through the electro beats, contributing to a truly unique auditory experience. Introduce yourself to the world of NerdHappy; visit his website, make sure to like and listen to our playlist, follow him on Spotify, and embark on this musical adventure.
---
5) JEAN RN – SKID MARKZ
Step into the world of Stowmarket, United Kingdom's rising star, JEAN RN, where the lines escape ordinary understanding and your predictions hardly align with his reality. Grounded in his English roots, his latest EP, SKID MARKZ, transcends traditional boundaries. Experimental Electronic meets Pop, forming a distinct bridge linking the conventional to the idiosyncratic.
Imagine the intermingling of Leftfield with avant-garde Electronic, along with deep undertones of hyperpop. Yes, the journey is such a spectacular fusion. The vocal magnitude and sheer unpredictability blend the sensibilities of artists like Bjork with a fresh, quirky flavour. The result? A super edgy banger, laced with cinematic appeal, that straddles the artistic landscape, immersing you in a universe only he dares to touch.
As beautifully summarised by a fan, "JEAN RN harmoniously melds the harsh with the heartwarming – demonstrating that Electronic Pop can be more than a danceable beat; it can be a profound soundtrack to life." On your next free evening, why not pluck this melodic fruit from the tree of independent music? Like and listen to our playlist, make sure to follow JEAN RN on Spotify and check his Twitter. You won't be disappointed.
---

---
6) LYIA META – Always You
A consummate artist from Malaysia's enchanting city, Malacca, Lyia Meta delivers music that's alike a refreshing sea breeze. Showcasing an astoundingly unique contralto vocal range, she effortlessly oscillates between the heartwarming hues of blues and the refined melodies of classical music. Hailing from a culture steeped in tradition, she manages to infuse her Asian roots into a contemporary pop landscape with nuanced elegance.
Just as magnets draw iron, her classic sound soothes and enthrals, reminiscent of globally recognized musicians the likes of Sade and Norah Jones. Yet, Lyia Meta's charm lies in her individuality, a mainstay in the "Always You" album– it's a testament to her singer-songwriter prowess. To quote an apt description for such talent, "Her voice is an echo of untouched artistry that radiates emotion."
Her music, poised at the intersection of contemporary pop and blues, despite being relaxing, incites an uncanny nostalgic resonance. Easy listening, yes, but far from mundane. Fulfil your auditory senses, visit her website, taste her music through Spotify, and rekindle your love for female vocals by listening to our carefully curated playlist.
---
7) CLARE EASDOWN – I Break
Hailing from the natural landscapes of Menai, Australia, the emerging artist, Clare Easdown, astonishes with her dark-pop track, "I Break". Proving that she is more than just another name in the crowd, she enthrals listeners with powerful female vocals captivatingly layered within this dark-wave goody.
Turning pain into an art form, "I Break" can be likened to a navigation tool, which she intelligently uses to convey the darkness that envelopes the helplessly vulnerable and pitifully depressed. In an echo of the "Queen of Sofgaze" Cocteau Twins, "Easdown's music builds emotion as waves build the sea", as one critic so perfectly stated. Each beat allows the listener to explore unknown resonances, tying us into an emotional journey that accurately captures the essence of alternative pop.
Resonating with the avant-garde electronic vibes of European culture, "I Break" encapsulates the pulsating energy of trap and electronic pop. I highly recommend you discover the world of Clare Easdown. Venture to her FaceBook, give her a follow on Spotify, and indulge in her enchanting alt-rock pop on our playlist.
---
8) TEDDY BRYANT – Dinner For Two
Hailing from the vibrant locale of Conway, South Carolina, Teddy Bryant is a testament to the power of originality in music. His latest offering, 'Dinner For Two,' showcases his authentic and distinctive approach to creating soundscapes. This album, an eclectic tapestry of deep house and garage dance intertwined with jazz, serves up a multi-genre feast for the senses that the whole family can savour.
"If there's one thing that's unforgettable about Teddy's tunes, it's the authenticity," a fan shares. "His work is an echoing testament to his wellspring of creativity." Indeed, his alternative indie R&B and Boom Bap rhythms provide a contemporary R&B, soul pulse akin to legends like D'Angelo and Erykah Badu. Yet his unique voice, a fusion of nostalgia and vibrancy reminiscent of 80's vibes, brings a fresh layer to Bryant's US-based culture-focused work.
"Dinner For Two" is more than an easy-listening album; it's a journey. From retro soul to relaxing male vocals, every track takes listeners on a classic sound voyage. Engross yourself in his chart-topping neo-soul, dive into the untouched depths of his contemporary soul, or simply sway to his unique fusion of hip-hop and R&B. You owe it to yourself to experience 'Dinner For Two.' So, why wait? Visit his website, follow Teddy Bryant on Spotify, and add our playlist to your library.
---
9) SHARL – All You Want
Melbourne, the renowned hub of Australian-based culture and talented pop artists, proudly offers the recent sensation, SHARL. Breaking free from her previous contract with an indie label based in the UK, this engaging damsel has sprung afresh onto the music scene in 2022. Her rare fusion of alternative pop and electronic undertones strikes sweetly against the ears, reminiscent of familiar tunes by esteemed artists like Robyn and Carly Rae Jepsen.
SHARL's groundbreaking new single, "All You Want," is a testament to her stellar songwriting and unbounded talent– an enthralling blend of dance beats and hyperpop elements tinted with touches of British-based culture. Her distinctly ethereal voice drives home the invincible lines, "She exceeds expectations, she balloons beyond boundaries." This affirming declaration alone speaks volumes of the quality she brings to music.
If you appreciate commercial pop with an alternative feel and female vocals so resounding they inspire you to break out in a spontaneous workout, then you're in for a treat with "All You Want". It's a commercial vocal dance anthem screaming for your attention. Check out our handpicked playlist, put SHARL on repeat on Spotify, pay a visit to her website, and dive into a remarkable listening experience.
---
10) MAIZ – Short Circuit
With her distinctive blend of alternative and pop, Atlanta-based artist MAIZ delivers a mesmerizing sonic experience in her EP, "Short Circuit". Her music echoes the contemporary pop of today, drawing from her deep passion and infusing it with vibrant energy. Her distinctive sound, embodying the essence of commercial pop with a twist, has become a beacon for music savants across the globe.
Parallel to the legendary female vocalists in the pop sphere like Adele and Taylor Swift, she brings her unique voice to light in the EP. It's a wave of tranquillity, like a relaxing evening beside the beach, allowing easy listening while retaining its alternative pop edge. A testament to this is the quote by a prominent music critic, "She transcends the definition of pop music with her unique sound, it's intoxicating and deeply captivating."
I exhort you to embrace MAIZ's unique sound, resonating with US-based culture and contemporary trends. Endeavour to explore her entrancing world by visiting her website, immerse yourself in the EP "Short Circuit", and like our playlist featuring her music. Ensure to follow her trajectory on Spotify, and join in the celebration of her artistry that bonds perfectly with today's pop.
---
About Author