Given Up by God from the Machine Is the New Single from the Pop Rock British Duo
You know, the kind of melodic pop-rock that everyone loves to sing along to and never forgets, this is what we are talking about.
Given Up was very well produced, the single was written as part of the early stages of the God from the Machine project, as a first draft; therefore, it had to be rewritten several times throughout the duration of the undertaking. With this flexibility, the band was able to experiment with different styles and textures before settling on what we hear today. 
In order to make this music video, they decided to take a more conceptual approach, focusing more on presenting the lyrics within a loose narrative context and leaning more on the symbolic nature of the lyrics. This is especially true of the lyrics to the song "I became the hopeless dreamer given nothing but time".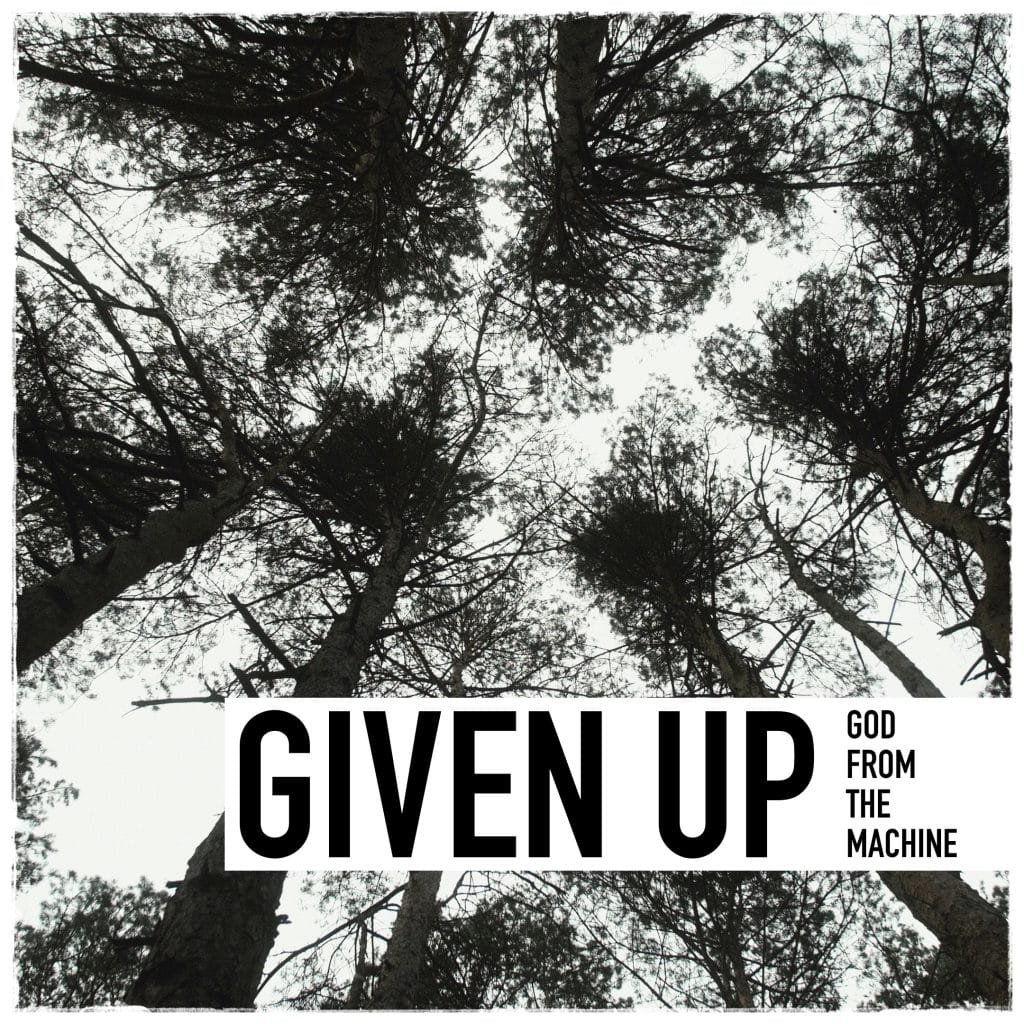 The artists chose to include I Wish as the B side for this single because they believed it would give their audience a chance to hear a different aspect of their songwriting that otherwise would not have been released. During the session, they commented that the band is glad to carry on with this format going forward with future releases.
You can listen to our full playlist which contains God From The Machine's music, and know more about the duo by scrolling down the page.

God from the Machine started as a writing outlet for both artists and eventually became their primary focus. They've spent the last couple of years writing, recording, and producing their own material that would become God from the Machine.
This project has allowed them to step into new roles which the band members hadn't explored in previous bands. At the time they were looking forward to writing and releasing new music in 2022 and eventually returning to live performances, what's is happening.
God From The Machine is British, and focuses on creating an indie pop-rock sound that is equally catchy and melodic.
"Given Up," their newest single, has this amazing dreamy pop-rock soundscape and is something enjoyed not only in their country but also in other parts of the world. For that reason, we believe the band has great potential.

PopHits.Co about God From The Machine
The band is based in England, Hampshire, and has been active in releasing songs on Spotify since 2021. They're known by the producers from PopHits.Co, who do our music reviews, for their sound's similarities with new wave subgenre and British rock bands like The Smiths, as well as their use of smooth dreamy male vocals in the vein of alt-rock bands like Coldplay or Phoenix. It stood in perfect harmony with the division of voices, which we just loved so much.
Their sound blends the best of both worlds, creating an indie rock sound that's super catchy and accessible to fans who love pop music but don't want to be left out when it comes to enjoying music genres outside electronic, more complex musical structures and rock!
We will leave it to you now, check out their previous releases, follow the band on Spotify and support their art.

---

About Author