A Sampling Of New Indie Pop Music and Alt Rock You Should Listen To This Week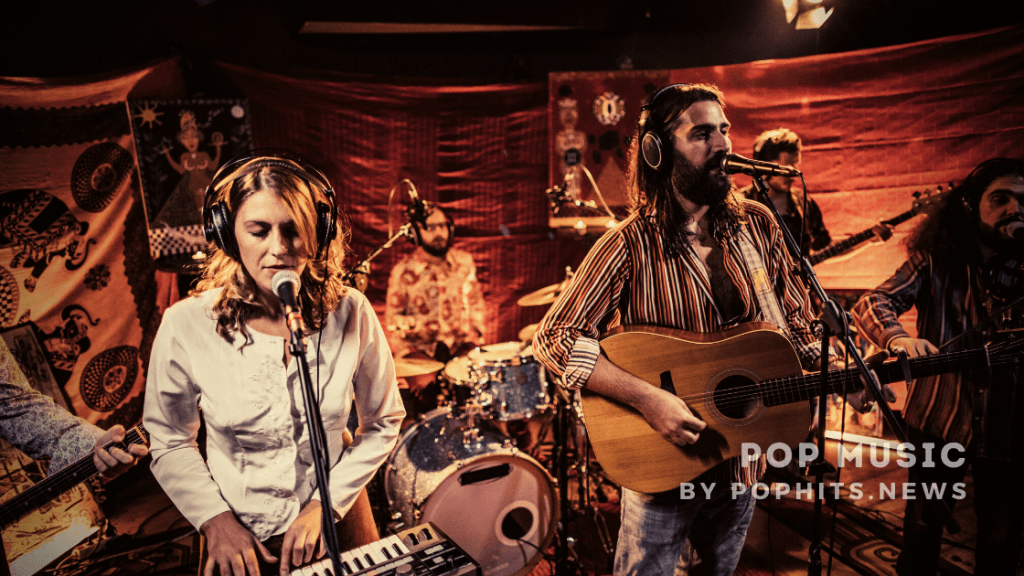 Music is a great source of inspiration. We're inspired when we listen to our favourite single, but I'm sure you know what We're talking about. We read stuff on the web and suddenly have a burst of energy, or we have to finish a task because the song motivates us to do so.
Music is a huge part of our lives. We listen to it everywhere and always, whether we're in the car, at the gym, or just trying to unwind after a long day at work. We love music because it can make us feel so many different emotions and connect us with the world around us.
But sometimes we get tired of hearing the same old songs over and over again—and that's why indie pop and alt-rock are so important. Indie artists are creating new music all the time, which means there are always new artists to get excited about and new sounds to fall in love with.
This week has been an especially exciting one for indie music lovers! There have been many new releases from independent artists out there—so many in fact that it would be impossible for any one person to keep track of them all. So instead of listening to your favourite podcast for hours on end trying to figure out which new releases are worth checking out, let us do all that hard work for you!
You can listen to our full playlist which contains the artists' music, and know more about the artists by scrolling down the page.
---
1) Y.AZZ – Late Night
If you're looking for a fresh new sound that's going to get stuck in your head, look no further than Portugal's Y.AZZ. The singer-songwriter has already been making waves, but with her latest single "Late Night," she's ready to take over the world.
She has an angelic voice like that of a cloud, and her fierce strength will amaze you. Lisbon-London-based y.azz's latest single is a collaboration with Portuguese producer YANAGUI that seamlessly blends RnB and modern Pop with touches of indietronica.
"After having made peace with heartbreak and the weight of the past, I gave myself space to reflect on the present in music and took on a side that had previously been impossible – to make music for fun, with the desire to mirror my personality exactly as I feel it at each moment."
If you're a fan of artists like SZA, The Weeknd, or Brent Faiyaz, you should definitely check out this track. And if you want to hear more from Y.AZZ, visit her website or follow her on Spotify!
---
2) KELSIE KIMBERLIN – Rooting For My Baby
KELSIE KIMBERLIN is a singer-songwriter based in Washington, DC. She is known for their alternative pop sound and commercial dance vibes.
Known for her strong vocal skills and songs about issues that matter to the world, Kelsie Kimberlin is a Ukrainian-American singer. To once again show her support for Ukraine, she has covered her favourite song from one of her favourite artists, Miley Cyrus.
In Miley's original lyrics, she focused on supporting a loved one during difficult times. Kelsie interprets the lyrics differently, with her "baby" being Ukraine during this wartime period that has been marked by darkness, sadness, and suffering.
It's got everything you'd expect from a commercial pop song: a catchy chorus with soaring vocals; a danceable rhythm section that gets you moving; and the kind of production that makes it sound like she recorded it in an arena instead of a studio.
You can check out more of Kelsie Kimberlin's work on Spotify or visit her website, if you want to hear more from her!
---
3) MIA DELAMAR – Silly
MIA DELAMAR is a pop artist from Atlanta, GA. She has been making waves in the music industry for some time, but her latest single "Silly" has been getting a lot of attention, and for good reason. The song is a catchy tune that features Delamar's vocals over a classic sound with modern production.
Originally from Atlanta, Georgia, Mia Delamar is a soulful pop sensation with a clear R&B background. The single 'Silly' features hard-hitting basslines riding beneath Mia's free-flowing vocals and is infused with pop hooks and mid-2000s-inspired counter melodies. This release was made in November.
Along with the single, an edgy and cool music video for "Silly" was released, where Mia is able to display her versatility through her fantastic dancing and performance skills, nodding to a bygone era.
MIA DELAMAR's music is definitely worth checking out if you like contemporary R&B or soul music. You can stream her song on Spotify or visit her website to listen to more tracks!
---
4) NICKY BUELL – THE GAY AGENDA!
The Seattle-based artist NICKY BUELL has come out with a new album, titled THE GAY AGENDA! The album is a pop-electronic banger with an anthemic feel, and it's full of super catchy tunes.
With Nicky Buell's latest release 'THE GAY AGENDA', he is portraying the LGBTQ+ experience using a concept project. It does not take Nicky long to introduce you to his queer chronicles.
'CAMP' as track one is my favourite track from this album. This quintessential queer breakup song is about his embarrassing ex-boyfriend. It's a fun and well-produced track that will get you dancing as soon as you hear it!
If you're looking for some new music from an artist who is determined to push the boundaries of what popular music can sound like, give this album a listen! You won't be disappointed!
This is definitely something fun and upbeat but also with a serious edge, NICKY BUELL's THE GAY AGENDA! is definitely worth checking out. You can find more information about the artist on their website or follow them on Spotify!
---
5) SYLFRONIA KING – Heartbreak
The singer-songwriter from New York is making waves in the indie world with her new single, "Heartbreak," which combines elements of classic rock and soul with a hint of modern pop.
Artist Sylfronia King works in contemporary music. Smooth vocals and sweet pop harmonies combine with contemporary Pop/Rock and worldbeat rhythms to create a distinctive brand of conscious music and soulful sounds that uplift and inspire.
During these troubled times, King's upcoming album "Heartbreak" continues her work to bring love, peace, healing, and enlightenment to the world.
The single is just about the title, Heartbreak. After Sylfronia went through a situation with a past lover she became devastated, in her own words. She pours all of her feelings into her songs, which I think is very authentic of her since we don't see that many times nowadays.
It's a perfect song to listen to while driving in your car or hanging out at home—and if you love it as much as we do, be sure to check out SYLFRONIA KING's website and follow her on Spotify!
---

---
6) STEPHEN LIND – Lovers' Roulette
Stephen Lind is an artist from Los Angeles, California who's been making waves with his dreamy pop songs. His EP Lovers' Roulette was released in 2022 and it's giving me "Hit vibes".
The EP "Lover's Roulette" explores the feelings associated with a night out when one is single in a horror-pop style. Starting off hot, unstoppable and full of confidence. Then, of course, the crash occurs. Then you get into your head and your feelings. In a last-ditch effort to get yourself back on track, you go to your friends for advice on how to do it.
Production, mixing, & mastering were all handled by Taylor Sparks (Randy Jackson, Kelsea Ballerini, Jordin Sparks), while lyrics were written by Stephen and Sparks.
The music on this EP is a perfect blend of pop and electronic that will get stuck in your head for days. The EP opens with the track "Daddy Type", which is by far my favourite song from this EP. It's so different yet so familiar, it's full of energy and it has a catchy rhythm that I can't get enough of!
I highly recommend checking out Stephen Lind's new EP Lovers' Roulette if you like dream pop or any type of electronic pop music with an anthem vibe. Check him out on Spotify, and also his website!
---
7) AUSTIN WEST – Run Home
Austin West is an American singer/songwriter who currently lives in New Orleans and has been making music for some time now. He released his single, "Run Home", on February 8. This track is reminiscent of dreamy chillwave artists like Toro y Moi or Hammock; however, it is also very unique in its own right.
He is an Ary musician who is trying to spread the word about his music as much as possible in the world. This track is perfect for those who love the sound of Lucious synthesizers, the nostalgic feeling of the 80s, and a lot of nostalgia.
Austin says of his song: " I wrote "Run Home" with the reminiscing of missing my wife when I'm away on duty. This song is for anyone going through a hard time and wants o "Run Home." This is my first single with vocals and I'm so excited to put this one out."
This is an indie release from a rising star who we hope will continue to make music that makes us feel more alive than ever before! Check it out on Spotify or visit his website to learn more about Austin West!
---
8) CARSON FERRIS – Drive Alone
Carson Ferrin is a singer-songwriter from Provo, UT. His single "Drive Alone – Acoustic Version" is a banger that will have you hooked from the first note to the last.
Drive Alone – Acoustic Version is the companion release to Drive Alone, which was released a week earlier. There are some lyrical changes as well as a different tempo, key, and instrumentation in the acoustic version. Although it maintains a pop feel, it has a more melancholy vibe.
There's something radio-ready about Drive Alone – Acoustic, as it's in the vein of OneRepublic, Ed Sheeran, or Alec Benjamin. During Carson's career as a musician, he had to make tough choices that he had to make in order to succeed.
The production quality of this song is top-notch. The vocals and guitar sound crystal clear. It's easy to tell that Carson Ferrin is just starting out as an independent artist; you can hear his love for music shine through in every aspect of his music.
It feels like the perfect soundtrack for summertime fun! If you like this track then check out his website or follow him on Spotify so you don't miss any updates about his upcoming projects!
---
9) CECE – Problems
CECE's new single, "Problems," is a mix of ALT ROCK and POP that will have you grooving in your seat. It's super catchy and it has a big anthemic feel to it!
Cece wrote this song to get revenge on a friend of hers whose fiancé brutally cheated on them. A record that screams "SHAME ON YOU FOR CHEATING ON ME".
A betrayed person can use this song as an outlet to be petty and spiteful as they like. I think it provides you with the catharsis that you need to truly let go of that person or pain and truly move on.
CECE's single Problems is one of those songs that's so good you can't help but play it over and over again. This song is so catchy that it's going to get stuck in your head—and the best part? It's going to be there for days without fail. If you love pop music, then you'll love this track.
If you want more great tunes like Problems from CECE, make sure that you check out her website and follow her on Spotify!
---
10) Comilitunes – Home Tonight
Check out this new band, Comilitunes. It's a singer-songwriter band with a beautiful sound and a touch of jazz, which makes it sound very smooth and elegant.
They're a trio from Munich and they're really good at what they do (vocals, piano and bass). Throughout their music, you can find influences from all types of genres, such as pop, soul, jazz and more. Birdy or Eloise fans are in the right place if they are looking for anything related to them.
"We love to give seemingly small and insignificant moments a big stage.
Since our release in April, we have a small listenership on Spotify that listens to us regularly and loves us, but we just know that our music can do even more."
This album is home to an array of genres, such as pop, chillout and soul. My favourite song from it is "Drops", which is the 4th song of the album. It's very relaxing, and amazing for a good Friday night after a workout session, or for cooking alone in your kitchen. It's beautifully made also, you will be stunned!
If you want to hear more from them and their amazing music, follow them on Spotify, and don't forget to visit for more of their work!
---
About Author