Indian Super-Talent Glenn Valles Spreads Christmas Cheer With His 2022 Single Christmas In My Soul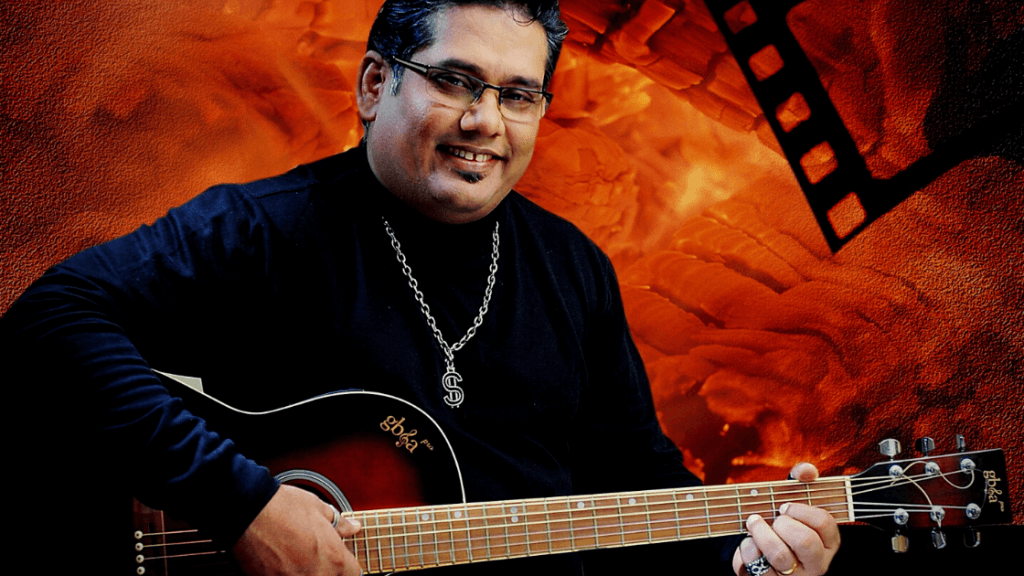 Undoubtedly, everyone on this planet has their favourite holiday song at this time of year. Wouldn't it be great if you could sing one yourself? With his easy-listening new single, Christmas In My Soul, Indian super-talent Glenn Valles has answered your prayers. Once you start singing along, you'll be hooked!
This is one of the most beautiful and magical times of the year! There is something so special about it. As a result, it brings so much joy, happiness, love, and a sense of togetherness to the world!
The singer and songwriter Glenn Valles has tried to recreate that feeling with their single "Christmas In My Soul".
Besides being a Multi-Genre Songwriter, Glenn Valles is also an incredible performer who has this unique ability to make his listeners "see with their ears" and "feel with their souls".

The fact that Glenn holds several International Songwriting Awards (USA/UK/Ireland/Australia) to his credit, spanning multiple genres, makes his music very interesting because poetic imagery characterizes each of his songs.
You can visit the artist's YouTube Profile which contains the artist's new release, and know more about the artist by scrolling down the page.
---
Music written by him has been selected for a Hollywood Action Film, a long-running Reality TV Show, a Pilot Episode of a brand-new TV Series for a major broadcast network, and a major studio feature film.
A number of experienced professionals in the International Music Industry have recognized Glenn's creative ability and songwriting skills as outstanding traits. As a result of his selection, he has been given the following awards:
1) 3 Time Winner: The Clef Music Awards 2022 (Rock, Country/Folk, EDM) – Sept'22
2) Winner: 23rd Annual Great American Song Contest – 2022
3) Winner: Broadjam's 'Song Of The Month' for May – 2022
4) Winner: The Clef Music Awards – 2021
5) Official Selection: International Songwriters Day Song Contest (USA) – 2021
6) Winner: Beat The Heat Song Challenge from SongU (USA) – 2012
7) Winner: Lyric Writer Awards from We Are Listening (UK/USA) (R4) – 2012
8) Winner: Festival4StarsLive (H3) (Ireland) – 2010
9) Finalist: International Songwriting Competition – 2021
10) Finalist: 15th & 21st Annual Great American Song Contest – 2014 & 2020
11) Finalist: U.K. Songwriting Contest – 2018 & 2020
12) Semi-Finalist: International Songwriting Competition, USA – 2020 & 2021
13) Double Semi-Finalist: Commonwealth Song Contest (ASIA) – 2019
14) Top 5: Song Of The Year (USA) Song and Lyric Competition – 2013
15) Top 10: Australian Songwriting Contest (International) – 2013
And there's more, keep reading!
So, you can see this artist has a lot to offer. This Christmas, don't just listen to your favourite holiday songs. Live them in the new single from Glenn Valles, "Christmas In My Soul."
Glenn is a singer-songwriter who lives in Mumbai, India and has been making music for years. He is known for his easy listening style and super catchy melodies. His latest single is the perfect addition to anyone's Christmas playlist!
Listeners will be transported back to childhood memories of their first snowfall and stocking full of presents as they listen to this song. The lyrics are simple yet powerful.
The track begins with soft guitar chords that gradually build into a memorable chorus backed by a driving drum beat and beautiful piano, that will leave listeners feeling like they're dancing around the fireplace on Christmas morning.
This is one of those songs that you'll be humming all season long—and beyond! Check it out, watch his music video, visit their website and follow than on social networks.
---

---

About Author