Music Delights: 10 New Amazing Indie Pop Artists That Are Making Waves This Week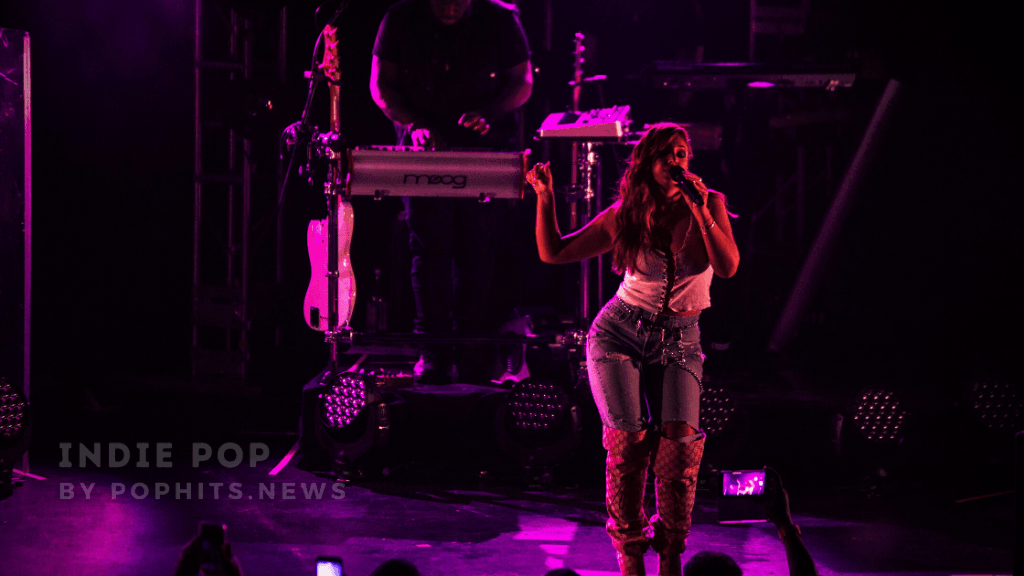 With so many new artists popping up each week, it can be difficult to keep track of the good ones — let alone filter out the bad. So for your listening pleasure, we have compiled a list of ten indie pop artists who have been making waves on the scene this week.
It's hard to find time to listen to the virtually endless amount of new music that's released each and every day. There are so many indie artists releasing music at a particularly rapid rate — it's almost like they're all competing with one another.
Obviously, that is not true. In fact, we think it is a positive sign to see artists having the freedom to release their music independently and to remain faithful to their true artistic identity as opposed to following the crowd.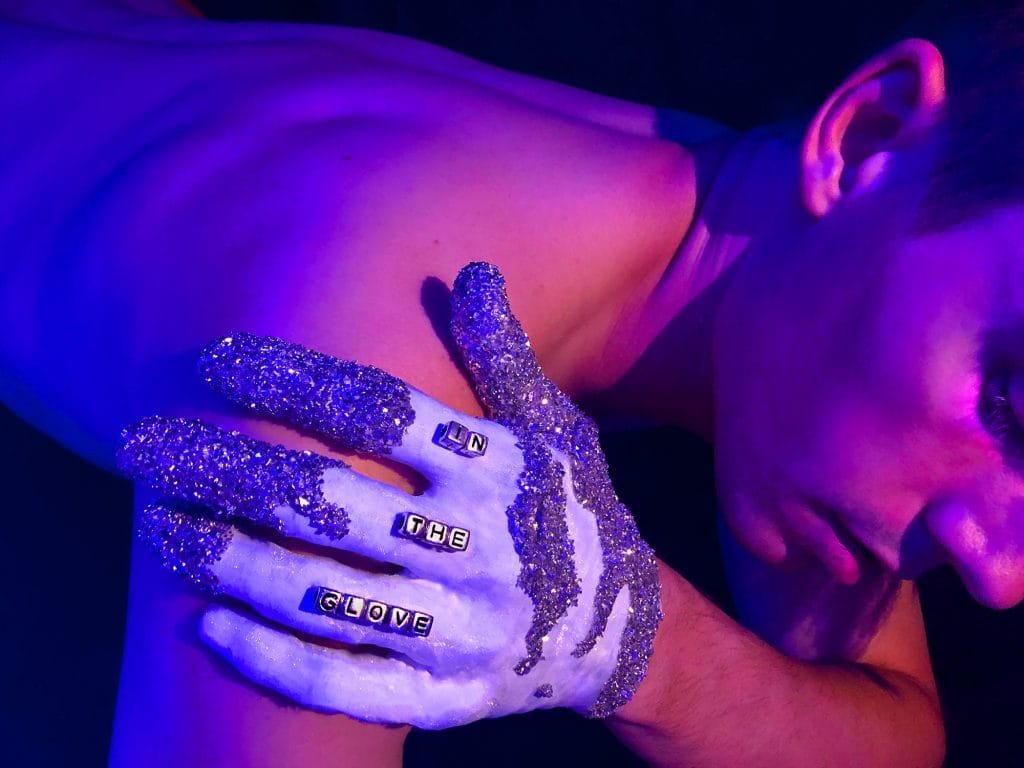 So, if you take time out of your busy schedule, you'll be glad you did. We know the music industry is filled with many characters and backstabbing, but we insist, take some time to create or improve your playlists. Music is a healer to our souls.
The indie scene is where you are likely to find artists that do it for the love of music and not just some political activists with an agenda. Every day more and more indie music is released and while getting to the best ones quickly can be pretty tricky, we came up with the Music Delights weekly reviews, to make your life easier.
You can listen to our full playlist which contains the artists' music, and know more about the artists by scrolling down the page.
---
1) HARSHINI MAGESH – Seven
If you're looking for a new sound to bring into your life, look no further than Harshini Magesh. The artist's single, "Seven," is just the kind of song that will brighten up your day.
The song is a fusion of alternative pop and contemporary pop genres. It has a light-hearted, easy listening feel that makes it perfect for playlists with other artists like CHVRCHES, Kacey Musgraves, and Lorde.
Magesh's vocals are smooth and soothing, but not too sweet—just right for when you need something to chill out with after a long day at work. She keeps the mood calm on this track with her soft voice, which she uses to hit high notes at times but also keep things low-key when necessary.
The lyrics are simple but meaningful: they speak of relationships and feelings. It's that kind of song related to everyone's love life. "Seven" is available on Spotify, now check it out and follow Harshini Magesh' to keep updated.
---
2) LUKX – J'aime Trop
Belgium-based indie artist LUKX has an ear for pop music. In his latest single, J'aime Trop, he combines modern R&B and soul with a catchy commercial dance beat to create a song that is both relaxing and super edgy.
The song starts off with a simple but relaxing melody, which builds into an uplifting chorus that will have you singing along in no time. The lyrics are fun to sing along to, and the singer's voice is easy on the ears.
If you're looking for something to play while you're relaxing at home or getting ready for a night out, this song is perfect. It's got all the right elements: catchy beats, smooth vocals, and lyrics that will make you feel good about yourself! Check it out, visit his Youtube and follow him on Spotify.
---
3) CRUNCCI – Whacc Intentions
If you're looking for a new band to follow, consider CRUNCCI. They're an up-and-coming dream pop / ethereal industrial band from Colombia, Bolivar.
Their 4-track EP Whacc Intentions is a mix of dreamy beats, ambient soundscapes, and darkly emotional lyrics that combine to create an intoxicating experience. It's hard not to get sucked in by the layers of instrumentation and the way they combine with each other to create something that is both beautiful and haunting.
Each track on this EP is like its own little world—one where you can get lost in the sounds and spoken words without ever feeling like anything is missing or out of place. It's a bit like walking into an art gallery; every piece on display has been carefully curated by someone who knows what they're doing, so there's no need for anything else: no thrills or gimmicks—just art for the sake of art itself.
If you're looking for something new to listen to this weekend (or any time), check out CRUNCCI's Whacc Intentions EP on Spotify, watch their music video and follow them on BandCamp!
---
4) ANDREA WARD – Awake At Night
Andrea Ward is a multi-instrumentalist musician, dancer, choreographer, filmmaker and an untethered mystic who occupies a realm of her own. On her ethereal, wholly atypical new single "Awake at Night", which will be available on streaming platforms on November 18, this one-of-a-kind artist blends music and movement as one.
She follows up previous singles "Game" and "Algorithm" with this third taste of "Ribbon of Water". Andrea Ward blends a harmonious collection of subgenres, drawing inspiration from Icelandic Pop, Norwegian Rock, Experimental, Alternative Pop, Permanent Wave and Avant-Garde sounds.

"Awake at Night" tells us that "you're awake at night because you know something is wrong with your life." You know that there are forces in the world trying to keep you asleep, but you refuse to be any less alive than you can be. The song is like a roaring voice from your subconscious urging you to get up and move.."

She speaks from a wellspring of great depth and limitless creative energy through her profound knowledge of movement and a direct, intimate relationship with the subconscious mind. Now check it out, visit her website and follow her on Spotify.
---
5) KEELAN X – The Other Side
A new single from synth-pop indie artist Keelan X is out titled The Other Side. Nomadic Irish musician, who splits his time between his homeland and London, as well as visiting the Spanish islands, continues to explore his love of vintage and modern soundscapes.

Having played in rock and indie bands in the past, Keelan experimented with synths and drum machines during the pandemic. Consequently, the sound straddles the line between 80's movie soundtracks, like Vangelis or Moroder, and the chorus-heavy hooks of Howard Jones.

Following up on the previous single Fever's Drive-inspired sonics, The Other Side opens with a synthesiser dripping from the speakers. As epic guitar notes soar, Keelan's charismatic vocal delivers reflective, earnest lyricism, culminating in an unforgettable chorus.

On the track, Keelan reveals, "The song has its origins in one of that 3 o'clock in the morning conversations I have with myself. Thoughts bubbled up from the unconscious, nudging at me. The song is essentially about me tentatively embracing my "other side" and dipping my toe back into musical waters – writing and recording music again. I think most people have some other side to themselves that they draw a veil over, another side we bury or let slip as life progresses. That part of you is always whispering in your ear and tapping you on your shoulder, waiting for you on the other side."

In 2022, Keelan X has garnered a wide range of press and media support, from RTE 2XFM, Amazing Radio, Today FM and The Vinyl District to Synthpoplover, Hot Press, GOO Magazine and Sunday Times. now check it out, visit his website, watch his music video and follow him on Spotify.

---
6) LISA GOLDIN – Kept In A Locket
Lisa Goldin is a young pop artist who hails from St Johns, United Kingdom. She has released one more single, Kept In A Locket, which is a catchy and engaging piece of music with 80's vibes.
Her vocals are strong and easy to follow in the chorus, while the verses are soft and sweet. The song has an easy listening feel to it, making it perfect for background music or even just to enjoy while you're driving or relaxing.
She has a unique voice that sounds like it could be coming from someone in their mid-twenties instead of their early twenties—it's very mature sounding for someone so young!
The lyrics are simple but meaningful. She says: "It's all about 'until somebody steals your heart of gold' isn't it?! All we do, finding the right people to form our circle is as precious as the love held, in as simply what we cherish to keep in a locket. When you find that, just hold on!"
The production value on this track is high and there's definitely potential for something big here if she continues down this path. Check it out, visit her website and follow her on Spotify.
---
7) J. MATTHEWS – Courage For Fools
If you're looking for some new music that's going to get stuck in your head, J. Matthews is the band to check out. They're a pop rock band out of North Haven, CT, and they have a new single called "Courage For Fools" that will have you bopping along to the beat in no time.
You might be wondering if this is just another '90s throwback band—and it kind of is. But it's also got a modern twist on the classic rock sound we all know and love. If you listen closely, you can hear hints of electronic pop and even some emo influences in the vocals, but at its core, this song is about one thing: having fun.
The lyrics are catchy and repetitive in just the right way, so by the end of the first listen you'll be singing along with confidence (even if you don't know all of them yet!).
You'll probably find yourself singing this song all day long—maybe even while driving or working around the house—and that's exactly what makes it so good: it keeps coming back up again and again without getting boring!
If you're interested in checking out more from J. Matthews or learning more about their latest release "Courage For Fools", check out their Spotify profile and website.
---
8) CLAPMUTT – CLAPMUTT- U=U
There is something eccentric about this artist. Unlike most other trashy pop artists, he describes himself as a CLAPMUTT, a clown of all trades with lipstick and a blue plaster bow tie as a trademark – he is a multidisciplinary trashy pop artist who expresses himself through not only music, but also dance, modelling, acting, and visual arts as well.

It is CLAPMUTT's belief that art is the most potent tool for redrawing people's ideas by reshaping what they think.

In light of all of this, he has decided to release an electro-pop song called U=U in order to pass along the message of the scientific fact, "Undetectable= Untransmittable," in order to alleviate the stigma surrounding HIV and bring attention to the invisibility of the group who has been affected by HIV the most globally, women.
About the song, well, it's catchy and upbeat without being overly commercialized; it's more like something you'd hear from an independent artist than from someone with major label backing. While some of the lyrics are obviously political in nature, they're also philosophical. Now check it out, visit their website and follow them on Spotify.
---
9) JAMESON TABOR – In The Glove
"In The Glove" by JAMESON TABOR is a track that explores what it feels like to be taken advantage of, particularly by someone you thought was a friend, but who secretly had the wrong intentions, and explores what it feels like to be taken advantage of.

"This song took me four years to complete and finally get off my chest.  Part of it was just me processing how I really felt and how I wanted to talk about this.  Even though sharing about it feels vulnerable, I am excited to hear what people think of the song and to start being even freer with who I am."
Tabor is from Los Angeles, California, and has been creating music since he was young. His style combines classic disco vibes with modern pop production techniques for a sound that is both nostalgic and fresh at the same time.
If you're interested in checking out more of his work, visit his website or follow him on Spotify!
---
10) RICKY COLL – El Silencio
Ricky Coll's single, "El Silencio," is an acoustic song that features Latin pop and rock pop undertones. It's a soft rock tune with a lot of commercial pop appeal.
This song was written by the artist himself. It is about the powerlessness in relationships when communication breaks down. What is left is a deafening silence when communication breaks down.
A state of loneliness, blame, and jealousy becomes a sickness that one seeks to escape once it begins to consume their senses. There is no doubt that if you survive this beautiful hellscape and it doesn't kill you, it will make you stronger.
As a personal invitation, I would like to invite you to use "El Silencio" as your soundtrack as you explore your craft, build your new playlist or for a moment of relaxation and reflection.
He has shared his music on platforms like Spotify, where you can check out his latest single too and visit his website.
---
About Author