Music Revelation: Listen To Some Fresh Pop Music To Perk You Up Today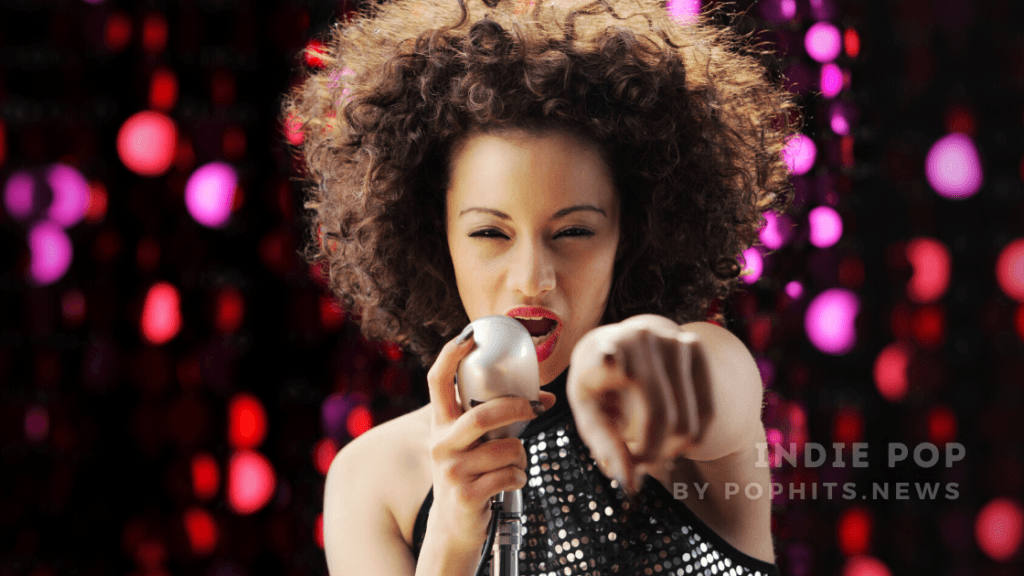 If you're looking for music to listen to, new releases that'll perk you right up, you have found the right place. We at PopHits.News are your go-to indie pop music resource
Maybe you feel like you don't have a music scene around you. Maybe you can't afford to go to concerts because they're too expensive.
Maybe local bands don't write songs that are relevant to your daily life. Or maybe you just want something different for a change!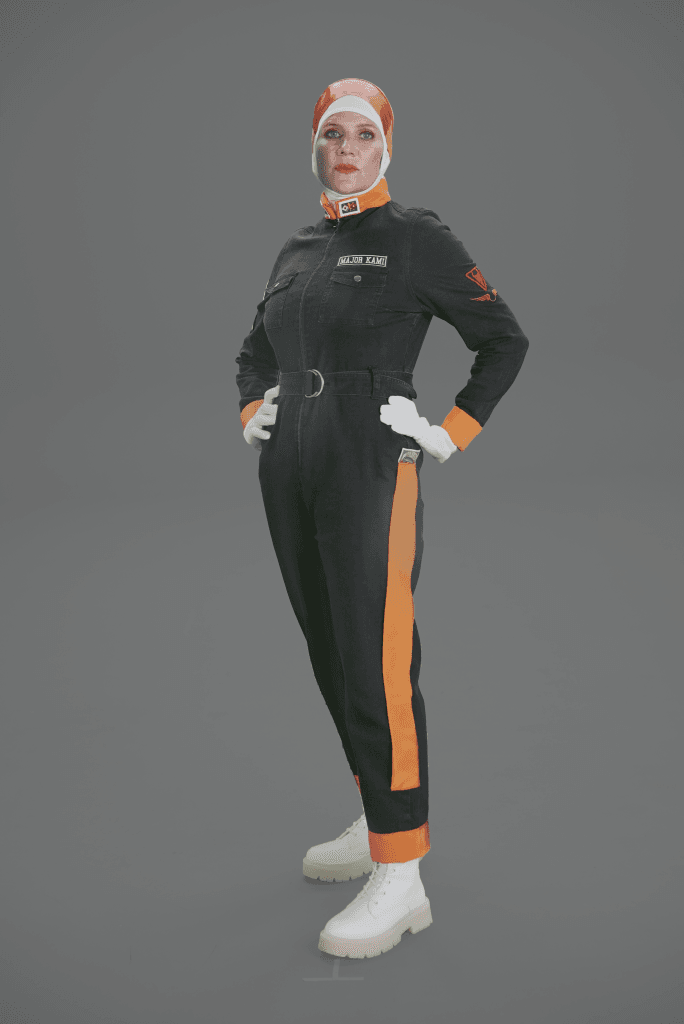 Whatever your reason, there is fresh music out there for you—you just have to know where to look. And we are here to help. Not only will you learn about artists and their latest albums, but you'll also find plenty of suggestions and playlists, allowing you to create your own as well!
You can listen to our full playlist which contains the artists' music, and know more about their work by scrolling down the page.
---
1) HARPA – Growing Pains

HARPA has been catching my attention for a while now, and I'm always impressed by her ability to combine rock and pop in such a catchy way that it makes her music so easily catchy and memorable.
There is a song by HARPA called "Growing Pains," it's the first song off of her album. Growing Pains tells the story of HARPA's confusion in the transition from being a child to becoming a woman.
In her songs, HARPA has a remarkable ability to capture the spirit of her native UK culture without ever sounding derivative or overdone; instead, she manages to create something that feels both familiar and fresh simultaneously, which never sounds derivative or overdone.
There's something awe-inspiring about how well she navigates the fine line between classic rock influences and contemporary pop sensibilities in such a seamless manner
It's worth checking out, and if you're a Spotify fan, you can follow Harpa on Spotify and see when she is on tour by visiting her website!
---
2) MALIBU HOT FLUSH – Make It Matter
Malibu Hot Flush is a collaborative project between singer and guitarist Luigi Tiberio (Ex-Matinee) and modular artist Tim Bleasdale. Aside from their exploration of high-octane avenues, the pair explored different energies simultaneously in a way that was disjointed but totally natural according to their experience together.

As part of their sound, they haphazardly combine elements of electronic post-punk, new wave, Euro disco, indie, techno, and industrial genres with elements of electronic post-punk. It is designed so that people can let loose and feel free to have a good time. Creating new music reflects their presence in the studio when they are working on it.

The band's latest single, "Make It Matter," is a fantastic electronic pop dance banger that will have you dancing around your bedroom (or wherever you listen to music) like no one's watching. This is a really well-produced song and it is evident that a lot of time was spent on making it so good. It would be great to hear more from them in the future.
There's a very much of the '80s feel to the song, but with a modern twist to it. After listening to it, you will be able to tell that it's from the future.
It would be a great idea to check out more music from this great artist (who has a lot of other tunes just as good), so make sure to visit their website or follow them on Spotify. You won't have any regrets.
---
3) SKYE HOLLAND – Dear Anxiety
As a result of her blend of indie rock and pop, with a hint of commercial pop, SKYE HOLLAND has created a very special sound. It's safe to say that she's a singer-songwriter from Canada, but there's no doubt that her style would be at home anywhere in the world.
There are multiple Billboard charting artists Skye Holland and Steve Kroeger involved in the production of the song 'Dear Anxiety'.
Despite the fact that the play, "Dear Anxiety," is aimed at a wide audience, those who struggle with depression and anxiety will be able to easily relate to it. As much as Skye usually writes about love and breakups, she has been experiencing anxiety and depression, and she finally felt compelled to write a song about her struggles with anxiety and depression.
If you are looking for something new to listen to on Spotify, then you should check out some of the songs by SKYE HOLLAND! There is also a website for her that you can check out!
---
4) SYDNE STRAUSS – Upstairs
SYDNE STRAUSS has been making waves in the music scene with her single "Upstairs," and we're here to tell you why.
Sydne is an independent artist who lives in Los Angeles, and her sound is all about commercial pop with a hyper-pop twist. The song is super catchy
This is what Sydne Strauss has to say about her song: "This release is very special to me because this song put the foot in the door for me to pursue this genre of "soft hyper-pop". The instrumentals start of very light and then progress into a more 808-style dance song. "
"It was very fun for me to create something that can put listeners in a good mood because sometimes that's what people need to hear. I also incorporated my native language (Chinese) at the end of the hook to connect with my family and those who are also Chinese. Including my culture into the song makes it more personal to me as an Artist."
There is no doubt that this song is going to be a hit, it is so good that I have already put it on my playlist, and I think you should too. There is a lot of good production in the song, and the mixing is outstanding. The vocals that she provides for this song are perfect, and she fits them perfectly. I like it because it is a commercial hit, there is so much catchiness and mainstream appeal to it.
But there's more than just this single—check out SYDNE STRAUSS' SoundCloud and visit her Spotify for more tracks!
---
5) MAJOR KAMI – Burns In The Barns
MAJOR KAMI is a Canadian, Singapore-based alternative pop artist who has been making big waves in the music community. His single "Burns In The Barns" is an electro-pop hit that will have you dancing after just one listen.
There is almost a rap energy to it… Despite her roots being folk, she stepped outside her comfort zone by signing with DAMde8, a French music association and the result is impressive.

This text is deliberately given depth by Major Kami's loud, slamming voice. We are taken with the music as it moves like an active madness, conveying a message to us that goes beyond us as if it were the melody of a forgotten song.
There is nothing like it in the world, it is so different from everything you are used to hearing. I love the production, the mixing, and the way it gets you happy and mixes the emotions all at the same time, and I love how it gets you to dance. For the next few days, I will definitely be repeating this song over and over again.
It's hard to pin down exactly what genre this song falls under, but that's part of its appeal: it doesn't fit neatly into any one category. It's more like an amalgamation of everything from ambient electronica to synth-pop to dark pop and alternative pop.
Kami's vocals are soft but commanding like they're calling out directly to you—and they're accompanied by a beat that swells with emotion as it builds toward its climax.
Check it out yourself! you definitely won't regret it, visit his website, and his Spotify profile, and follow him on SoundCloud!

---
6) RYE CATCHERS – Sometimes
What comes to mind when you think about indie pop and electronic pop?
Pop starlets like Taylor Swift and Ariana Grande, maybe. Or maybe you think of the more experimental artists who have emerged in the last few years, like Lorde, Halsey, and SZA. But if you've been listening to pop recently, it's time to make room for one more name on that list: RYE CATCHERS.
Rye Catchers is a Milwaukee-based artist who specializes in indie pop/electronic pop music and has just released his new single, "Sometimes", which is already making waves in the music industry.
In 'Sometimes', veteran music producer David McClintick Roberts creates an engaging and vibey electropop track. Spanish songstress Nekane lends her alluring vocals to the way. In this tune, digital and analogue instruments blend to create an uplifting and compelling sound.
My favourite part of this song is how catchy it is and how it carries a very happy feeling to it. You can listen to it on a summer car ride, or at a party. You won't want to miss out on this upbeat, catchy, poppy song, go listen to it now, you won't regret it!
I also found the music video to be very colourful and animated, and I found that it kept my attention. It is a very well-produced video and I really like it. It is clear to see that the vibes from the song and the music video match, and that is what makes us so happy.
Check it out! Visit his website and Spotify so you can find out more information and more music, this is an artist to follow!
---
7) ROB EBERLE – Reckless feat April Rose Gabrielli
If you're looking for some new music to add to your study playlist, check out the latest single from ROB EBERLE: Reckless (feat. April Rose Gabrielli). The track is a perfect blend of pop and alternative music, and it features female vocals that are guaranteed to make you feel all warm and fuzzy inside.
The lyrics talk about a story of two people, their after-prom, which was supposed to be the beginning of their lives, was ruined by irresponsible intoxication. A couple attends a party, drinks, and drives, and only one survives. As if she's haunting him, he can't stop thinking about her; guilty of his actions. Only sirens remain in his memory.
I think it is a beautiful song, it is so strong and powerful, I love it. The lyrics of this song are so heartfelt, and they hold a great deal of emotion within them. There is no doubt that this is a sad song, but Rob Eberle was able to add his own flavour to it. Honestly, I am very pleased with the way it turned out!
If this sounds like something you'd like to hear more of, check out ROB EBERLE's YouTube for more releases and music videos; follow him on Spotify so you'll know when his next song drops!
---
8) KELSIE KIMBERLIN – Fruit Basket
Kelsie Kimberlin, a singer-songwriter based out of Washington, DC, has released her single "Fruit Basket" and it is super catchy. The track is an upbeat pop-reggaeton fusion that will have you singing along with Kelsie's infectious vocals in no time.
If you're looking for an easy-listening song with super catchy Latin influences, look no further than "Fruit Basket." It has everything from commercial pop to dance which makes it great for radio play as well as club play.
As she takes flight to Cartagena, Colombia, in her new single and video for "Fruit Basket," she creates a culturally colourful new song that everyone can enjoy.
Filmed in Cartagena's stunning city streets, the video for "Fruit Basket" shows off Kelsie's insatiable Latin rhythm and groove. The video for Kelsie's latest single was filmed by the undeniably talented Cristian Florez, who teamed up with legendary producer Pedro Vengoechea, who also drops a full set of Latin bars on "Fruit Basket."
It possesses everything you would love in a song: It is catchy, it is upbeat, it has culture, and it has a feel to it. There is something outstanding about the production, it sounds amazing. There is no doubt in my mind that it is a banger that could easily top the charts!
If you would like to hear more of the artist's work, visit her website and follow her on Spotify!
---
9) ROGUE FX – Filofax
There are a number of things to love about Rogue Fx's fourth single Filofax, which takes electro-synth pop to a whole new level. There has been much success with the songs "Don't Talk to Strangers", "Retribution", and "We Belong", which were all well-received by the public.
As well as Filofax's upbeat dance groove, the song depicts a self-serving character of the 1980s whose one goal in life is to make money by any means necessary in order to make it.
I'm sure you can imagine how Ellis from Die Hard would look like if he were crossed with Al Pacino from Glengarry Glen Ross or a less murderous Patrick Bateman from American Psycho.

In terms of the music itself, it has been influenced by 80s synth pop, electro, breakdance and house music, among others.
It is a great song in terms of its style and composition. There is a real sense of professionalism in the production. It has been a while since I've listened to such a great mixing. This was a very impressive piece of work by Rogue FX, and I am sure I will not miss out on any of the next releases by him!
The best part? This track isn't just great on its own—it also sets up the rest of Rogue FX's songs perfectly. Check it out, visit his website, and follow him on Spotify!
---
10) AARON WIGGINS – SZN Of Love, Part 3
Aaron Wiggins, the American singer and songwriter, has released a new album. The album is called SZN Of Love, Part 3, and it's the third part of a trilogy that began with SZN Of Love.
An RnB album, "SZN Of Love, Part 3" (pronounced "Season Of Love") is Aaron Wiggins' third release in the "The Season Of Love" album series released in 2019. It sets the perfect mood for the holidays and beyond since it is a feel-good uptempo album.
In SZN Of Love, Part 3, there is an RnB/Soul vibe mixed with a touch of pop that keeps the album's energy high. Holidays were in mind when making this album, but it was not made exclusively for holidays. Year-round, it conveys a message of love, connection, and affection.
Aaron Wiggins co-wrote SZN of Love, Part 3 with K. Symone on the song "Favorite Thing". This album was produced by Aaron Wiggins, Ben Thompson, and Charles Tate. There are two featured artists on the album: Alicia Moore (One Wish) and Charles Tate (Catching Feelings).
The album is extremely well-produced and mixed. The vocals are spot-on and match the rest of the song perfectly. Aaron made a great choice for the production team, it turned out fantastic.
My favourite song on this album is "Catching Feelings". This song is so catchy and feels so mainstream, the feature adds something special to the song that is sure to stick in your head for days.
Really hope to see more from this artist! Check it out yourself, visit his website and follow his Spotify, to discover more about him!
---
About Author