Thursday Selection: Hauntingly Gorgeous Smooth Pop Music From Indie Artists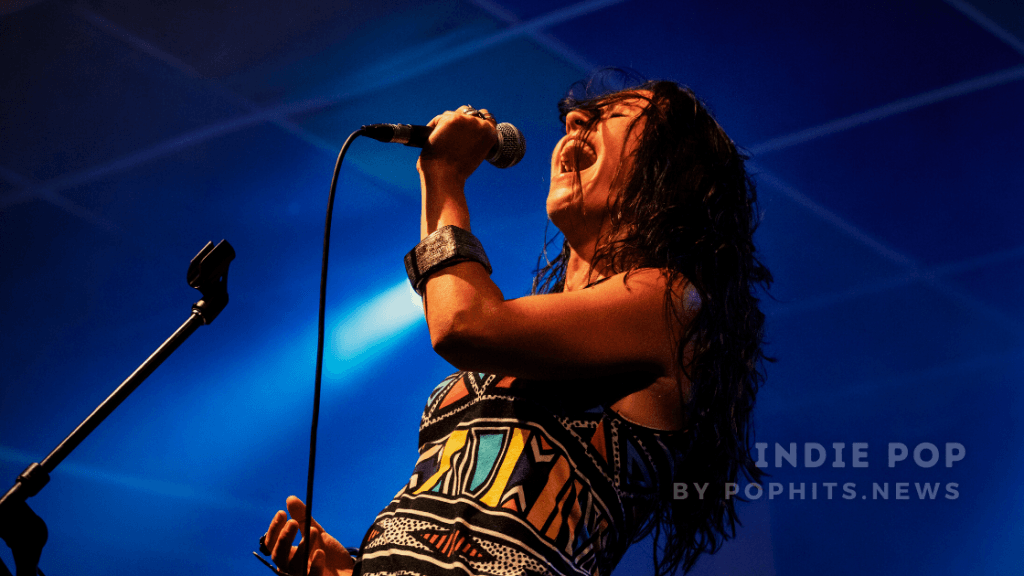 Pop music is not confined to the Top 40 list or indie bands starving for fans on SoundCloud. A rich and diverse world of pop music is made by independent artists, pushing the genres.
In today's fast-moving world of music, a breed of artists create fresh sounds to revitalize the listening experience. 
To call their works "new" would be a misnomer, as there is a good likelihood that something similar was released several decades ago in another country or by another artist who was highly influenced by that time in history.
These songs typically have an indie spirit and invoke a unique style that is not often heard on the radio or seen on popular television shows. They are simply familiar but still innovative.
For this reason, they may not receive as much attention from mainstream audiences as many other types of music do, and are the ones experimenting more and innovating in music.
That's why we can say they are essential to the musical ecosystem because they teach new generations what were cool decades earlier, and bring back what makes music something special, outside of the box.
You can listen to our full playlist which contains the artists' music, and learn more about the artists by scrolling down the page.
---
1) SHARL – City Lights

The album City Lights by singer-songwriter / electronic pop artist, SHARL, is a must-listen for any fan of contemporary pop music.
Sharl's voice is smooth and sultry, but also full of emotion and depth. She has an amazing ability to tell stories with her lyrics and create moods that are both enticing and evocative. This album has a lot of heart behind it, which makes it even more enjoyable to listen to.
As a result of months of reflection, the album City Lights emerged from the many lockdowns that occurred in Melbourne during that time. In City Lights, Sharl experiences the ups and downs of dating and relationships against the backdrop of city life.
The sound and style of her music span classical ballads to a vintage disco throwback to the heights of hyper pop and trap.
As I mentioned earlier, this is a truly vast album; it crosses over from classical ballads to hyper pop, which not many artists are capable of doing, but Sharl did.
In my opinion, 'Games' is one of my favourite songs on this album because it so closely resembles what I usually hear every day. This is a hyper-pop song that also feels nostalgic at the same time. Particularly with this one's production, Sharl did a great job!
Check it out yourself, and don't forget to visit her Spotify, as well as her website to find out more about this artist!
---
2) KIA – Loose Change
If you're a fan of contemporary R&B, neo-soul, or just good music in general, you'll want to check out KIA's new single "Loose Change." that's going to stick in your mind for the rest of the week.
The LA-based artist is making waves in the US rap scene and has been getting positive reviews from critics. In a new song titled "loose change", Kia talks about infidelity within a relationship, but from both perspectives. It breaks down both perspectives within the song.
Her collaborations have included JR Jones (who is also rapping on the track) as well as Carmichael Castros, Kristen Personius, and Marco Lopez who all contributed to the track.
In my opinion, this is going to be a hit on the charts in the near future. Kia did a great job on the production and collaboration of this song. And I love how it sounds like Brent Faiyaz or SZA with crazy spot-on vocals, and Kia adds her own spice to it, and it makes it even more perfect!
The song is available on Spotify and other streaming services, as well as on YouTube and SoundCloud. And also visit her website for more information about her next projects.
---
3) SILJA RÓS – Lie Just To Lie
A contemporary R&B artist from Iceland, Silja Rós is known for her unique voice, which transports listeners into an entirely new world. Her influences include Amy Winehouse, Moon Child, and Sabrina Claudio.
While she enjoys jazzy chord progressions and harmonies, she also enjoys finding the perfect balance between jazz and pop music. Her sound is full of emotion, but it also has a catchy melody that will get stuck in your head for days.
Silja's Danish co-writer René Andreas Kowalczyk and Silja wrote Lie just to lie on an autumn day in 2020. In this sexy, sensual song, we discuss the struggle of letting go of a love that is as toxic and addictive as a drug.
Silja's emotive voice brings the song to life with a heartfelt performance. It has a Bond feel thanks to the haunting bass line and well-arranged strings. There is a sense of old and new in this song. This track was produced & mixed by René with the assistance of Stefán Örn and Magnus Dagsson. Skonrokk did the mastering.
I can't stop listening to this performance, it's in my head right now and will last for days I'm sure! This song has great lyrics and it suits the production, the beat and melody give it a new edge. The production team did an excellent job with this song. I can't wait to hear more songs about Silja!
The lyrics are beautifully written, but this song would be nothing without its phenomenal production values: The soundscape is cinematic and lush, with plenty of room for each instrument to shine through without overpowering anything else.
Check it out for yourself, have a taste of Silja Rós on Spotify, watch her music video, and be sure to check her website to learn more about her as well!
---
4) GA6RIELLA – Stranger To You
Gabriella was born in the United Kingdom and moved to Israel at an early age as a child. Music has always been the way in which she has been able to fit in despite the challenges of language that moving abroad presents.
With humble beginnings as a singer-songwriter, Gabriella has recently decided to step out into the world and share her creations with a wider audience.
A blend of Mediterranean and British influences, rooted in soul, jazz and blues, can be found in her music, resulting in an intelligent blend of influences.

"Stranger to you" is a piece she wrote about the loss of her beloved grandfather, the concept of love through distance (socially, physically and emotionally) and how this concept is borderless and endless.
When I first heard the song, I thought it would be something totally different, what I had in mind was that it would be some sort of slow-paced melodic song, but that wasn't the case.
Despite the fact that it is a love song, Gabriella did an amazing job blending the vibes in so that it doesn't become one of those boring songs that everyone listens to these days.
It is an unreal piece of art, the lyrics are beautiful and touch the heart of anyone listening to it, and the production is great too, the song has a very put-together structure, and I really enjoy it!
It's a sweet combination of pop, dance, and house music. It's the perfect song for a long drive with your significant other on a warm summer evening.
And I highly recommend you check it out as well as other songs of hers. You can visit GA6RIELLA's Youtube or follow her on Spotify. Don't miss out!
---
5) DAVE MOHAN – Shadows In The Fire
If you're looking for something to listen to while you're sitting at home, in your favourite chair, with a glass of wine, then look no further than DAVE MOHAN's new single "Shadows In The Fire."
This is the kind of song that makes you want to close your eyes, take a sip of wine, and just drift away. It's got a classic sound—it's a soft rock with soul elements. And it's got female vocals.
With a vintage feel, Shadows in the Fire is a heartfelt soft rock ballad. A full horn section, Rhodes, Hammond B3, strings, and a dynamic rhythm section are played by musicians from three continents. Vocals are provided by Lydia Salnikova (Grammy-nominated) and mastered by Andy Walter at Abbey Road Studios.
It's a very nice song, I really like it. The lyrics are heartfelt, and the whole song has that emotional feel of someone singing the truth; it is a masterpiece in production as well as lyrics. There are some that leave you smiling with a nostalgic feeling just by reading or hearing them:
"We held each other tight
And laughed at life's cold gaze
And whispered to the night 'All will be well'
Together we can make this darkness bright"…
Check out Shadows In The Fire on Spotify or visit Dave Mohn's website for more details about upcoming releases!

---
6) ELLAKATE – If You Want Me To
ELLAKATE is a female alternative pop artist from Atlanta, Georgia. Her single, "If You Want Me To", is an anthem for those who are heartbroken. The track is super edgy and has a bangin' chorus that will get stuck in your head for days.
Up-and-coming artist Ellakate's new alt-pop single "If You Want Me To" undoubtedly comforts listeners as a loved one and a friend. This song tells the story of ellakate's love for her friend, from daydreaming of romance to letting them go so they can be happy.
ellakate's intimate, sultry vocals evoke Billie Eilish and Lana Del Ray, with an emotionally soothing groove that audiences find captivating and honest. This song is amazing, it's a hit, or a "banger," as everyone calls it. Having listened to it, it can't leave my head, and I'm okay with it!
Her voice is so angelic and complements the type of song she's making, the single is very well produced, it has structure and it has felt, which a lot of songs lack nowadays. Check it out!
This song is definitely worth checking out; visit their website or follow ELLAKATE on Spotify for more great tunes! She is now just starting but I have a feeling she will be big.
---
7) MADELINE. – Consume
MADELINE is an indie pop artist from New Zealand. Her single "Consume" is a synth-pop banger that will have you dancing and singing along in no time. The song is super catchy and the production is high quality, but what makes this song stand out is its edgy sound.
Stepping into the spotlight with confidence,
Singer and songwriter MADELINE is from New Zealand. Has a sense of honesty, seduction, and thoughtfulness. With her heady brand of soulful neo-pop, she questions time and runs away from tradition.
Inspired by Amy Winehouse, Arctic Monkeys and Lady Gaga; in her personal pursuit, MADELINE. Combines hypnotic lounge vocals with tantalizing trap beats. Adding thumping bass lines creates a sound that is uniquely hers. However, her front-woman confidence remains intact.
In addition to her clear, well-produced sound, her vocals round out the mainstream hit effect. Everything about this song is spot on her feelings, the beat, the title, the lyrics, and even the key in which she sings.
I think you should listen to this artist more, as it has an unreal structure that will make you crave another song. Take a look at her youtube and check out her Spotify to see what she has to offer!
---
8) SAGE PHOENIX – Without Your Love
Sage Phoenix is an independent artist from the United States, based in Longview, Texas. Her latest single, Without Your Love, is a super catchy pop song that's got that commercial pop sound that's so popular right now!
Without Your Love, produced by Jurriaan van Hoffen at The Kitchen Studios, captures a moment in time – reflecting with equal measures of intimacy and musical precision, on the pain of a lost first love.

It is easy to see that Sage is telling a deeply personal story with the new song that he has written, but he does so in a vague enough way such that it can easily become the escapism of choice for those who have also been left behind by someone they love.

With beautiful, authentic emotion, the performance conveys the weight and fragility of the topic with great conviction, and we always return to this increasingly memorable hook – that central sentiment that is the depth of lostness or emptiness when the world seems to fall apart and the joy of the past slowly fades away.
It's a great song, I feel so different after listening to it. The song is well-produced and is an obvious hit, it pertains to any situation and anyone can hear it. I think you can take the song however you want! Even though the lyrics are deep and emotional!
If you like her music, check out her Soundcloud. You can also follow her on Spotify as well! Take a look, I am certain that you will not regret it, it's a new artist to follow!
---
About Author