Fantastic Artists To Listen To Who Made This A Great Week For Indie Music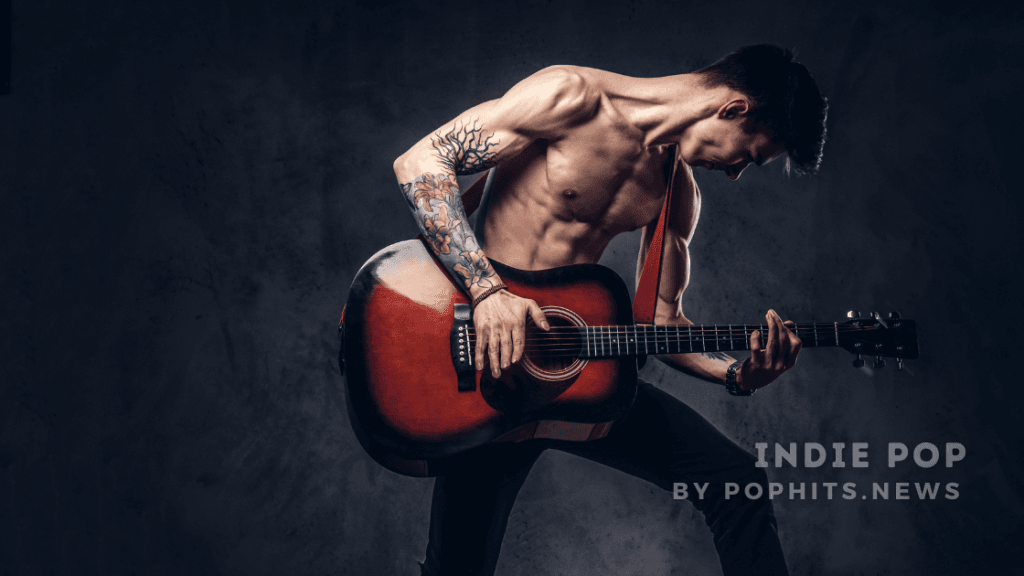 In terms of pop music, this has been a great week. We present to you a playlist of the most interesting tracks released in the last few weeks without further ado.
Having worked hard and dedicated themselves to their craft, these artists are deserving of recognition for their hard work and dedication.
There were so many new releases to choose from that it was hard to pick just a few, but we managed to narrow it down to our top five picks.
These artists are not only making some of the best pop music out there, but they're also doing it on their own terms—and that's what indie is all about.
If you're looking for some fresh new music to listen to this weekend, check out these artists' newest releases. You can listen to our full playlist which contains the artists' music, and know more about the artists by scrolling down the page.
---
1) MAJOR KAMI – IYOAB
Major Kami is a melodic pop-rock artist from Canada living in Singapore. His latest single IYOAB is an unexpected banger that will have you dancing all night long.
DAMde8, an international music association based in France, asked him to create several EPs that will turn into an album to be released in April/May 2023. Now, his latest single IYOAB is an unexpected banger that will keep you dancing all night.
This song is an all-rounder. Dynamic electro-rock based on 80's synth sounds with a particularity; that of integrating a singular melody and resonant voice.
This synth-pop jam is a celebration of European culture and the 80s style that makes it so appealing. It's got an upbeat beat and features female vocals, which are as dreamy as they are strong. The songwriting is also impressive: it's so catchy that you'll be humming along after only one listen!

Let us wear the colours of joie de vivre, open-mindedness, and freedom to move by creating perpetually in Yellow, Orange, and Blue. It doesn't matter if the song refers to a superstar who had a keen sense of design, we are all capable of embracing a bouquet of colours like this.
Overall, this is a great track from an up-and-coming artist who deserves your attention (and maybe even your support). Check out Major Kami on Spotify and visit their website for more info on their upcoming EP 3 which will be released on February 03!
---
2) TALLY KOREN – It's Who You Are
TALLY KOREN is a British artist based in London, with a background in dance and commercial pop. Her new single has already generated a lot of buzz due to its catchy beats and uplifting lyrics.
"It's Who You Are" has an upbeat tempo with a classic sound that will likely appeal to fans of contemporary pop music. In addition to being popular among mainstream audiences, it would also be perfect for dance clubs or parties where people want to dance but still enjoy singing along to a good song.
A combination of Tally's soothing voice and the instrumentals will lift anyone's spirits and put a smile on their face. Featuring up-and-coming Billboard Charted Rapper Chillz Muzik, the song's captivating composition and soaring melody were produced by Tally Koren and Phil Curran (Tears for Fears). Hybrid Lab Studio (The Chainsmokers, Busta Rhymes, Snoop Dogg) mixed the track.
TALLY KOREN has a classic sound that makes you feel like you're being transported back in time to another era of music where everything was more straightforward, yet more profound.
I highly recommend checking out this song if you haven't already done so! You can visit Tally's website to learn more about her work as well as where she'll be performing next; follow her on Spotify also!
---
3) KEYES – Lying Eyes
The new single, "Lying Eyes," is a dream pop track that will have you hitting repeat on your Spotify playlist. Keyes, an Australian-based artist, has released a new single that is super catchy and completely addictive. The song takes you on a ride from the first note to the last.
This song is perfect for anyone who enjoys listening to dream pop music or commercial pop music that they can dance along with while they work out or drive around town.
Keyes says of the song: "This particular release was personal to me as the artist/songwriter featured on it was someone I have admired for years, and worked with a little while ago. He is a grammy winning songwriter and it has been a dream of mine to always release a song with him."
But what makes this song so interesting is that it's not just a rant. The song also has some pretty cool production effects that give it some extra taste. If you're looking for some new pieces to add to your playlists or if you want something to get stuck in your head all day long, then I highly recommend Keyes' latest release! The lyrics are what really make the song stand out though: they're honest and relatable, but also super catchy.
Check out her website for more info about her work, and follow her on Spotify!
---
4) DAVIA SCHENDEL – Dream Of 1988 (feat. Max Havas)
DAVIA SCHENDEL is an indie musician and songwriter who brings a new sound to the alternative music scene. Produces melodic pop rock with a strong alternative vibe. Her single, Dream of 1988 (feat. Max Havas), has a lot of elements that make it a stand out in the alternative music scene.
This song is a delicious blend of indie, alternative rock and pop that will have you humming along in no time. It's got that classic 80s vibe but with a modern twist and a fresh sound. The vocals are strong, the instrumentals are outstanding, and the lyrics are so catchy that you'll be singing them in your sleep.
Despite being soaked in nostalgia, Dream of 1988 is a song for our time. Whenever we experience anxiety, uncertainty, or extremism, we seek escapism. This ethereal and elevated track features the vocals of Davia Schendel and Max Havas and the saxophone support of jazz legend Phillip Greenlief.
Additionally, Davia Schendel adds instrumentation from the 60s to the 80s, making the song a mix of romantic and existential. I think that makes the song greater than it already was a great creative job that Davia presented to us here!
Check it out, visit her website so you can find out more about her, look for new releases, and follow her on Spotify!
---
5) PAIGE WOLFE – 11:34
Paige Wolfe is a pop singer-songwriter from the United Kingdom, who is currently based in Cwmbran. Her single 11:34 has been gaining popularity on the internet over the past few days, and we think it's worth checking out!
'11:34′ is a powerful song that unapologetically declares the liberation of women. It is a song that aims to empower them. This song showcases Paige's pop/R&B side. There is a beautiful background of synth-pop that wouldn't feel out of place on a Weeknd track, with a steamy, lustful & dark tone to set the mood for the lyrics about casual relationships.
"I wrote 11:34 during a relationship with a man that undoubtedly put my pleasure first
and awarded me the freedom to fully explore and experience myself with him."
"Too often,
women in society are given the message that; it's okay to be sexual if it benefits and appeases men. As I began exploring that, I began to break down deep-rooted societal beliefs held by society and challenge my thought process." explains Paige.
If you like what you hear, check out Wolfe's website or Spotify page!

---
6) LITTLE TEALEIF – Pedestal People
Some artists get so caught up in their own hype that they forget how to write good music—and that's when they fall by the wayside. But not Little Tealeif! he's an indie rock artist from Brighton who is making waves!
As Little Tealeif steps out of his studio after spending some time meandering through the streets of Paris, he has returned to Kent with a clear vision: the creation of gritty and intricate electropop.
With playfully sober lyrics underpinned by subtle dance grooves, Tealeif's indie guitars are woven together with threads of playful sober lyrics – it is not too unlikely that Tealeif would fit nicely on a bill with Hot Chip and Metronomy.
If you're into alternative pop or electronic pop, then you'll love this track. It has an anthem quality that'll make you want to sing along (and maybe even dance). The vocals are male and have a cool British accent (which is always nice). And even though this is an anthemic track, it still has an edgy vibe to it
If you're looking for something new and exciting in your music library, we recommend checking out Little Tealif's singles on Spotify or visiting his website!
---
7) TEMPERATURE FALLS – Protagonist
If you're a fan of melodic, electronic pop, then you'll love Temperature Falls' new album Protagonist.
If you haven't heard of TEMPERATURE FALLS, you're in for a treat. The Norwegian duo's music is the perfect blend of melodic pop and electronic, with a dash of trip-hop to round it all out.
It is the fourth studio album from Norway's 'Temperature Falls', a band that has since grown over the years in order to come together at this present moment to release a sonic powerhouse consisting of alternative indie tracks, trip-hop tracks, industrial beats and lo-fi textures sprinkled throughout the album. From the heart, all of the tracks on this album are very personal.
The album is full of dynamic songs that are both rock and groove, with catchy choruses and great hooks. It's hard to find a song on this album that isn't great—they're all so well-crafted and perfectly executed. The electronic elements are blended perfectly with the melodic pop beats and vocals, creating a sound that is unique but familiar.
My favourite track from this album is 'Apology'. It has great production and lyrics as well. the creativity in this song is fabulous. I also love it because of the music video, it's so artistic and different. You'll be entertained until the end!
Whether you're looking for some new music or just want to support an independent artist whose work really speaks to them (or both), check out TEMPERATURE FALLS' website and Spotify page today!
---
8) LA BICHE – Hard Vision
If you're looking for something new, but don't want to venture too far out of your comfort zone, this might be the perfect single for you.
The latest release from LA BICHE, Hard Vision is a dreamy collection of pop songs with a dark edge. Drawing on influences from around the world—with an emphasis on Europe—the album is a collection of chill-out music that will be sure to get stuck in your head.
Having been written and produced by the Parisian artist La Biche, the film takes us this time on a nocturnal journey, an intoxicating ride from which moments are all the more powerful because they seem to emerge from the darkness of the subconscious world.
The song is a dreamy mix of electronic pop and alternative that will have you hooked from the first beat. The verses are dark with spoken word lyrics that will draw you in as they tell a story
this track is only one example of her unique style of dream pop that makes you feel like you're floating on air as well as being grounded in reality at the same time.
If you like what you hear in "Hard Vision," check it out! You can visit LA BICHE's website or follow them on Spotify for more music from this talented musician.
---
9) ESTHY – Don't Care Anymore
If you're looking for a new artist to obsess over, ESTHY is the one for you.
Esthy is an American alternative pop artist based in Los Angeles. Their sound is as unique as they are: they combine American folk with classic pop music, using their own unique twist on the genre. The result is an unforgettable combination of acoustic guitar and powerful female vocals that you'll want to listen to over and over again.
Don't Care Anymore by ESTHY is an acoustic alternative pop song with an easy-listening vibe that I can't seem to get out of my head. The song is a perfect combination of catchy lyrics and beautiful melodies, and it's just so easy to listen to.
You'll probably like this song if you like 'WITHOUT YOU' by The Kid LAROI. With a minimal acoustic production, this heartfelt emo-pop track explores the idea of giving up on someone you love who is still trying to crawl back into your life after all they've done for you…
And we're not surprised! The song is super catchy—you'll find yourself singing along before you even realize what's happening. But this isn't just another run-of-the-mill pop song: it has an edge to it that makes it stand out from other songs in its genre.
You can hear echoes of alternative pop artists like Lorde and Lana Del Rey throughout the track, but ESTHY puts her own unique spin on things by adding some contemporary pop elements.
It all comes together into a perfectly balanced mix of edgy and catchy that will keep you coming back again and again. Check out Esthy on Spotify and visit her YouTube to learn more about her.
---
About Author