Wednesday Selection: Must-Listen New Music For Indie Pop Lovers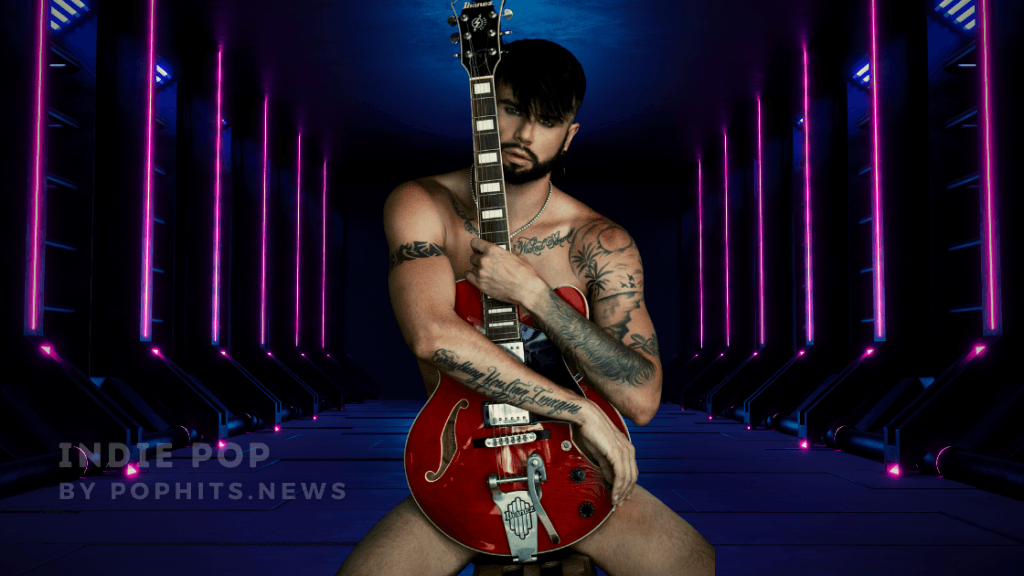 Pop music lovers around the world have been anxiously awaiting fresh and exciting music from their favourite pop artists and singer-songwriters. It's for that reason that we've gathered this incredible selection of great fresh pop music for you today
Wednesday Selection is a well-edited playlist containing new pop music from independently-minded musicians each Wednesday.
Indie music is the rage nowadays. With the rising popularity of independent artists and record labels, it has never been easier to listen to indie pop music.
The great thing about listening to indie pop music is that they are truly different from mainstream hits and are brimming with originality. This article will list down some of the must-listen new releases that you should check out this week.
It is important to keep in mind that Wednesday Selection is a new series that focuses on reviewing new music by independent artists. Music reviews are difficult to write without sounding too repetitive, and this series attempts to add a fresh spin to the format, while also delivering insightful information on a weekly basis.
So, if you're looking for new indie pop to listen to, you can't go wrong with this cutting-edge playlist. You can listen to our full playlist which contains the artists' music, and know more about the artists by scrolling down the page.
---
1) CARTER MURPHY – Halls Of My Mansion (HOMM)
If you are a fan of pop commercial music, then you need to check out CARTER MURPHY. She is a pop-R&B artist in the vein of Ariana Grande that recently released her new single, "Halls Of My Mansion" (HOMM).
This song is a banger that will have you dancing and singing along in no time. The beat is super edgy and has some alternative energy to it, making it perfect for those who love R&B and indie Pop with female vocals.
It was Carter Murphy's first single during the outbreak, and it was released along with many other pop-R&B songs that she would write and record during the period of the pandemic, setting the stage for a lot more songs to come.
The production on this track is top-notch and the sound quality is crystal clear. It has a catchy hook that's easy to sing along with but also has some depth to it as well.
Carter Murphy's voice is very soothing and reminds me of Adele at times but also has its own unique vibe that makes her stand out from other artists like her.
I highly recommend checking out this song if you're looking for something different and modern or have been wanting to try out something new in your playlist because this one will definitely get stuck in your head! Check it out, watch her music video, visit Carter Murphy's website, and follow her on Spotify.
---
2) TAYLOR XO – The Last Heartbreak
In the world of pop music, there are always new artists coming up with new sounds to keep things fresh and interesting. And this is certainly the case for Taylor XO, a singer-songwriter from Los Angeles who is making waves with his newest release: The Last Heartbreak EP.
Taylor Xo, a rebellious, Billboard-charting lyricist, and extraordinaire is releasing a new rock pop 6-track album, The Last Heartbreak, transporting listeners to a nostalgic rock/grunge era reminiscent of the '80s and '90s.
Through bouts of confusion, flare-ups of anger, and bottled-up aggression, to the final stages of acceptance, this body of work explores the many stages of heartbreak. As the song unfolds, this all-too-relatable life experience is melodically captured in a way that cannot be expressed in words.
In the production, the storyline runs parallel to the intensity and tonality of each song's instrumentation. Love lines a broken heart, shunned by the ego and fuelled by a longing to recoil and a stronger need to be reborn.
The last heartbreak of Taylor Xo, the death of what was and the birth of what will be. Check it out, visit his website, and follow him on Spotify
---
3) LITTLE TEALEIF – Charcoal

When you're in the mood for some dark, melodic pop-rock, look no further than Little Tealeaf. The UK-based artist just released his new 6-track EP Charcoal, which is a super catchy anthem that will have you singing along to its smooth beats and gorgeous vocals.
Little Tealeif's music has a lot of hallmarks of the indie pop genre—it's got a catchy beat, dreamy synths, and an overall melancholic feel.
But he also incorporates more rock elements into his sound—like distorted guitars and modern crunchy drums—that makes his music stand out from other artists in the genre. Pedestal People is our favourite!
Little Tealeif has already received a lot of attention from the likes of the BBC, as well as the music press around the world, in addition to gaining a great deal of attention
If you love mellow tunes with an edge that isn't afraid to get loud when necessary, then make sure to try out Little Tealeif's new EP! Check it out, visit his website, and follow Little TeaLeaf on Spotify.
---
4) ALANP – Live You
AlanP is a French artist, and his single, "Live You," is a Future Bass/Electronic Pop tune that will have you dancing and waving your head in no time.
It's got that commercial vocal dance sound that's so popular right now, but it also has an ethereal quality that separates it from the pack. It's pop but dark at the same time, very enjoyable for your party playlist though.
The vocalist has a deep voice, which lends an extra layer of richness and texture to the song. The production is really well done—the beats are super catchy and the vocals are perfectly mixed so that they stand out without overpowering everything else going on in the track.
The lyrics are simple and easy to follow, which makes them easy to sing along with or just listen to by themselves—they're fun! You can check it out, and visit AlanP's website. You can also follow him on Spotify.
---
5) CANSY – Stay
If you're looking for something new and fresh, look no further than CANSY's single "STAY." The song combines electronic pop with a hint of house music to create a catchy, upbeat tune that is sure to have you dancing in your seat.
The song is composed by the artist himself and features his strong vocals over a beat that is so infectious, it's hard not to get up and dance. It evokes emotions!
The lyrics are simple enough that they are easy to sing along with, but complex enough that they don't feel like they've been written by someone who is just starting out. It's pure talent here guys. We loved the results of everything together since the song gets building up to the chorus.
The song is about feelings, and loss, but also the happiness of staying close. Meanwhile, it's also about experiencing the sadness of a world that is constantly changing at the same time. Furthermore, it contains the meaning of wishing that a happy and precious time will continue to exist for as long as possible.
There are many people out there who need sympathy and comfort, and this song is perfect for it. Check it out, visit his YouTube, and follow Cansy on Spotify!

---
6) CHRIS IANUZZI – Lonesome Highway Superstar
The New York-based Electronic Music Visionary Chris Ianuzzi has taken the cutting edge of his artistry to the outer limits of space and technology on a visionary new artificial intelligence-created music video for his song "Lonesome Highway Superstar".
If you enjoy discovering new tunes that blend post-punk, electronic, experimental electronic, industrial, synth pop, leftfield and experimental music with male vocals and euphoric beats, then came to the right place. Lonesome Highway Superstar by Chris Ianuzzi is a single that will have you sitting on the edge of your seat.
Weeks ago, Chris released his chaotic, expansive album Maze, which includes the post-punk and synth-pop track "Lonesome Highway Superstar". Which also comes with an intriguing music video.
His initial idea for a video was a "Road Warrior" type with a beat-up car on a desert highway. After he thought about this and saw what Serkan and Ilke did with AI in making the video for March of Madness, he decided it was time to search for something different. He thought, "let's put the character in space and make the journey cosmic".
He shared his thoughts with them before, so that's how they turned out. Now check it out, visit his website, watch his music video, and follow Chris Ianuzzi on Spotify!
---
7) CLINTON N – Circles
If you're looking for something new to listen to, check out the single Circles by Clinton N. The song is a dreamy, electronic pop track with an experimental edge. The vocals are ethereal and haunting, with a hint of R&B in the background.
This song is about people repeating their daily routines and not progressing in their lives. Consequently, they become trapped in their own "circles".
I love how much he's experimenting with different genres; there are some Chillstep elements in there, but also some future bass vibes. And what ties it all together is the vocal performance, which has just enough grit to keep things interesting but still feels light and airy.
Some people might find this song too experimental or unusual for their tastes, but if you love dreamy electronic music with catchy choruses and interesting lyrics, then you should definitely check out Clinton N's new single "Circles."
If this sound is up your alley, be sure to visit Clinton N's YouTube or follow him on Spotify so that you don't miss any future releases!
---
8) DAS ELITE – Torment EP
It's hard not to fall in love with the new album from Swedish artist DAS ELITE. "Torment EP" is a dreamy, dark-pop anthem that's as catchy as it is eerie, and it's definitely one of the finest dark-pop EP we've heard this week.
DAS ELITE has managed to create music that is both upbeat and dreamy at the same time—a difficult feat for many artists to pull off. If you're looking to escape into another world for a little while, this is the EP for you!
Torment is a good example of what you can expect from this 6-track project. It's a slow-paced and melancholy, but also uplifting piece—a perfect introduction to DAS ELITE's style.
The rest of the album follows suit with its dreamy qualities—it's dark-pop music in all senses of the word, so if you're looking for something downbeat but still catchy, this might be the album for you. So, if you like electronic music with a bit more substance behind it, then this is right up your alley.
Now, check it out, and if you want more great music from DAS ELITE (and who doesn't?), check out their website or follow them on Spotify!
---
9) EBONY MOORE – Ebby The Dreamer
When it comes to independent artists, there's a lot of competition. But it's actually good as we listeners have a lot of high-quality fresh music delivered to our door every week. Here is a very good example of what we are talking about.
The new 4-track EP by singer-songwriter, Ebony Moore, is entitled "Ebby The Dreamer". It's about religion but presented in a very modern way.
After having visions like Joseph The Dreamer, Ebony re-dedicated herself to Christ. Her goal is to encourage listeners to seek Jesus as their Lord & Savior.
The song has a lot behind its melodies. "Wanderer" is a melancholy track about pleading for peace and restoration to the Lord when you're at your lowest.
"I Owe It All" is a devotional song giving thanks and praise to God for all He's done. "Altar Call" invites listeners to give their burdens to the Lord, who will take care of them. "3 AM" is an uplifting song for anyone clinging to faith in their darkest moment and trying to ignore their negative thoughts. It is Ebony Moore's mission to give hope to those in peril.
We loved it all and her music is very enjoyable to listen to. Her project as a whole is no exception. It's super catchy and upbeat, but there's a hint of sadness in her voice that evokes compassion and emotions, which makes it stand out from other pop artists out there today.
I highly recommend checking out EBONY MOORE on Spotify, listening to her portfolio and visiting her website!
---
10) MAJOR KAMI – Skandal
Major Kami is an artist from France, Bordeaux. Her most recent single is "Skandal". It's a beautiful piece of retro pop art that we just loved and included in our playlist straight away.
The song sounds like it could have come out of the 80s, but instead, it has a modern vibe that will make you want to dance. It's very upbeat and extremely catchy!
Featuring an 80's vibe chorus and an infectious instrumental and vocal beat, Skandal takes you into an electrifying alternative electro-pop track that makes you hum the Skandal tune with Major Kami after just some seconds.
As a song about differences, scandal is about the misfits in our society… It celebrates those of us who don't quite fit in as scandalous/androgynous/artistic/free of our appearances.
It's good music with a very actual and necessary message If you like what you hear, check it out, visit her website, and follow her on Spotify
---
About Author