The Best New Pop Music to Listen to This Week – A Recent Selection of Songs You Should Hear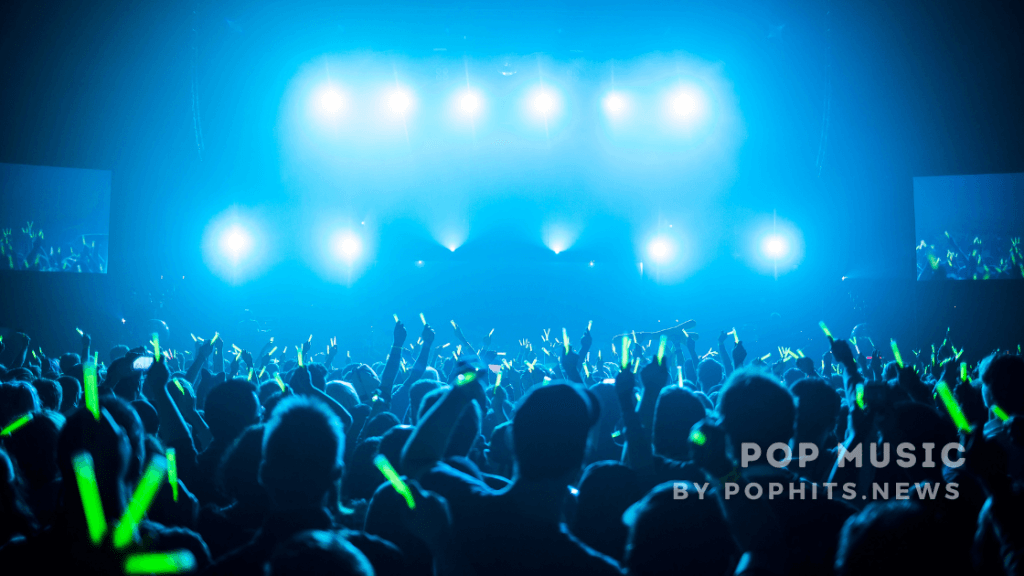 There are thousands of independent pop artists on the scene. Below is a list featuring some of the best releases from independent pop artists. Each artist includes a selection of their best songs in case you wanted to stop there.
The pop scene is a vibrant and diverse place, but it's also one that's easy to get lost in. There are so many new releases every day, it can be hard to know which ones are worth your time.
Music is a powerful force. It can make you feel happy, and it can make you feel sad. It can make you dance, or it can help you focus on the task at hand. It has been used as a form of expression for centuries, and now that we have the internet.
We've got you covered with our playlist of fresh music from independent artists! Whether you're looking for something upbeat or something more chill, we've got it covered.
You can listen to our entire playlist which contains the artists' music, and know more about the artists by scrolling down the page.
---
1) ARMAN RAY + HYON GAK – The Formless Track
If you're looking for something new, something different, and something that will blow your mind, check out the latest album from ARMAN RAY + HYON GAK.
ARMAN RAY + HYON GAK is an independent artist based in Kingswinford, United Kingdom. Their latest album The Formless Track is an experimental electronic album that combines elements of avant-garde electronic music, and experimental with dance music to create a soundscape that is both cinematic and danceable.
Each song has its own distinct sound and style but they all flow together seamlessly on this album which makes it easy to listen through from start to finish without getting bored.
The album is full of experimental beats and quirky vocals that will appeal to fans of alternative pop, spoken word, experimental electronic music and avant-garde electronica.
My favourite song from the album is 'Stop and Go'. It's super well produced and mixed. Everything sounds well worked on. You can see that he spent time on this album and especially this track!
If you're looking for something different from your usual EDM playlist, this album might be just what you're looking for. Check it out! Follow him on Spotify and visit his website!
---
2) SALADS – Butterfly Sans
SALADS is a UK-based artist that plays a unique blend of pop-punk and skater rock. His single, Butterfly Sans, is a banger that combines the best of both worlds: pop and punk.
SALADS – the stage name of Patty – fuses pop, punk, rap, and alternative music in a genre-bending way that pays homage to his pop-punk beginnings while aspirating to the music he listened to growing up in Bangkok, Thailand.
With his use of personal lyrics, he tells relatable stories about love, loss, addiction, and recovery. In addition to combining different genres and production sounds from his inspiration.
Butterfly Sans is one of those songs that will be stuck in your head for days on end–and we mean that in the best way possible! It's got all the elements of what makes a great pop song: catchy lyrics, an upbeat tempo, and just enough auto-tune to make it feel modern without taking away from its raw energy.
There are some autotune moments throughout the track that gives it an extra layer of awesomeness. This song is definitely going to be one of those tracks that get stuck in your head forever if you let so!
If you're looking for something new to listen to this week, check out Salads' website and follow them on Spotify!
---
3) YORIGE – Kalėdų Belaukiant
If you're looking for a new Christmas song to add to your holiday playlist, look no further than YORIGE's "Kalėdų Belaukiant." This single is a perfect blend of folk-pop and alt-folk, with cinematic elements that make it perfect for the season.
"Kalėdų Belaukiant" is the first single from Yoriges and Žemynas' upcoming new collaboration EP "Sodas".
"Kalėdų Belaukiant" is a holiday song dedicated to the memory of those who have passed away. Even though this song has a sad undertone, it is actually a blissful one, reminding us that we are never alone.
The song is written in the UK, which gives it a unique flavour that you won't find anywhere else. It's also a great example of how music can tell stories–you'll be able to visualize each scene as you listen! The lyrics are very poetic and beautiful, so if you like poetry or just want something relaxing while you're decorating your tree or making cookies with your family, this song will definitely do the trick.
YORIGE's voice is soft yet powerful at the same time–it reminds me of Kate Bush or Bjork! She has an incredible range and an incredible ability to express emotions through her words and music.
YORIGE uses her songs as a way to connect with people around the world through their shared experiences–and now you can connect with her music too! Check out "Kalėdų Belaukiant" on Spotify or visit her website!
---
4) NDGE – Funk You
NDGE is a UK-based artist who has been making waves in the electronic pop scene. His latest single, "Funk You," is a perfect example of his unique style!
The song is a blend of electronic pop, alternative pop and commercial pop with funky elements that make it stand out from the crowd. The vocals are smooth and quirkily British in nature, which adds to the overall appeal of this track
There is a bold and brassy feel to this short but perfectly formed song from the very beginning. This musically adept and original track has everything it needs, from the hooky piano to the deep funk bassline. Taking you on an emotional journey from hurt to anger to the celebration, it is as large as life itself.
This song will make you want to dance around your room and sing along at the top of your lungs–it's just that good! If you like electronic pop with some funk thrown in for good measure, check out NDGE's website or follow him on Spotify, and visit his website so that you can stay updated on all his latest releases!
---
5) ANTHONY BENJAMIN – A Year From Now
Anthony Benjamin is a singer-songwriter from London who has a new single out. It's called A Year From Now, and it's a poppy indie rock tune that will make you want to dance.
I love how Anthony Benjamin uses his voice as an instrument in this song; he really shows off his range here. The lyrics are simple but meaningful
I believe that "A Year From Now" is an anthem for hope in a world that has gone crazy. This song conveys feelings of self-doubt and uncertainty for the future, but it also provides an opportunity to reflect on what could be accomplished over the course of a year.
The song is an indie pop track with 80's vibes and male vocals that will have you singing along in no time. It's easy to listen to yet still has an edge to it–it's fun, but also has depth and meaning behind it.
The lyrics are catchy without being overly simplistic or childish, which makes them easy to remember even after just one listen!
You can check out some of his other tracks on Spotify or visit his website!

---
6) JOEY PARADIS – MABY
JOEY PARADIS is a dreamy, electronic pop artist from Los Angeles. His new single, "Maby," is a perfect example of his style: dreamy, electronic pop with an edge of danceability.
The track is the first taste we've gotten from Paradis' upcoming EP, which will be released later this year. It's a perfect example of the kind of music that has made him so popular: dreamy vocals over an upbeat beat and trance-like synth sounds.
This song has all of the elements that make up good future bass music: crisp beats and synths that are layered over each other in such a way that they create an almost trance-like effect on listeners. But what really sets this song apart is its vocals–they're smooth as silk and have a mesmerizing quality about them that makes listeners want to listen again and again.
Developed for the sonic listener who is ready to take their listening to the next level.
If this song isn't enough to get your feet moving and your head bobbing, then maybe nothing will! But if you're looking for something new and different from what everyone else is playing right now on their Spotify playlists, then check out Joey Paradis' website or follow him on Spotify!
---
7) OCCURRENCE – Fudge
Electro-pop and electronic music are two genres that have exploded in popularity over the past few years. But what if you want something a little more experimental? Something edgy? Something that's not just another dance track with a catchy beat and catchy lyrics?
There are so many artists out there who are doing their own thing and making music that's unlike anything else out there–and that's exactly what makes them so special. OCCURRENCE is one such band, and their song "Fudge" is a perfect example of why they deserve all the attention they're getting.
It's hard to pin down exactly where this sound comes from–maybe it's all those influences, or maybe it's just because OCCURRENCE is so unique–but one thing is certain: this song will get stuck in your head and stay there all day long!
The whole thing sounds like something from a sexy film noir: dark, moody, and edgy. If you're looking for something new from an independent artist who's doing something different than most other artists out there today then check out OCCURRENCE!
If you're looking for something new and exciting in your life (and who isn't?), check out OCCURRENCE on Spotify or visit her website for more information about upcoming releases!
---
8) SYDNE STRAUSS – RUN
Sydne Strauss is an independent artist from Los Angeles, California. Her single "Run" is a great example of the kind of music that she makes: super catchy alternative pop with rock undertones and a danceable rhythm.
Sydne says about the song: "This song is one of the only songs that I can truly relate to. I usually do not like to open up about myself in my music but I took the brave step to do so. This year I have been through a lot but I have also accomplished so much and have gained a new mindset of stopping at nothing until I succeed. This song is also about my transformation as both an artist and as a person, the loneliness of leaving people behind so you can move forward, and simply being a top gun badass."
The ambient/electronic/rock/trap production behind it makes this song really versatile and unique. The switch to the second verse is also very well thought out. In general, this song may not be what you usually hear in the pop genre, but it's still a great listen in numerous situations.
it's going to be something you can dance to! And if that wasn't enough, Sydne's vocals are so smooth and soothing that they'll have you singing along within seconds.
If you're looking for some good music from an artist who lives in LA and has put out some great singles so far, check out Sydne Strauss on Spotify or visit her website!
---
About Author