The Week's Best New Contemporary Pop Music Playlist from Indie Artists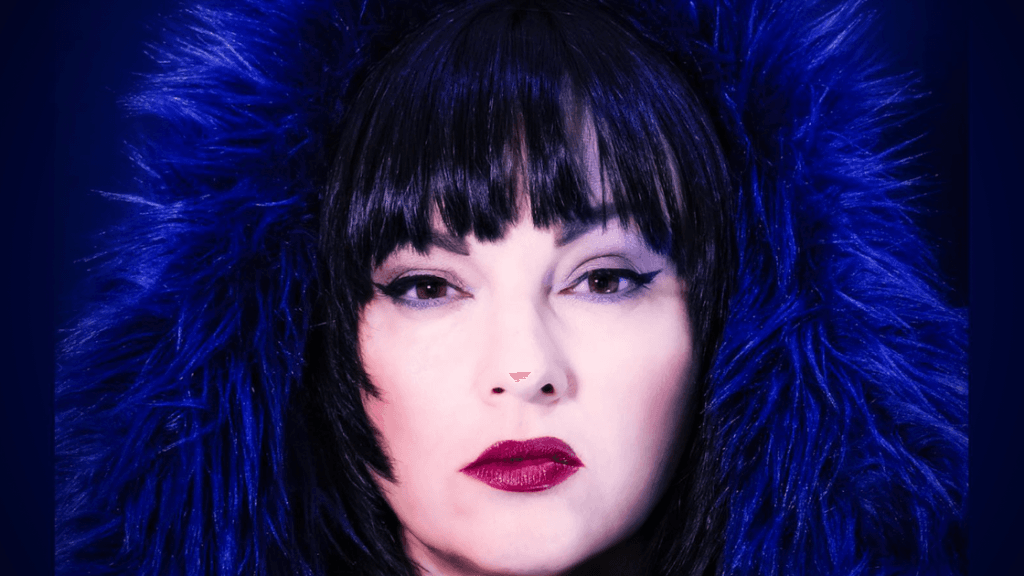 Playlists have gained in popularity these past few years. They are a great way to discover new music that is relevant to your tastes.
The main question is: Which music website offers the best and most diverse selection of new songs each week? Looking for contemporary popular music, look no further than PopHits.News.
Here, you'll find indie musicians from around the world who release their new music recently and are featured in our music news portal weekly.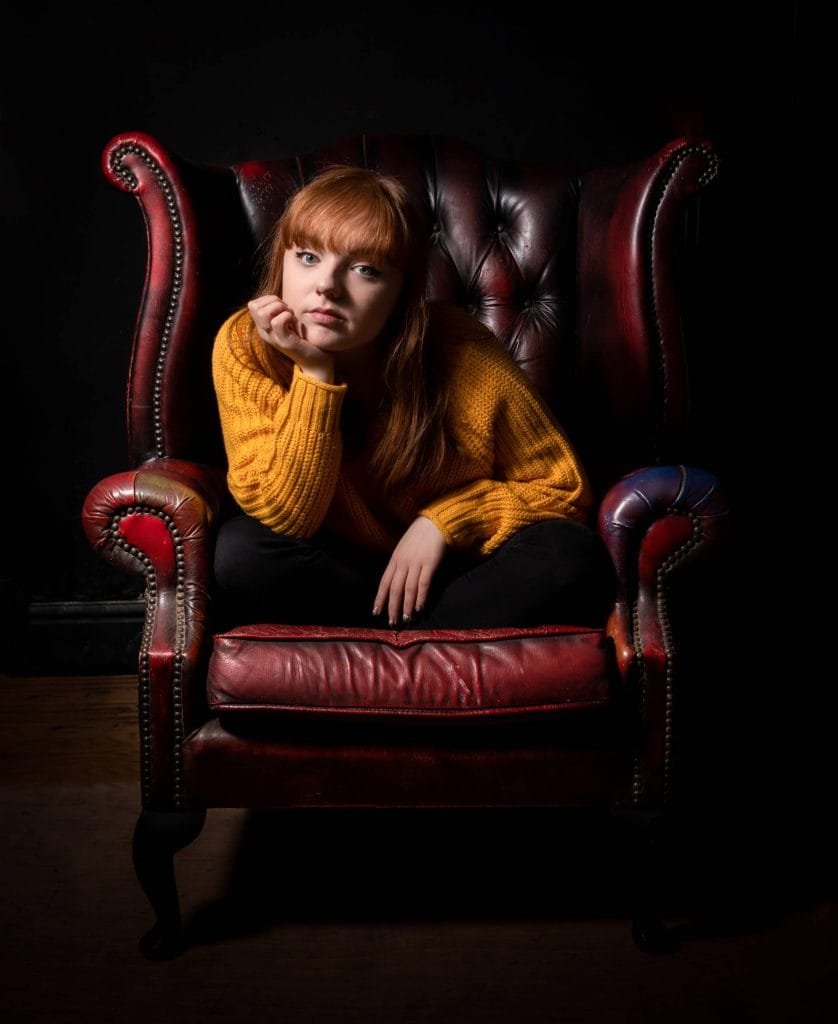 The songs are hand-picked by PopHits.Co producers and members, meaning you can rest assured the music will be some of the best on the internet. In other words, you won't be disappointed.
Indie artists may not be the first you think of when you talk about pop music, but that's because so much focus is on the mainstream.
The truth of the matter is, many up-and-coming musicians are using their own labels, digital download sites and indie distribution networks to fine-tune and release material outside of the major label industrial complex.
Let's give them the attention they deserve! You can listen to our full playlist which contains the artists' music, and know more about the artists by scrolling down the page.
1) SHARL – Darker Than Midnight
The Australian-based artist, Sharl, creates music that is a blend of pop and electronic. Her single, Darker Than Midnight, is an example of her artistic style.
In a world that has become saturated with pop music, it's refreshing to find an artist who explores different ways to create sound. Sharl's approach is interesting because she uses traditional instruments in her songs and combines them with synths and beats from electronic music. The result is something that feels familiar yet new—like you've heard it before but never quite like this.
One of Sharl's most recent singles, "Darker Than Midnight," was released about a month ago and features Daniel Bohen, who is also its producer. This particular song is a representation of a state of mind, Darker Than Midnight touches on darker issues than Sharl had previously explored.
There are times when it becomes harder to see what lies ahead, but you must continue to try. A dialogue form is used in this song to showcase emotions, thoughts, and possibilities, and from that, light is sought among all the darkness.
The lyrics are emotional and raw; they speak from the heart and make you feel as if you're listening to a conversation between people who are falling in love. Give it a try, check it out, visit her website and follow her on Spotify.
---
2) ZØIE X – Hate Me 2
ZØIE X is a hyper-pop artist from Nashville, Tennessee. She makes dark-pop and alternative music, which producers from PopHits.Co has described it as a mix of "the sound of a dystopian future and the feel-good feeling of your favourite movie soundtrack". It's about self-hate, but we loved it!
Her single HATE ME 2 is just one example of her work—it's an upbeat song with a very catchy chorus that's reminiscent of the 2000s, but with a modern twist. The music concept of HATE ME 2 is also beautifully innovative and has a futuristic vibe that really works well with the song itself.
ZØIE X has been writing music for some years, and she's put out several singles and tracks, including one of her latest releases, Too Late.
If you're looking for something modern to add to your playlist or just want to check out what this artist has to offer in general, definitely give her a listen—you won't be disappointed! Visit her Facebook and follow her on Spotify.
---
3) XOE-B – Valentine (You Can't Have Me)
Valentine (You Can't Have Me) by XOE-B is a perfect example of commercial pop music. It sounds like something you would hear on the radio, but with a more indie vibe, it means creative freedom. The song has a classic dance sound and features female vocals that will make you want to get up and move your body.
The song is about society's rules that according to XOE-B must be broken, it's about getting tired of cultural dictatorship. It has elements of EDM in it and a classic dance sound that makes it great for parties or just listening with friends. The lyrics are simple and easy to understand, which makes them perfect for those who aren't interested in reading complicated lyrics.
XOE-B is an artist based in Worthing, England who has been making music for some years. So there is a cultural blend and a 90s nostalgic feeling. Her voice is powerful and emotive—it makes you feel like they're singing directly to you.
If you're looking for some new music to listen to this Valentine's Day season, but breaking the rules, look no further than XOE-B! Check it out, visit the artist's website and follow on Spotify.
---
4) MARY IN THE MIRROR – Pain
I discovered MARY IN THE MIRROR'S single "Pain" last month when it was released on Spotify, and what I love most about her music is that it's so different from anything else I've heard lately.
It reminds me a lot of the alternative pop/trap vibe that was so popular in the early 2010s, but with a twist: her voice is electric and super edgy, and everything she does is super dark-pop.
I'll be honest—when I first heard her single, I wasn't sure how much I liked it. It definitely took some getting used to! But then again, that seems to be a trend in the UK pop music scene. The artists there are all really experimental and creative; they don't play by any rules except their own (which makes them super cool).
Anyway, if you're looking for something new and exciting to include in your playlist, check out MARY IN THE MIRROR! Check it out, visit the artist's website and follow on Spotify.
---
5) BENEDICTA SYRAN – Let Me Be
BENEDICTA SYRAN is a soul rock singer-songwriter hailing from London, United Kingdom. She's been on the scene for a long time, but has only released two singles on music streaming services so far—and yet each one has been a hit, even though the second song is a re-imagining of the first!
Syran's most recent single, "Let Me Be," is an easy-listening tune with an uplifting message about loving yourself. It's got a retro soul/big band sound that reminds me of old Motown hits, but it's also got plenty of pop appeal. The song will make you want to sing along and dance at the same time!
I'm expecting big things from this artist because she seems like the kind of person who knows how to write songs people want to hear—and she's got so much talent! The backing vocals are simply amazing and is super emotional, like a proper gospel back choir.
If you're looking for some music that will help you relax after a long day at work or school, this is the perfect song for you! Check it out, visit the artist's website and follow on Spotify.

---
6) EMMA KELLY – Life Vs The Internet
I recently discovered the EP Life Vs The Internet by EMMA KELLY. As a pop music aficionado, I was thrilled to find an artist who has created a 3-track EP with such catchy, commercial pop songs.
The first track, "Under Pressure", is a fun song about life's ups and downs that you can't help but sing along to. It's got easy listening EDM elements with great electronic pop influences.
Our favourite track is "Loving You", this one is more introspective than the first track. It's about relationships that don't work out and how it can feel like you're getting rejected over and over again.
The third track, "Sad In The Summer", is also about relationships—I hope this time ones that do work out, as "no one wants to feel sad in the summer"! It's got an upbeat tempo and lyrics that are sure to make you smile as they encourage people in relationships not to take each other for granted.
If you're looking for something fun and danceable to listen to on Spotify or SoundCloud, check out Life Vs The Internet by Emma Kelly! Visit her Facebook and follow her on Spotify.
---
7) ROGUE FX – Don't Talk To Strangers
When I discovered a single called "Don't Talk To Strangers" by a local artist named Rogue FX, I was hooked. It's got a retro vibe and electro-pop feel, but it's also got a driving beat and some cool synth sounds that make me think of 80s-style electronics.
According to the artist, this is a classic 80s story of a rich girl who leaves her wealthy family life to be independent in the city, working various jobs in order to get by. Don't Talk To Strangers is her mantra for being streetwise and looking after herself.
Well, I think the content is great, but it's not just the lyrics that make this song so good: it's also the way that Rogue FX sings them. He has a clear voice, and he uses it to convey emotion in every line. It really helps bring this track home for me as something special and unique in today's retro pop musical landscape.
If you like what you hear from "Don't Talk To Strangers" and enjoy a good retro electro-pop, then check it out, visit Rogue FX's BandCamp and follow him on Spotify.
---
8) BALACIAGA – 2am (Come And See Me)
BALACIAGA is a pop singer-songwriter from the United States and her single, 2am (Come And See Me), is a great example of how independent artists can make it big in today's music industry.
Balaciaga has been creating music for some years, and she just released her last single which is a cover inspired by PartyNextDoor's "Come and See Me" and SZA's 2 AM. Her version is an acoustic R&B track with amazing female vocals and contemporary pop influences.
According to the lyrics, the song is about a woman who finds herself falling for someone and wants to be open about how she feels about the person, inviting him to come to see her as well as letting him know how she feels. This is something that many people can relate to! Give a try to Twisted, this track is simply amazing and sexy.
This song is very relaxing and easy to listen to – it's perfect for winding down after a long day at work or school. Check it out, visit the artist's BandCamp and follow on Spotify.
---
9) CHARLOTTE GRAYSON – Mug
CHARLOTTE GRAYSON, a British singer-songwriter from Hartlepool, has been on my radar for a while now. Her single "Mug" is an anthem of positivity that you can't help but want to dance to. It's an 80's-influenced pop rock track with super catchy guitar riffs and an infectious chorus that will get stuck in your head for days.
The song is about how it's okay to be different, which is something I can definitely relate to. The lyrics are uplifting and inspiring—I find them especially comforting when I'm feeling down or like I'm not good enough. It's nice to have a song that reminds me that everyone has their own unique voice and that we shouldn't care about what people think.
Charlotte Grayston is a singer-songwriter from North East of England who has been making music for some years. She released her debut single "Novels" in 2018 and it immediately caught my attention with its combination of 80s vibes and acoustic pop sound.
If you like indie pop music that isn't too loud or aggressive but still has some grit, check out Charlotte Grayson's website and follow her on Spotify.
---
10) ONE ROOM SCHOOLHOUSE – Crooked Again
One Room Schoolhouse is a bedroom pop artist from the United States. He's been playing the guitar and writing music for some time but released only two singles so far. His new single, "Crooked Again", is a perfect example of his dreamy lo-fi style.
He's not afraid to use some 80s vibes in his work either—he's not just stuck in the past! The song has a synth-wave feel to it (kind of like the Stranger Things soundtrack), but he also adds some dreamy vocals that give it an indie-pop sound as well.
His voice is gentle yet strong enough to carry each note without sounding weak or whiny. And while the lyrics are introspective, I think that they could be applied to any situation about feelings, they feel universal nonetheless because they're delivered in a simple way.
If you're looking for something relaxing and mellow with some new wave vibes, this song will be right up your alley. Check out One Room Schoolhouse and follow him on Spotify and visit his TikTok to stay updated on other releases!
---
About Author