Top Music Discoveries: Awesome Indie Music Playlist Featuring 10 New Releases
Whether you're looking for new music or finding unique playlists, nothing beats discovering some cool releases by independent artists. For this reason, we've put together an ample selection. But this isn't any ordinary playlist!
Today, we want to share with you an awesome playlist featuring 10 fantastic new releases in the form of pop music. Music to listen to and relax, music to dance to, music for romantic moments and music for parties.
Even though these songs were released individually over the past couple of months you might have missed them. The reason why we want to present these songs to you today is because of their awesome quality and great entertainment value.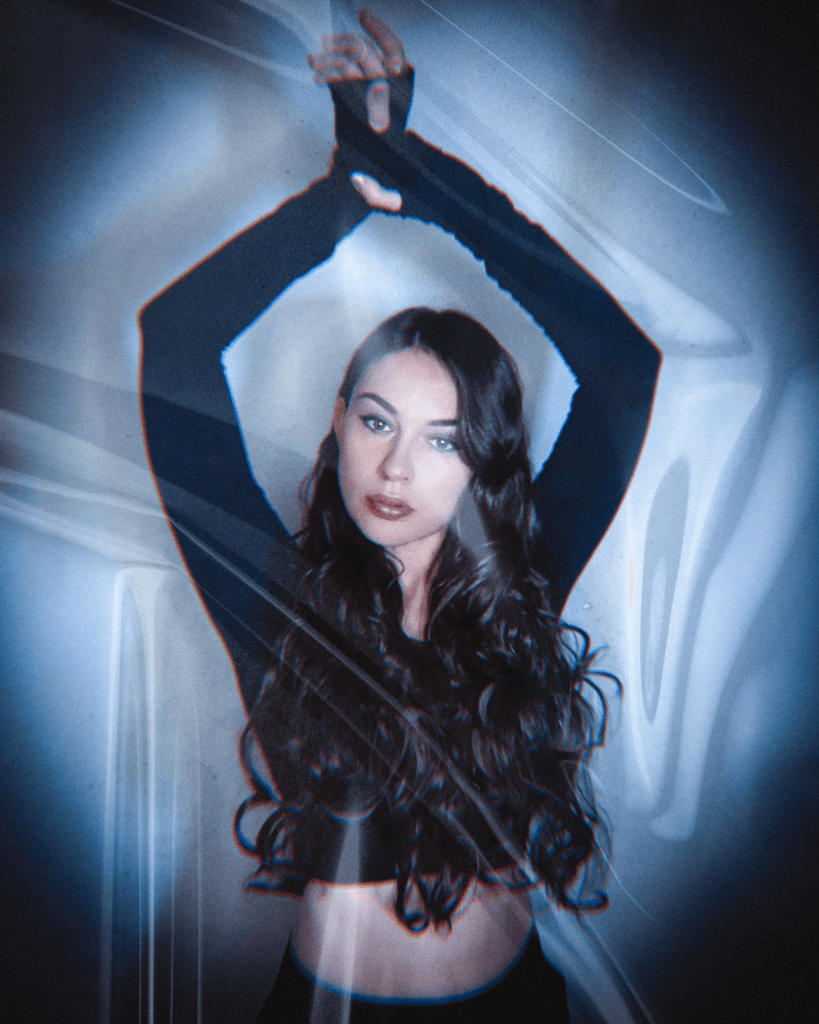 We can guarantee that this is a great collection of music with indie artists' work that is worth your attention, including tracks from consolidated pop musicians and super fresh ones as well.
For those asking why listening to playlists? Have you ever wanted to keep up with the latest music through carefully curated recommendations? This is our job here, so if your answer is yes, you're in luck. We've done the work for you.
Our music news portals worked hard the whole week and compiled an awesome bunch of new indie music that'll help you discover contemporary artists or expose you to some new material.
So, for anyone who likes fresh pop pieces of music, danceable and light sounds of indie pop tunes, consider these newly released songs. We always make sure the indie pop albums and singles are those released relatively recently, so don't worry about them being oldies.
Now listen and include in your playlist the best quality tracks, deciding for yourself. You can listen to our full playlist containing the artists' music, and learn more about the artists by scrolling down the page.
---
1) MIA DELAMAR – Cool
A lot of artists are putting out new music this month, but Mia Delamar's new single Cool is the one you need to listen to. It's got a pop-R&B vibe, with soul beats and a cinematic atmosphere that make it perfect for an easy listening experience, romantic occasion or dancing.
It's nostalgic without being cloying, and it'll make you think of love songs from years past. If you like contemporary pop music that doesn't sound like everything else on the radio these days, then this song is definitely worth checking out.
Mia Delamar is an independent artist who makes music that sounds like it belongs on the soundtrack to your favourite 2000s movies. We just loved it all and the music video is just incredible, where she also showcases her dancing abilities. Perfect!
She's based in Atlanta, GA—but her sound isn't limited to any one geographic region. Her fans come from all over the world and appreciate her work for its ability to transcend genre boundaries and appeal to people who don't usually listen to this kind of music as well.
If you're interested in hearing more from Mia Delamar, check it out, watch the music video, visit the artist's website and follow her on Spotify.
---
2) EMERALD PARK – Little Things
EMERALD PARK is a Swedish indie pop band that has been making waves in the indie scene since 2004. Their new single, "Little Things," shows off their signature sound: indie pop with a hint of rock and a touch of synth.
The song starts out with an upbeat keyboard melody, which then transitions into soft drums and an emotional guitar. The lyrics are about how small things can mean so much to us—and how often we take them for granted.
The vocals are clear and strong, but also warm and inviting. The harmony between a higher and deeper voice is perfect to create this melancholic – and a bit dark pop – ambience, besides the love song theme.
The song builds until it reaches its climax at 1:50 when the beat drops out momentarily while the lead singer's vocals become more evident than instrumentation. And then just as quickly as you get comfortable with the short silence bit, the beat comes back in full force!
This is one of my favourite parts of this song because it really showcases what EMERALD PARK does best: create songs that are both emotionally powerful but also fun to listen to! Check it out, visit the artist's BandCamp and follow on Spotify.
---
3) ANTHONY BENJAMIN – Christmas Time Again
In the spirit of the holidays, we're looking at a new single from singer-songwriter Anthony Benjamin. The track, "Christmas Time Again," is an easy-listening tune that will get you in the mood for Christmas.
"Christmas Time Again" is an upbeat song about getting back into the holiday spirit after a long year. It's easy to imagine dancing around your apartment or throwing a party with your friends while listening to this song on repeat. The lyrics are simple and relatable: "Oh yeah, it's Christmas time again!"
Anthony Benjamin is a UK-based singer-songwriter who has been making music since 2020. His work, generally, has been compared to Owl City's music by producers of PopHits.Co. We are sure he has a lot of potentials, "All For You" is a good example of what Benjamin came for.
If you're looking for some holiday cheer in your playlist, check out Anthony Benjamin's "Christmas Time Again." You'll feel like you've entered a winter wonderland! Check it out, visit the artist's website and follow on Spotify. Enjoy our special Playlist for Christmas Songs 2022, which contains the artist's music too.
---
4) JOSHUA MARTIN – High Go Down
If you're a fan of nostalgic pop music, you're going to love this new single from Joshua Martin. High Go Down is an upbeat, feel-good song that doesn't shy away from its synth roots. The song's got the kind of dreamy 80s vibes that make you want to put on your best leather jacket and dance around in it like nobody's watching—and that's exactly what Joshua should do in the music video.
It's no surprise then that when I came across Joshua Martin's "High Go Down," it immediately grabbed my attention. The song is full of great energy—it feels like an anthem to the power of self-expression, with lyrics about love and jealousy. It also has a super catchy chorus that will get stuck in your head for days.
The best part about this song is its 80s-style synth sounds and dance beat. The mix of electronic pop with rock makes it feel modern without losing its retro roots. It feels like an original song that has been around forever; one that could have been released back in the 80s or even earlier but still sounds fresh today!
If you're looking for something to get your blood pumping or just want to jam out while driving down the highway, "High Go Down" should definitely be on your playlist! Check it out, visit the artist's YouTube and follow on Spotify.
---
5) AMY JAIME – Secret
AMY JAIME's new single "Secret" is a breath of fresh air in the indie pop R&B scene. With her silky vocals and catchy hooks, this artist is sure to catch your attention and keep it from start to finish.
In fact, I'd venture to say that "Secret" is one of the easiest listening songs I've heard all the week—it's just so easy to get lost in its mellow rhythm and feel-good vibes. The vocal effects on this track is equally as blissful. It's impossible not to fall in love with her!
The song itself has a very commercial sound—it could easily fit into any pop playlist today without sticking out like a sore thumb. But don't worry if you're not a fan of mainstream music—this track still has enough uniqueness to make it stand out from other artists' singles.
Another thing that makes this song so appealing is how relatable it is; AMY JAIME sings about things we've all felt before: heartbreak, loneliness, and uncertainty about relationships… these are all feelings that most people can relate to.
If you're an R&B lover, and are looking for something new but not too far outside your comfort zone, AMY JAIME's "Secret" is the perfect fit. Check it out, visit the artist's website and follow on Spotify.

---
6) MARKUS MURPHY – Castle Made For Two
Markus Murphy is a dram-pop singer-songwriter from Montreal, Canada. He is part of the Canadian rock-pop and acid-jazz scene, which has produced many other tracks with the same genre-fusion vibe. He has released a new single called Castle Made For Two, which is an anthemic and euphoric pop banger with an indie feel, his music has a Radiohead approach.
The song starts off with a guitar dreamy mellow vibe, similar to that of psychedelic rock and soft rock. But then it turns into a pop banger, with a very catchy chorus that makes you want to sing along with it.
The song has a retro guitar sound that makes it sound like something from the 70s or 80s, but also contains elements of modern pop music. It's very interesting how he combines these two worlds together; it creates something entirely new and original.
If you haven't heard this yet, I highly recommend checking it out! You can visit his SoundCloud where he has everything available to his fans. And if you're interested in following Markus Murphy on social media platforms such as Spotify, then check out his profile now.
---
7) IRYS – Borderline
IRYS is a female pop artist from Berlin, Germany. She is known for her electronic pop sound, with a hint of trip-hop and dreamy vibes, as well as her amazing dark-pop beats. All of her songs are in English and she has a very European sound to her music.
Her single "Borderline" is an amazing track that showcases Irys' ability to create catchy melodies and moving lyrics. The song's production is very dark and edgy but still maintains a very poppy feel. It's perfect for anyone who loves alternative pop music with an ethereal female lead singer voice!
If you're looking for something new to listen to or just want something that's different from what you're used to hearing on the radio, then check out this artist! She has many songs on Spotify available for you.
You should also visit her YouTube where there are links to all of her social media accounts so you can follow them if you like what they have been putting out lately!
---
8) ITSENJ (THE DAPPA DUO) – Doctor
ITSENJ (THE DAPPA DUO) is a new American indie pop duo that has been making waves on the US pop scene. Their single, "Doctor," is a catchy tune that combines the best of commercial pop and afrobeat. The song uses autotune, but in a way that doesn't feel too heavy-handed or overproduced.
It's easy to see why this song has been getting so much attention: it's super catchy, danceable, and easy to listen to on repeat. The vocals are also really good—the male singer has a pleasant voice that you can listen to all day long without getting tired of it.
The song starts off with spatial electronic effects and builds up into a dance track full of funky synths and percussion. This is definitely not your typical pop music; there are lots of world music elements here that give it an edge over other tracks in the same genre.
In addition to being catchy, "Doctor" also has a lot going on musically—you'll hear everything from Afrobeat rhythms to Jamaican dancehall beats throughout this track!
We could listen to this song all day long—and we bet you'll be singing along with the chorus within seconds of pressing play! Check it out, visit the artist's website and follow on Spotify. Also, try out our Playlist Afrobeat Music 2022, which contains the artist's music too.
---
9) LIPFORD – Back To You
The Italian singer-songwriter LIPFORD's new single "Back To You" is a combination of contemporary pop and folk-pop. It's a love song, with a relaxing acoustic sound that makes it perfect for a summer afternoon relaxing moment or romantic occasion.
The song's lyrics are about being in love and finally meeting the person you love in a secret place – a youth thing. It's written in the first person, which makes it even more personal and relatable. The chorus is catchy and easy to sing along to: "…Promising each other our love". It's pure emotions!
LIPFORD has been making music for some years, but this single is his first release in 2022. We can say that this one is a dreamy, acoustic melody that has a lovely, relaxing sound to it. It features the soft, soothing voice of singer-songwriter LIPFORD and was written and produced by him as well.
You can hear the influence of current pop music, similar to artists like Ed Sheeran and Harry Styles in this single—the music fits comfortably into the indie pop scene in Europe—but at the same time there's an originality in LIPFORD's work that sets it apart from the mainstream ones.
If you're looking for something fresh and new, then this artist is definitely one to check out! Check it out, visit the artist's website and follow on Spotify.
---
10) 5ON5 – May I Ask
May I Ask by 5ON5 is a dreamy, alternative pop song with commercial appeal. The track is reminiscent of the sweet sounds of modern-day indie acts like Halsey and Banks, but with an electronic twist that sets it apart from its peers.
The single begins with soft drums and a guitar melody, and then quickly transitions into an upbeat synth riff. The vocals are light and airy, with occasional harmonies that add depth to the soundscape.
There's a strong emphasis on the lyrics in this song—the message is clear: "Could you please help me to escape the cave I am in and that I am?"
The song has an overall ethereal feel due to its dreamy instrumentation, but it also has some serious dance vibes thanks to its upbeat tempo and catchy chorus. It's not hard to imagine this song being remixed and played in clubs across the country—it would be perfect for those summer nights when you just want to dance around your bedroom while blasting tunes from your laptop speakers!
You will find here features such as rap, vocal dance, bedroom pop and amazing R&B female vocals. We loved every single beat of this track. Check it out, visit the artist's website and follow on Spotify.
---
About Author