Collie Wattz Knows How to Craft a Very Niche and Unique Sound in His Music
Collie Wattz is an independent electronic folk music artist based in Birmingham, Alabama. His EP Down South is a collection of five tracks that showcase his unique sound and are perfect for fans of alt-folk and country vibes.
We are going derect to the point! Collie Wattz 's latest release is an EP that starts off with the track "Old Man Down South" which has a lo-fi retro feel with its blues-style vocals and folktronica beats. The second track, "John Brown" has a more ambient sound with nice electronic drums and a low bassline that blends well with the male vocals to create an indie-folk vibe. This is a big mix of genres, as you already know.
Keep reading and discover more about the artist and his work. We would like to mention the third track as well, "Werewolf" which starts with a bass line and has some interesting guitar patterns that help keep things interesting while still maintaining a relaxed vibe.
It reminds country in the beginning but will surprise you with a kind of beat that is used on EDM and hip-hop productions too. It's a mix of genres which causes an interesting effect. You can listen to our full playlist below, which contains Wattz's music, and know more about the artist by scrolling down the page.
Described as Indie Folk-Electronic Swamp pop, Collie Wattz combines Indie Lofi with electronic elements. He is from Birmingham, Alabama. His comment states that he has good knowledge of EDM, but he is a fan of folk music.
"I can do anything from soft acoustic to full-blown EDM. Been writing songs since I was in the 3rd grade."

Collie Wattz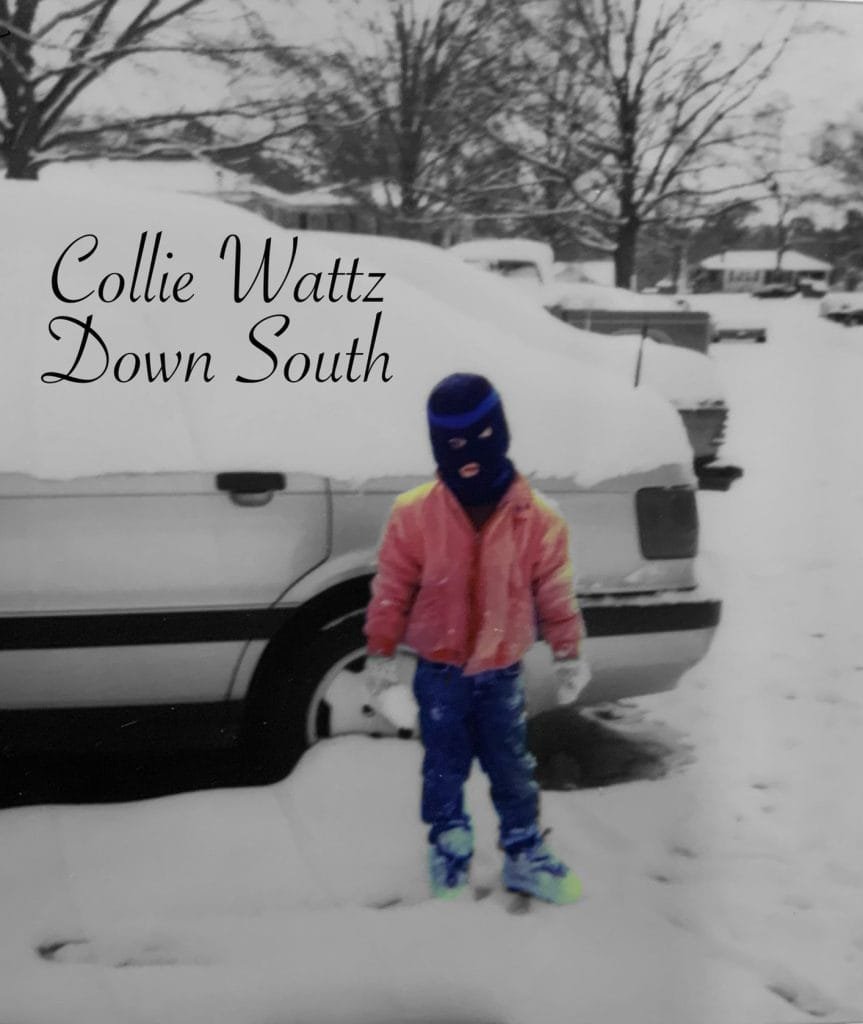 His childhood in Birmingham, Alabama, exposed him to a variety of musical influences, and he wanted to see the country. To escape the deep south, he dropped out of high school in his senior year and moved to Southern California. 
The artist later moved from California to Florida, and then back out west to Phoenix Arizona, before he discovered his way home after tiring of the bustle of big cities.
"Down South" is my first release title because that is where my journey began. Here is a small EP and collection of stories and tales that have shaped me into what I like to call "Collie Wattz".

Collie Wattz 
Collie Wattz does a great job of creating an EP that showcases his unique sound without becoming monotonous or boring for listeners seeking something new, but familiar at the same time. Check it out and follow the artist on Spotify.
---
About Author