'I'm In To The Fishnets,' Says Miley Cyrus Of Harry Styles: 'I'd Kiss Him Over Justin Bieber'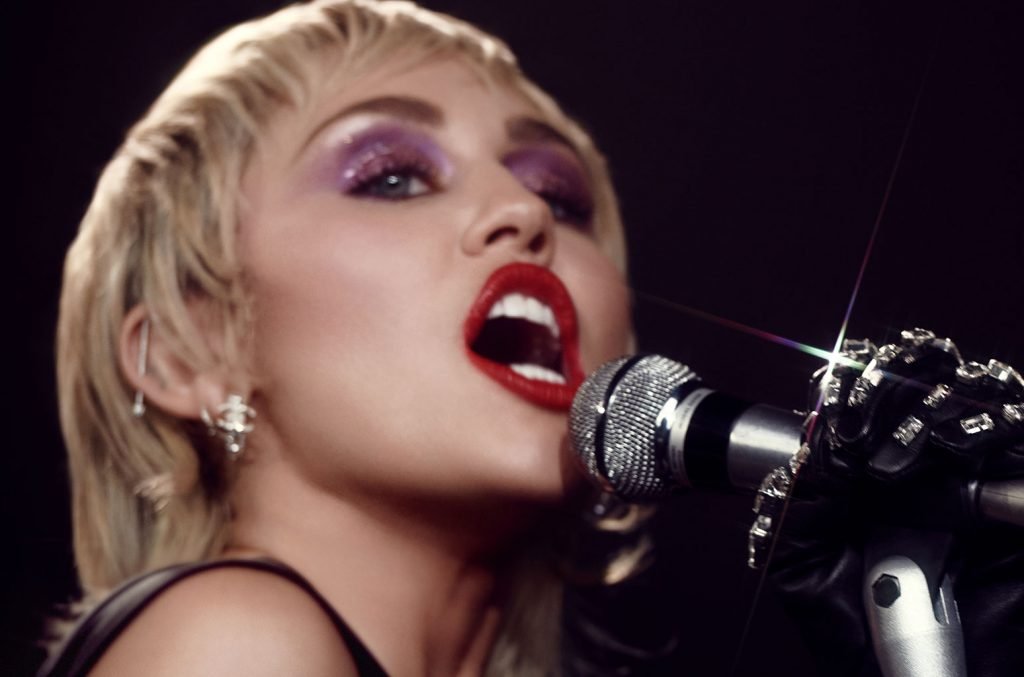 Miley Cyrus might not be planning to meet anyone under the mistletoe this year, but that doesn't stop her from thinking about it.
Even though the holidays are over, Miley Cyrus is still thinking about who she'd like to meet under the mistletoe.
Cyrus was asked about which celebrities she'd prefer to snooze in a "would you rather"-style interview with the UK's Heart Radio. The "Midnight Sky" singer was first asked to choose between Dua Lipa and Cardi B.
"Um, well I've kind of already kissed Dua," she said with a smirk. "Well, maybe Cardi. I like to do things that I've never done before, something new, so I'd kiss Cardi."
Justin Bieber and Harry Styles were also mentioned as heartthrobs. Cyrus had no hesitations about them either.
"Harry, that's easy. "Justin Bieber, I've known way too long and it's like family," she said. Cyrus went on to explain that Styles' fashion journey as of late has been really appealing to her. "He's looking really good," she said. "I'm into the fishnets. And we have very similar tastes. I think sharing a closet, sharing a life together, it just makes sense."
Styles made headlines when he became the first-ever solo male cover star of Vogue, wearing a dress on the magazine's most-wanted cover.
The photoshoot drew criticism from conservative commentator Candace Owens, who said Styles' photoshoot demonstrated "the steady feminization of our men," while calling for "manly men to return." A number of celebrities were quick to defend Styles, who himself stated that "to not wear [something] because it's women's clothing, you shut out a whole world of great clothes."
Check out a clip of Cyrus's video interview with Heart Radio below.
About Author