Energetic Pop Music Spotlight: 10 New Indie Artists To Check Out And Supercharge Your Day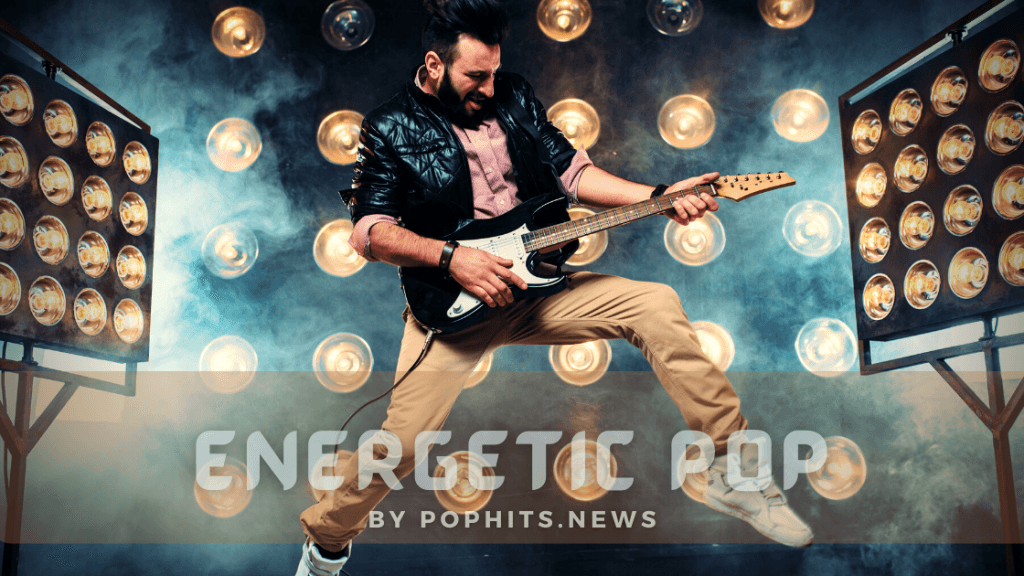 Do you know what music does? It pumps you up, inspires you, and helps you get stuff done. It also drives up your focus and makes you feel like you can accomplish anything. That's why we brought this playlist for you. Let's dive into the pop world!
People can be surprised to hear some great upbeat tunes that they would love, assuming they'd be into pop music but not exploring it the right way. You may have heard of some of these artists, but a lot of indie pop and EDM artists are out there, just waiting to be discovered.
If you're still rocking the same old MTV Top 40, then it's time to add some fresh new songs to your rhythm. To avoid being dictated to by big corporations about what music you should listen to, create your own playlists. That's the secret!
The music industry is changing. In the early years of the 20th century, a handful of artists controlled the market. The first record was released in 1877, and by 1908 only 200 records were available. Today the industry is flooded with new artists.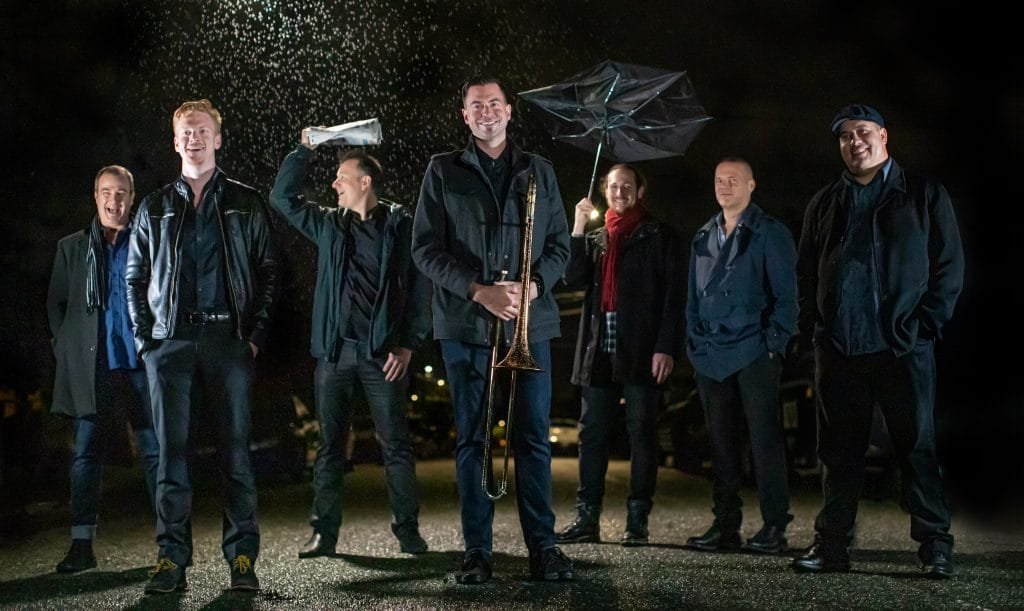 This change brought attention to independent music when Taylor Swift released her album on Spotify in 2014 and she claimed that this new way to release music is "an important step forward for songwriters". This claim was proven in 2015 as Apple Music reported that independent artists generate more revenue than major record labels.
Can you see? You are your own music curator now! If you're looking for some new tunes to raise your spirit and put you in a better mood, then listen up. We've got 10 indie pop musicians for your listening pleasure.
You can listen to our full playlist which contains the artists' music, and know more about the artists by scrolling down the page.
---
1) OZZ GOLD – When I'm With You
OZZ GOLD is an artist out of Las Vegas, Nevada. His single, When I'm With You, is a dreamy synth-pop track that has been getting some serious love from the EDM crowd. It's super catchy and the chorus really gets your feet moving.
The song is definitely in the same vein as other pop hits we've heard in recent years: tropical house, and dance music with male vocals.
But OZZ GOLD does it better than most—the production and instrumentation are top-notch and the vocals are really well done. This is an anthem for anyone who loves catchy music with a great beat and some added soul to it! Check it out, visit his website and follow him on Spotify.
---
2) DAN PYE – Funny Way Of Dying Kid
DAN PYE is a singer-songwriter from the United Kingdom, and he deserves some attention from fans of bedroom pop. His single "Funny Way of Dying Kid" is a dreamy, lo-fi masterpiece.
The song is guitar-washed out and dream-pop with a shoegaze style, making it perfect for any mood or activity. It's got an ethereal feel that will leave you feeling uplifted and inspired.
The song is about a situation gone wrong, but it's not about the drama and heartbreak—it's about how to get over it, so you can move on to something better. The chorus is anthemic and euphoric, so it'll get stuck in your head as soon as you hear it.
If you want to cool off from the heat or just relax after work, put this song on repeat today! Check it out, visit the artist's Facebook and follow on Spotify.
---
3) NICK LARIVIERE AND THE BEST LAID PLANS – Where We Go
This week, I had the pleasure of listening to NICK LARIVIERE AND THE BEST LAID PLANS' single "Where We Go," and I can't wait for you to hear it too.
If you're a fan of contemporary pop music but also Jazz and orchestral vibes, then this is one you don't want to miss out on! The single is full of classic power pop vibes with a modern twist—the kind of song that will be stuck in your head for days.
It's got everything: male vocals, soft rock influences, and a classic sound that makes it perfect for playing on repeat, dancing, feel the emotional uplifting melody.
If you love this track as much as I did (and trust me, you will), check out their website here! You can also follow the band on Spotify so you'll never miss an update or new release again!
---
4) RAYMOND REVEL – Nowhere Close To Famous
Raymond Revel's new single, "Nowhere Close to Famous," is a dreamy, synth-heavy pop tune that harks back to the early days of synthpop and new wave. The single evokes 80s vibes with its danceable beats and catchy vocals—and it's definitely something you'll want to check out.
The song was produced by Revel himself, having released about 50 songs made him experienced enough to explore creativity by mixing old-school pop with modernity, so he created an actual soundscape that is reminiscent of artists like Depeche Mode, Tears For Fears, and Erasure in its use of synthesizers and drum machines.
If you're looking for something fun, catchy, and easy to dance to—but also a little different than what you've heard before—this is the song for you! Check it out, visit the artist's website and follow on Spotify.
---
5) ALTA FALLS – The Space In Between
ALTA FALLS is a band from Brisbane, Australia that plays a style of pop music that I like to call "alt-rock". It's got a lot of synth and indie rock influences, with some '80s vibes thrown in.
They're really good at making dreamy, guitar-driven pop songs that are super catchy and will get stuck in your head.
The band's single "The Space In Between" is the perfect example of what they do best—it's got great vocals, an awesome chorus, and a guitar solo that'll make you want to throw your hands up in the air.
If you're looking for something relaxing and melodic that also has just enough edge and personality to keep it interesting, check out ALTA FALLS today, visit the artist's SoundCloud and follow on Spotify!

---
6) LUKX – Get Shit Done
LUKX is a pop act from Belgium, and their new single is a banger. It's called "Get Shit Done," and it's the perfect song to blast in your car on the way home on Friday afternoon.
It's got all of your favourite things: commercial pop influences like house and EDM, vocals that will make you want to dance, anthemic lyrics that'll get stuck in your head for days, European pop culture references (this one's set in the French Riviera), and super catchy melodies that'll have you humming along in no time.
This isn't just another indie song: it's an anthem for anyone who loves good music and wants to get up out of their seat and move!
If you're looking for some new tunes to listen to as we head into summer—or if you just want something fun and energetic—look no further than LUKX's new single. Check it out, visit the artist's Facebook and follow on Spotify.
---
7) FAITH LOUISE – Promise
FAITH LOUISE has been making waves in the UK with her new single, "Promise," released some weeks ago. She's a pop artist with a vocal dance vibe and deep house influences; we can say she's also an EDM artist—you can hear the anthemic beats and soaring vocals throughout her work.
Her sound is reminiscent of popular artists like Ariana Grande or Lady Gaga, but she has a unique style that sets her apart from the rest of the pack.
The song is about love: Faith Louise sings about being so in love with someone that she can't trust properly, it's about broken promises and broken hearts. It's an emotional ballad with a catchy melody and lyrics that will make you want to be in love.
FAITH LOUISE has been working hard over the past year or so to get her music out there, and it shows in her vocals on this track—they're polished and confident at the same time. This is definitely one you'll want to check out! Check it out, visit the artist's website and follow on Spotify.
---
8) BEN-J – The Reason
If you're a fan of Avant-garde, Electronic Pop, Synth Pop and Dark Pop, then you might be interested in this new single from Ben-J. The Reason is the latest track from the Swiss artist and it's a great way to get into his musical style.
Ben-J is known for his quirky music style that incorporates elements of European pop culture into his songs. He also has a strong message behind his music.
As part of the EP, to be released at the end of the year, the track speaks of rebirth, self-acceptance, and the unceasing urge to create.
If you're looking for an artist who will give you something interesting and different from what you're used to listening to, check out BEN-J's work! Visit the artist's website and follow on Spotify.
---
9) FOE – Why We Can't Have Nice Things
If you like your pop music to be a little bit cheeky, super catchy and super edgy, then you've come to the right place. Hello, fans of bedroom pop!
The single "Why We Can't Have Nice Things" by FOE is a great example of what we're talking about. It's got all the elements you want in a bedroom pop song: quirky lyrics, fun synth melodies, and some great beats to back it up. The song is a perfect mix of synth-pop and alternative, with a super attractive hook, and it's both super catchy and super edgy at the same time.
This track features nice lyrics delivered in a smooth, sugary voice. It's as if you took the catchiness of Carly Rae Jepsen and mixed it with the quirkiness of Grimes, but then made it even more catchy and edgy than either one of those artists could ever hope to be. Overall it's a very Night Club song, similar to Empathy Test, MGMT, and Depeche Mode.
The best part about Israeli-based artist FOE is that he's doing it all on his own—he writes his own music, produces everything himself and even self-promotes on social media! If you're looking for something super catchy, but also super edgy, check out FOE's latest single. Visit his BandCamp and follow him on Spotify!
---
10) GINA WILLIAMS – Touch Down
Vancouver-based pop singer Gina Williams is around with a new single, Touch Down, and it's a perfect addition to her already impressive catalogue.
Williams' sound is a mix of afrobeat and dancehall that combines modern pop production and energetic vocals. Her style is upbeat and cheerful but never fails to include the occasional emotional ballad.
On Touch Down, Williams shows off her range as she sings in both English and envisioning the summer season—a great way to reach out to audiences across Canada and around the world during the beach season.
If you're looking for something upbeat that will get you dancing while also giving you that holiday feeling, by an artist with a unique sound, check out Touch Down by Gina Williams! Visit her website and follow her on Spotify now!
---
About Author