Unleashing the Darker Side of Tropical Pop: Mandarina's Upcoming EP is a Must-Listen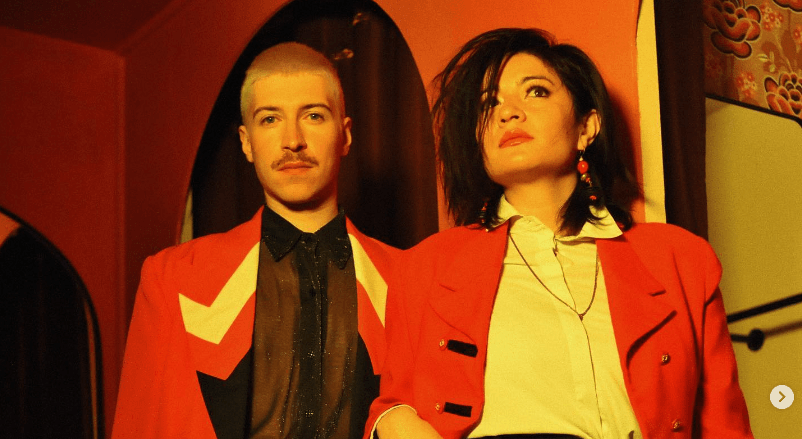 Mandarina is a musical duo comprised of Paola, a Colombian native with a background in theatre, and Michael, a French electronic music producer. The duo is making waves in the independent pop scene in France.
Mandarina unique blend of tropical pop, theatre, and drag culture has garnered their attention in the independent music scene, and their upcoming EP promises to be a new artistic journey for the duo.
Their new single, "Villa Adriana," is a tantalizing glimpse into this new journey. The track features Paola's captivating vocals, which are reminiscent of her background in theatre. Michael's electronic production skills are also on display, creating a perfect tropical pop soundscape that perfectly complements the song's dark undertones.
The duo's immersion in the world of drag and club culture is also evident in the track's infectious energy and undeniable groove.
You can listen to our full playlist which contains the artist's music, and know more about the artist by scrolling down the page.
---
What sets "Villa Adriana" apart from the typical tropical pop fare is its exploration of darker themes. The track's lyrics touch on issues of power dynamics and control, adding a layer of complexity to the already catchy tune. This willingness to push boundaries and challenge expectations is a hallmark of Mandarina's artistry, and it's clear that this upcoming EP will be no different.
As an independent artist duo, Mandarina has the freedom to explore their creativity in ways that might not be possible for mainstream artists. This is evident in the way they blend different genres and cultures in their music, creating a sound that is uniquely their own. Paola's background in theatre also adds a visual element to their performances, making their live shows a truly immersive experience.
It's exciting to explore the amazing portifolio they built throught the years, and see what the future holds for Mandarina.
With their upcoming EP released in autumn 2023, fans of the duo are sure to be in for a treat. "Villa Adriana" is a great introduction to their music for those who may not be familiar with them yet, and it's sure to leave listeners eagerly anticipating the full EP.
With their unique sound and boundary-pushing artistry, Mandarina is definitely an independent artist duo to keep an eye on. Check out their website, follow their Spotify artist profile, and like our playlist where you can find their music as well.
---

---

About Author