New Tunes Selection: Sifting Through The New Wave Of Pop Music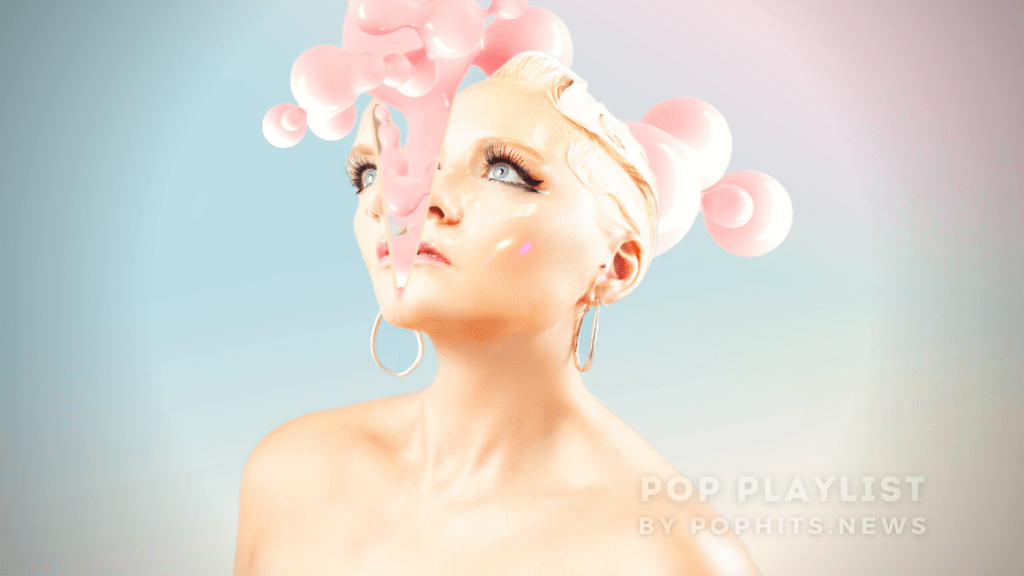 Pop music is undeniably driven by trends and fads, and who doesn't love a new song to listen to? To find a mix of some of the latest singles, I thought I would share a few tracks that I absolutely love right now. Enjoy!
Finding new music is like walking on a beach. Some days you find needed shells, while other times you're left with useless debris. But stay with us, you will not regret it.
I believe you're either hit or miss when it comes to finding new music from either mainstream or independent artists. But let's focus on the indie pop music drive now.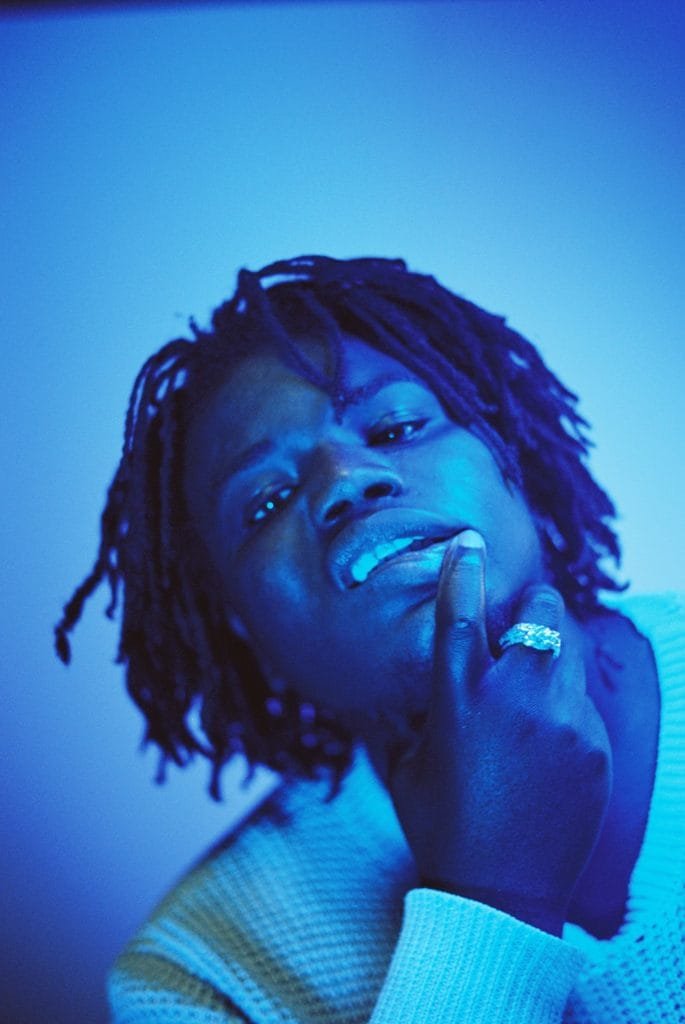 Whenever I hear the word pop, I think of bubblegum, synthesizers and artists that make up part of a large music machine. Then I hear about new pop songs released by independent artists and see that normally many people don't give them the level of attention they deserve. It's a hugely talented group of artists that we must include in our playlists and support their art forever.
These words – pop and independent – aren't used together often in the same sentence. For some reason, it sounds like this niche is not being explored as it should.
The question is: Can independent artists succeed in creating "good" pop music? I found the answer to this question by looking at a couple of playlists published by different sources during the last months.
You can listen to our full playlist which contains the artists' music, and know more about the artists by scrolling down the page.
---
1) INDUNA – All My Love
Pop music is a genre that has seen many changes over the years. Pop music's evolution has influenced many factors, including culture, technology and fashion.
The single "All My Love" by INDUNA is a perfect example of how pop music can be modernized to appeal to today's audience. This single is an Afrobeat track with elements of commercial pop, dance beats and amazing male and female vocals.
Seems like the song is for summertime, but also romantic, telling a story about the singer's love for someone who may not love him back. The lyrics are soft and melodic, but the chorus is powerful and passionate.
"All My Love" is an easy-listening song with catchy afrobeat and dance beats that will make you want to get out of your seat and dance along with it! It would be great for any party or event where you want something upbeat but not too loud. It's very well produced, a partnership with Rei and Mukuka.
If you're looking for some new pop music that's different and influenced by different cultures, for example, African, try out this single from INDUNA – I guarantee it won't disappoint! Check it out, visit the artist's website and follow on Spotify.
---
2) WILL HUTCHESON – Next To You
The synthwave pop artist, Will Hutcheson, recently released their new single "Next To You". The song is a perfect example of the type of music that is currently dominating the US pop scene.
The track starts off with a catchy synthesizer melody and then transitions into an upbeat rhythm section supported by a male vocalist who sings about what it feels like to be next to his lover.
The lyrics are romantic and sweet without being cheesy or sappy. They hit very melodic notes, making them easy to sing along with but also easy to relate to on an emotional level.
The production quality of this song is good. The instrumentation sounds crisp and clear throughout, with plenty of variation between sections so that each part stands out on its own merit rather than blending together.
Overall this song is great for people who enjoy pop music but don't want something too cheesy or overdone—or even if you just want something different from what's already out there at the moment! Check it out, visit the artist's portfolio and follow on Spotify.
---
3) JOBBALOON – The Invitation
JOBBALOON's The Invitation is a real treat, one that you should absolutely check out if you haven't already.
The 8-track album is eclectic and quirky, with plenty of variety in its sound. It ranges from the indie pop track "Baby Blue" to the psych-pop "Am".
The Invitation is an album that will make you want to dance, cry, and reflect on your life. It's fast-paced and funky but also dreamy and deep. It's one of those albums that seems to be made specifically for your ears—it's so perfectly tailored to how you hear music that it feels like a personal gift from the artist.
Each track has its own unique vibe, but they all have one thing in common: they're all catchy as hell. I found myself singing along with JOBBALOON on many of these tracks, even though I'd never heard them before.
It's hard not to get lost in the world of The Invitation – it transports you to another place entirely. Not to mention that it is ready to get high and enjoy the trip.
For fans of alt-rock, lo-fi pop, bedroom pop, and psychedelic electronic music in general – this album is definitely worth checking out! Check out his portfolio, visit the artist's website and follow him on Spotify.
---
4) MARQELECTRONICA – Boy
You know how you're sitting in the office, and you think about all of the stuff you didn't get done yesterday? Then you think about all of the stuff you have to do today, and it makes you feel like crawling under your desk and hibernating until 2033?
Well, what if I told you there's a song out there that will make all of those problems go away? What if I said that this song was so good that it could save your day? Well guess what: I'm not just some crazy person on Twitter talking about how great MarqElectronica's new single "Boy" is. It really is THAT good.
MarqueElectronica is an up-and-coming artist from Newcastle upon Tyne who has been putting out music on streaming services since 2020. He's released seven singles and an album already and his latest single "Boy" was released last week. It is causing quite a stir in the UK indie pop scene right now.
The single starts off with a slow build; it builds in a progressive and enjoyable way into an anthemic chorus with strong male vocals and electric synths over a deep house beat. It's definitely something that would work well at a club or at a party.
It's got an upbeat tempo but also some deeper elements that make it exciting. Check it out, visit the artist's YouTube and follow on Spotify.
---
5) IHATEJON – Wake Up
IHATEJON's single, "Wake Up," is a dreamy, indie rock song with a nostalgic feel. It's got that lo-fi effect that sounds like it was recorded years ago, and the vocals have a smooth, ethereal quality to them. The guitar is dreamy and mellow and makes me want to curl up in my bed with a warm blanket and tea as I take in the sound.
It reminds me of an older band that I used to listen to called Fleetwood Mac—they also had this kind of sound. They're not exactly alike because Fleetwood Mac's music was more bluesy, but there are definitely similarities between the artist's and the bands' voices and styles.
The lyrics are really what makes this song special. They're really relatable and make you want to get up and do something new in your life or just go out there and live!
IHATEJON is an artist from Charlotte, North Carolina whose music is best described as indie pop—the kind of stuff you listen to while relaxing with your headphones on and include on your playlist for later. If this sounds like something you'd dig, check out his YouTube and follow him on Spotify!

---
6) MEGAFON – Not At All Worried
One of the most important things about being a music reviewer is being able to connect with the artists you're writing about. That's why I'm so excited to tell you guys about MEGAFON, an independent duo based in Copenhagen, Denmark. Their latest single, "Not At All Worried," is a dream pop song with electronic pop influences that will fill your soul with joy and happiness.
MEGAFON's music sounds like it came straight out of the European folk-pop scene, filled with euphoric vocals and edgy beats that make you want to dance, but slowly, or flying! It even gives me the sensation that the sound is coming from space.
Their latest single "Not At All Worried" is no different: It's an upbeat track about feeling good about yourself, even when life gets tough. It has an uplifting message that can be applied to just about any situation—whether it's dealing with family drama or trying not to cry during a relationship breaking up. The drop into her verses adds an extra layer of depth and emotion, making this track one of their best yet!
If you love dream-pop artists like Grimes or Lana Del Rey (or if you just love hearing female vocals), then this song is definitely for you! Check it out, visit the duo's website and follow them Spotify.
---
7) ENOKA – Do It All 4 Me
I'm a fan of ENOKA, and I'm sure you will be too! Her new single, Do It All 4 Me, is a catchy and moving anthem about how women are capable of doing anything for themselves and for those who need their help, but when they decide to say no, there is no back.
It is one of our favourite songs so far by this talented Swedish artist, whose melodious voice carries you through the entire song with ease. She has such a great ability to make you feel what she feels as she sings—it's like she wrote this song just for YOU.
ENOKA's music has been described as "alternative pop," but if you listen to it closely, it's really much more than that: there's hip-hop in there; R&B; even some Scandinavian-style pop on occasion. But at its core, ENOKA always brings it back to the classic sound of pop music: catchy beats and melodies that will stay in your head for days!
If you want something new to listen to this weekend, check out Do It All 4 Me from ENOKA on Spotify and visit her Facebook to find out more about her incredible career.
---
8) MICK J. CLARK – This Moment
Mick J. Clark is a singer-songwriter from Croydon, United Kingdom. He has released his latest single, "This Moment", which is a love song with a classic sound. The artist mentions that This Moment is a duet about saying goodbye, ending with the words I loved you so!
Mick J. Clark's music could be described as commercial pop that's contemporary, but also has a Latin pop influence. The mix of cultures makes it even better.
The song itself is an easy-listening track with a soft band sound and great male and female vocals, but it also has some classic sounds as well. It's perfect for those who like romantic music with danceable beats.
The UK indie retro pop scene is becoming increasingly popular in recent years and Mick J. Clark's new single will definitely help people discover more artists like him. His music, generally, is also attached to some social activities such as educational, directed to kids and teens.
He has been working hard on his projects for the last few months now and we hope he keeps doing what he does best: making great music! Check it out, visit the artist's website and follow on Spotify.
---
9) SASHA BONN – Omega
SASHA BONN is an independent artist from Miami, FL. He recently released his first single OMEGA. It's a dance track with 80s vibes and an electro-pop song style that makes you want to dance around your room.
The song starts with an intro that sounds like something from an 80's movie in a scene where it plays over a dark blue background with neon lights flashing. The retro style really plays with our imagination.
The lyrics are catchy without being overly cheesy, and the vocals are strong without being overpowering. This song is sure to be your new go-to jam when you're working out or just feeling stressed out and need something that'll get you pumped up—without making too much noise! Don't forget to include this one on your playlist.
The song ends with more of an EDM vibe than anything else as it builds up and then drops into some heavy bass before fading out again. Now it's your turn, Let's support the artist, check it out, visit the artist's website and follow on Spotify.
---
10) TILDA ALLIE – Say No
Indie artist Tilda Allie is a very unique artist. Her sound can be described as experimental, electronic pop, alternative pop, and even industrial. She's also known for her jazzy effects and lo-fi style. But despite all of these descriptors, I feel like none of them really capture the essence of what she does; it's hard to categorize her music into one genre or another because it truly defies classification.
I first heard Tilda Allie when I stumbled across an Instagram post about her song "Say No". It was unlike anything else I'd ever heard before: rhythmic but not too poppy, catchy but not too repetitive, with a soft-spoken word delivery that contrasted with the beats and synths in the background.
Allie draws inspiration from neo-sou, triphop and Jazz fused electronica, by the likes of James Blake, Four Tet, Solange, Jordan Rakei, Moses, Björk, Kae Tempest, Laura Misch, FKA Twigs, Biig Piig & Little Dragon.
The producers of PopHits.Co described her music as "a soundscape that transcends genres." And while "Say No" is certainly not traditional pop music, neither is it quite experimental or industrial—it's something else entirely. Think of FKA Twigs.
If you're looking for something different from what you hear on mainstream radio stations or streaming services (or even if you just want some new bangers), check out Tilda Allie's singles "Say No" and "BOI" as well as "TIMEFRAME". Visit her website and don't forget to follow her on Spotify.
---
About Author