Prominent And Rhythmic Pop Songs To Listen To When You're Searching For Fresh Music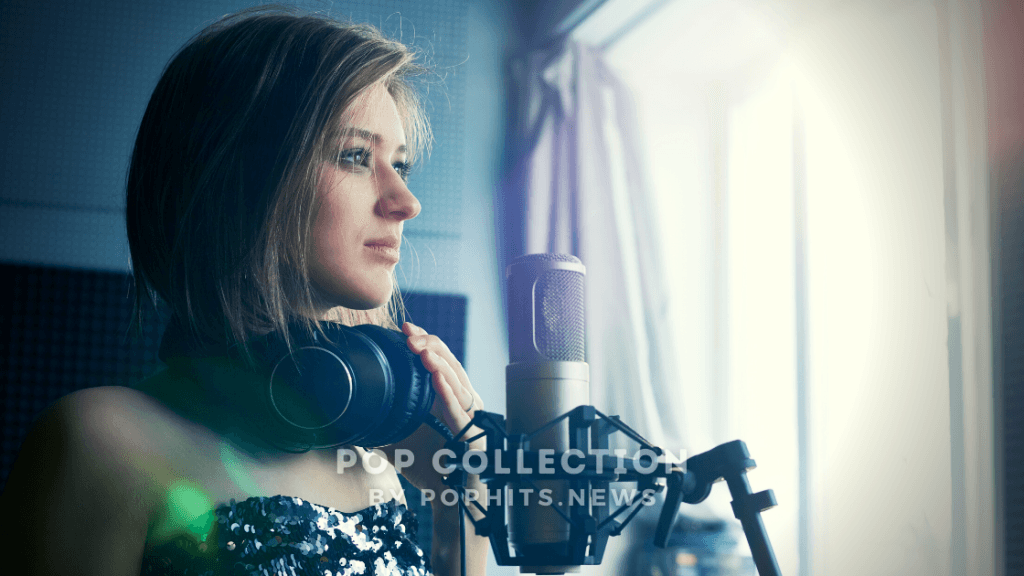 Your consideration of many pop songs is likely to have been similar to ours as well. We would like to introduce you to a few talented independent artists who are making waves on the indie music scene right now.
As unbelievable as it may sound, with all of the time, money, and effort to produce and DJ pop music that is saturating the market every day, there are some independent artist releases which are flying under the radar and delivering very high-quality music.
There is a wealth of great new music being released every single day, by talented and self-sustaining artists who are exploring from pop and blues to rock and country. Although these artists don't have a lot of resources at their disposal when collaborating with other people (as far as a budget for production), they also don't have as many people telling them what's good/bad for their music. There is a huge difference between this and anything else and that is freedom.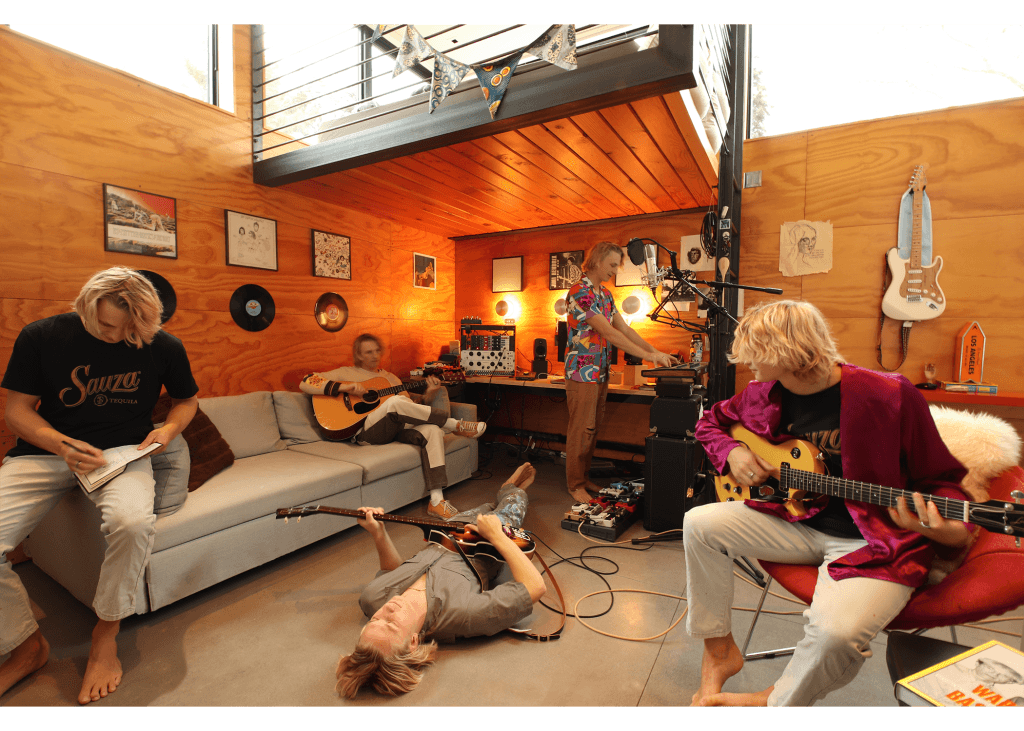 The result is oftentimes really unique, exhilarating music which many people would enjoy on down time. Some curators and reviewers like us from PopHits.Co, listen to new releases on Spotify nearly 24 hours a day — herewith is our list of pop tracks to listen to in order to find new songs you might enjoy.
You can listen to our full playlist which contains the artists' music, and know more about the artists by scrolling down the page.
---
1) STARCHILD YEEZO – Lola
I'm a big fan of alternative rock, and when I heard the new single from Rancho Cucamonga-based StarChild Yeezo, "Lola," I was seriously impressed.
The song is pure pop—it has all the elements of what makes a great pop song: an upbeat tempo, a catchy chorus, and some pretty sweet vocals. But it also has more than that. It's got something else going on—something I can't quite put my finger on.
I think it's the way that it feels like a movie soundtrack—it evokes images of being in love with someone who is totally out of your league, or maybe just watching a movie about the good days of our youth. Either way, you know what I mean. The whole thing is just kind of cinematic.
In addition to the single "Lola," StarChild Yeezo will release an album soon that features several other songs with similar vibes as "Lola." If you're looking for something to listen to this weekend while you're driving around in your car this is your perfect soundtrack! Check it out, visit the artist's website and follow on Spotify
---
2) CHIP PIRRS – When In Rome
The US alternative pop scene is full of all kinds of music that you can't find anywhere else in the world. There are artists who take inspiration from their surroundings and their own experiences to create something new and exciting, and then there's CHIP PIRRS.
When In Rome, the new single from experimental and chiptune artist Chip Pirrs, is a perfect example of why you should always keep an eye on new independent artists' releases.
This talented artist, who hails from New York City, has been making waves with his single "When In Rome", which combines electronic pop with alternative elements for a sound that's both super catchy and super edgy. Featuring nice voice divisions in the chorus R&B style.
We were not disappointed! It's clearly influenced by video game tunes, but it's not for kids, it can also be used for sound therapy as it's totally integrated into A.S.M.R. techniques.
The song is full of electronic elements that evoke different sensations, and it makes it perfect for anyone who wants to just relax or dance around their house while blasting this track from their speakers.
We highly recommend checking out Chip Pirrs' other music as well (he has several other singles available on his portfolio). Check it out, visit the artist's website and follow on Spotify.
---
3) IBBI TOO VICIOUS – Party Alone
If you're looking for a song that's easy to listen to and doesn't take itself too seriously, you've found it.
The artist behind "Party Alone" is IBBI TOO VICIOUS, an indie pop band based in Cincinnati. Their music is catchy and fun—perfect for driving around your town on a sunny day or just chilling at home with a glass of wine and is amazing to party alone too.
Their sound is what we call "dream pop" which means it's dreamy and mellow, but still has some rock elements in there. The guitars are heavily distorted, which gives them that dreamy vibe while still keeping the song grounded enough that you can sing along without feeling self-conscious about it.
And if you're worried about having an auto-tuned voice like many pop stars these days, don't be! The singer sounds like he's using a computer program called AutoTune (which makes his voice appear to be singing in tune) but still manages to sound real.
This makes him sound more like an indie musician than a pop product—which I love! Check it out, visit the artist's website and follow on Spotify.
---
4) PRINCE JOELY – The Empathizer (Sha Na Nah)
If you're looking for something experimental electronic to listen to, and get out of your comfort zone, you should check out the artist Prince Joely. His single "The Empathizer (Sha Na Nah)" is a great example of psychedelic rock and dream pop fusion.
The song starts with a funky bassline and distorted guitar riff that sounds like it was recorded in a cave. The music transitions into an atmospheric synth hook with tribal drums and male vocals that feel out-of-time with the rest of the song.
Prince Joly's voice is quirky and fun—he uses his own voice as a way to experiment with different sounds without losing track of what he's trying to say. His lyrics are abstract, but they still have a message to pass: "I don't know how I feel, sha na nah".
This song can be difficult to get into at first because it seems so chaotic—but I promise you'll come away feeling transported on some kind of psychedelic journey of art-rock and experimental pop. Check it out, visit the artist's website and follow on Spotify.
---
5) ALLY CRIBB – Unbroken
Ally Cribb is a Canadian singer-songwriter who just released her first EP, Unbroken. The EP features seven tracks that are sure to please fans of easy-listening folk rock music and singer-songwriters alike.
The album opens with the track "Bigger", It's an upbeat song that features catchy lyrics that are easy to sing along with, as well as a country rock sound that brings to mind artists like Fleetwood Mac and Sheryl Crow. It's a proper radio-ready song, featuring amazing melodies and guitar work.
Track two, "California", is a more laid-back track about feelings and waiting for something good to happen in life. It has a classic sound reminiscent of folk-pop artists like Joni Mitchell or James Taylor. It's catchy and perfect for a romantic moment—and it makes you want to sing along and fall in love with someone!
The rest of the EP follows suit, offering up more great tunes like "Leave it Behind" which features some incredible piano playing apparently by Cribb herself; "End Of August", which has a folky vibe but still feels contemporary and romantic at the same time.
She's currently based in Toronto; if you want to hear more from this talented artist, check out her YouTube and follow her on Spotify!

---
6) GHOSTS OF OUR FORMER SELVES – Golden EP
I'm a big fan of the UK indie scene, and I'm always looking for new artists to follow. In my quest, I stumbled upon GHOSTS OF OUR FORMER SELVES' new EP, Golden. It's a four-track acoustic and electronic EP that features band members who hail from London.
I'm gonna start in reverse. The fourth and last track "Mother And Child Reunion" has a reggae vibe with a relaxing classic sound and soft rock elements that I just loved. It's catchy, but not too loud or busy—it's just right for those times when you want to relax and chill out in your bedroom or on your porch with a glass of wine and some candles lit up around you.
The first track "Golden" is another relaxing tune with acoustic guitars playing in harmony with each other and some nice percussion accents throughout. This is the main track so let's pay some attention as this one has a special meaning.
It has a bit more energy than the other track, but still maintains its mellow nature by adding some light percussion in the background while still letting the lead guitar take centre stage here too!
The other two tracks are versions of Golden and are great too. The whole project is actually a tribute to a special moment in the frontman's life when Theo Brehony became a father.
I've never heard anything like this before—it's definitely something special because it sounds so different from anything else out there right now. Check it out, visit the band's YouTube and follow them on Spotify.
---
7) SABRINA – Sugar Rush
If you're a fan of pop music, you should definitely check out the new single from Brighton-based artist SABRINA.
The song is called "Sugar Rush" and it's an absolute banger. It's a bedroom pop song with electronic beats and alternative pop vocals that are reminiscent of Billie Eilish, Rosie Lowe, Klyne, Rachel Chinouriri and James Blake's early work.
The lyrics are upbeat and fun, but there's also underlying darkness to them that makes them feel more real than some of the other songs on the radio right now.
The track is definitely geared toward commercial pop fans, but if you like artists like Lorde or Halsey, then this is definitely one to check out as well!
It's true: Sugar Rush is an alternative pop song with an upbeat tempo and catchy beats. But it's also got an edge to it—a slightly obscure sound that makes you want to dance, but also lets you know that this isn't going to be some sugarcoated love story. It's got a little bite, as well as sweet melodies and powerful vocals.
We think this song would make a great addition to any playlist—whether it's yours or one your friends have put together for a party or other social gathering! Check it out, visit the artist's YouTube and follow on Spotify.
---
8) DEREK LEE GOODREID – Breakthru Hardtimes
Derek Lee Goodreid is a singer-songwriter from Australia who writes soft rock, soul, and blues songs. His latest single "Breakthru Hardtimes" is an anthem that reflects on the hard times he has experienced in his life.
The song has a classic sound that is reminiscent of the 1960s and 70s. It's easy to listen to with catchy melodies and a soulful voice that will get stuck in your head. There is no doubt that he made magic, transforming an old-school sound into something fresh and pop, which can be enjoyed by a variety of audiences.
The song starts off with very smooth drums and a guitar work that sounds like it could be from the movies. As soon as the vocals come in, you'll hear Goodreid's soulful voice singing lyrics about overcoming adversity, which we can relate to, regarding the pain that breaks down our souls in hard times.
This track is absolutely amazing! It is an excellent song for those who enjoy bluesy pop-rock music. Check it out, visit the artist's website and follow on Spotify.
---
9) SAM FEINSTEIN – Chasing The Bull
When you think of San Jose, California, you probably don't think of music. But there is an artist there that is making waves with his unique sound and style.
The singer is called Sam Feinstein and he has recently released his first single "Chasing the Bull" which has been praised by both critics and fans alike. The single has been described as "a mix of alternative rock, blues, psychedelic music, funk and singer-songwriter sounds". The artist's influences include many different kinds of music such as classic rock and rhythm & blues.
Curators from PopHits.Co describe his style as "Pop Rock" and mentioned that seems like Sam Feinstein wants to keep things lighthearted but still musically interesting.
His goal is to make people feel good when they listen to his music which is why his music is so heavily influenced by classic rock artists such as Tom Waits, Modest Mouse, and Tower of Power who were known for having catchy tunes that stick in your head for days at a time!
If you're looking for something new and bluesy to listen to, then check out Sam Feinstein's website where you can find more information about upcoming performances, visit his Spotify profile and follow him too.
---
10) BLONDE GEORGE – Coin Toss
As soon as I heard "Coin Toss" by Blonde George, I was hooked. It's a super catchy tune with a dreamy guitar groove and some slick R&B vocals. This is an amazing track that will be available next week, so stay tuned. This artist is incredibly creative as he is self-producing, singing, playing instruments and doing everything from his home studio, which is also his bedroom. What a dream bedroom!
The artist is from Seattle, and it's easy to tell that he is influenced by the city's indie rock culture. The song has a nostalgic quality that makes me think of 90s alt-rock bands like Smashing Pumpkins or Weezer.
The song has an interesting tone—it's both dreamy and catchy. It sounds like something you'd hear on an indie rock or alternative rock station, but it also sounds like something you'd hear on your pop radio station. Anyway, we loved the retro dream pop vibe and you will love it as well.
I love how this song is so easy to listen to—it just transports you somewhere else for three minutes and leaves you feeling happy and relaxed after each listen. I can say this is the best track in this collection!
It's the kind of song that makes you want to jump up from your desk at work and start dancing around the room! Don't forget to stay tuned for this new release. Check out his portfolio, visit the artist's YouTube and follow him on Spotify.
---
About Author