Great Pop Music Playlist to Light Up Your Week
Music is like fashion or any other form of art — it involves a system of production that tells us something about the world we live in. Like this alternative pop music playlist collection from independent artists across several genres
Are you looking for a great playlist to light up your week? Look no further than this article, which will provide you with the best alternative pop music released by independent artists.
We've compiled a list of new releases from around the globe, with artists from all over the United States, Canada and Europe. If you're looking for the latest commercial pop hits or just want to discover some new music that's different from what you usually listen to, look no further than this article!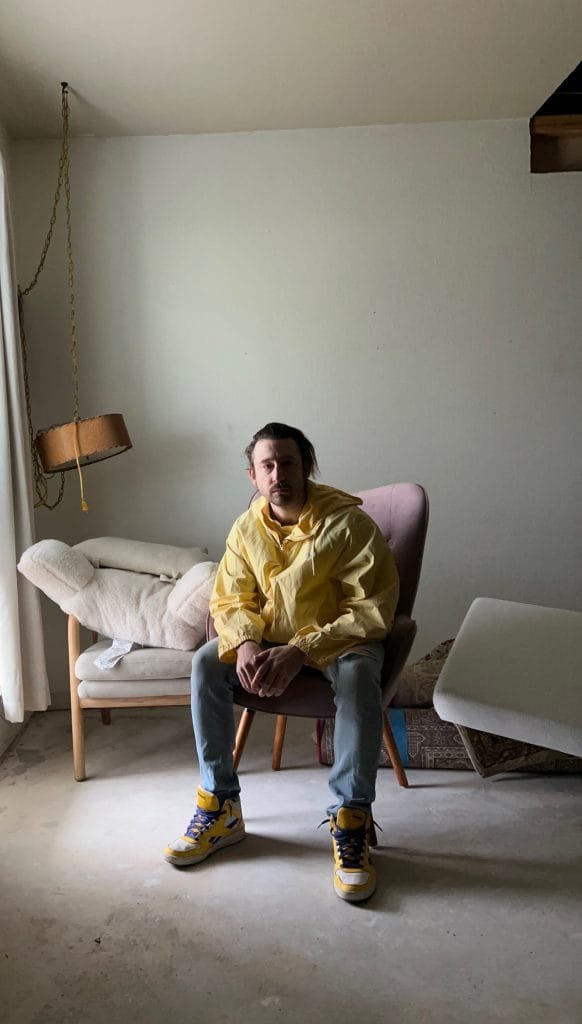 Genuine Leather releasing Promises
"As a direct consequence of drinking cheap beer and playing around with his older brother's Tascam tape recorder and Yamaha synthesisers, after having just been dumped, he developed an eclectic musical soundscape."
If you're like most people, you probably have certain artists that you love and listen to on repeat. But what about all those other amazing artists out there? Well, now's your chance…our playlist is full of new releases from independent bands that are ready to take over the world!
You can listen to our full playlist which contains the artists' music, and know more about the artists by scrolling down the page.
---
1) KINGA ANGELYS – Good Things Are Coming
It is my pleasure to introduce you to Kinga Angelys, a Canadian music artist who is based in Germany. In her music, she is passionate about cultivating hope and happiness and this is evident in her lyrics as well as in her music which is energising and empowers her listeners by bringing them such beautiful feelings.
She brings colour to your cloudy days once again with her new single "Good Things Are Coming" which will be released on March 17, 2023.
It's a pick-me-up anthem that delivers a sense of irresistible optimism just in time for International Day of Happiness 2023 (March 20), which is celebrated on this date each year.
In the midst of full energy, confident vocal and cheerful chorusing, this song brings a new vibrance to her bright and blossoming discography, bringing a brand new vitality.
The song is filled with vivid verses that invite the listener to be a light in the darkness while reminders of what is to come are danced boldly throughout the song so that it is full of vivid imagery.
Featuring a powerful, joyful pop sound, "Good Things are Coming" is sure to lift souls and beings, and will be sure to lift the spirits of anyone in need of inspiration.
If you're interested in checking out more of Kinga's music, visit her website or follow her on Spotify. I've included links so that can get started right away!
---
2) FERNANDEZ – No Body
FERNANDEZ is a Melbourne-based artist whose latest single, "No Body," is a trip-hop-infused pop banger. The track has a beat that will make you want to move, with an infectious chorus and lyrics that will have you singing along in no time at all.
There is a sense of drama and intensity about this new single, 'No Body', as the singer 'Fernandez' assumes the role of both friend and femme fatale within the epic soundscape.
As a result of the tender and dynamic vocals that she delivers and the lush cinematic background that is reminiscent of the 50s and 60s Bond era, her song captivates and shines.
There is something magical about the way this song sits at a sweet crossroads between old Hollywood strings, tremolo guitar, 60s keyboards, chamber pop, trip-hop, and alt-pop in a new genre that seamlessly combines all those elements into one.
The song 'No Body' was written by 'Fernandez'. By spending time with Walker, and having conversations about styles and genres, the two of them came up with a concept that would bring together the strengths of both artists and create a sound that was unique.
If you're interested in checking out more of Fernandez's music, visit her website or follow her on Spotify. I've included links so that can get started right away!
---
3) SKAR DE LINE – A Way
In the autobiographical suite of music composed by Skar de Line, A Way is the fourth chapter. With its reverb-drenched synths and delayed echoes.
A Way is an electronic new single which encapsulates a true moment in time and captivates the listener's attention with its memorable hooks.
Despite its vulnerable and introspective lyrics, Skar de Line's song has been inspired by a real-life experience he had after witnessing a suicide attempt in which he intervened and saved a man from the ledge.
Skar de Line's feelings about the night are revealed in the music video which gives a glimpse into the way he really felt about that night. It makes him question his morality, his point of view on what is up and down, and ultimately if there is another way to see it.
On Thursday, March 16th, A Way will be available on all digital and streaming platforms, along with the long-awaited video for the song that will be released on March 23rd.
If you're interested in checking out more of Skar de Line's music, visit his website, or follow him on Spotify. I've included links so that can get started right away!
---
4) PRESIDENT STREET – She Drives Me Crazy
Ruby and Pete, from Melbourne, are one half of Melbourne-based pop-rock-soul duo President Street. With their current focus solely on the UK, the band has seen three of their songs enter the Top 10 Official UK Music Week Charts, as well as completing a national UK tour across the O2 Theatres in support of pop-rock-soul icon Roachford.
A combination of strong club support and wide coverage in a number of influential lifestyle magazines such as Wonderland and Rollacoaster have led to President Street being hailed as "the ones to watch", and there is no doubt that these guys have made a splash in their native land.
Featuring a driving beat, funky bass and a light yet punchy vocal, the song of the summer is sure to be a summer hit. While recording their version, the duo was very conscious of paying homage to the original song.
But they also gave the song a twist that would make it pop as a song in and of itself. There is no doubt that the result is a banger that you will want to hear again and again!
I highly recommend that you check out this artist's website and follow them on Spotify. You won't regret it!
---
5) CITY ISLAND – All The Love
If you're looking for a new artist that's going to give you the feels, look no further than City Island and their latest EP, All The Love. They're an indie-pop duo out of The Bronx who have been making waves in the alternative music scene with their soulful vocals, groovy beats, and nostalgic lyrics.
On Friday, March 10th, at midnight across all streaming platforms, City Island, a soulful indie band, that draws inspiration from Bruno Mars and Durand Jones, as well as the influence of Coldplay and Hozier, is ready to release their first EP, "All The Love", which will be available on all streaming platforms at midnight.
My favourite song from the Ep is "Shining Light". It's incredibly groovy, the vibes from it are amazing and it was definitely worth checking out. It's greatly well produced and mixed as well.
"We want to let everyone experience some of the love and inspiration we get from our influences." – Says City Island.
If you're looking for an artist to get excited about, look no further than City Island! Visit Spotify and its website!
---

---
6) EVIE MORAN- How Do You Like Me Now?
EVIE MORAN is a dreamy pop artist from Liverpool, United Kingdom. Her single "How Do You Like Me Now?" is the perfect song to play during your next relaxing day at home. The song has a dreamy, electronic sound that will keep you in a good mood throughout the day.
As a live performer, Evie Moran has captivated audiences with her amazing voice, creating an incredible soundscape and bringing venues to a halt with her incredible performance.
With the tempo upped and layers of contemporary production added to her songs, she has unveiled the formidable pop songstress that has remained hidden until now. This ice-cold banger is hard to ignore.
Moran's voice is soft and calming, but it still holds power—it's the type of voice you'd want to hear if you were relaxing in your room at home with your headphones on.
This is definitely an artist who's on the rise. Check out "How Do You Like Me Now?" below, visit her website here, and follow her on Spotify!
---
7) THE MAGIC EPIC – Player 1 Radio Edit
If you're looking for something new to listen to, definitely check out The Magic Epic.
The Magic Epic is an independent artist from the United Kingdom-based in Brighton. They have a single called "Player 1 Radio Edit" that has been making waves.
In order to keep an old dying sound alive for the future of mankind, he is doing his best to keep an old dying sound alive for the greater good of the world.
When you are blessed with the gift of music, you are supposed to give the music back to the universe to raise the vibration of human consciousness and help humanity as a whole.
This single has a very 80's vibe, with dream pop and electronic pop influences. It has a cinematic feel but also has an ethereal quality that makes it seem as if it's coming from far away in space.
If you're looking for something new to add to your playlist, this single might be just what you're looking for! Check it out on Spotify now! Visit his website also.
---
8) REBECKA MOLANDER – Through The Rain
If you're looking for a way to chill out, look no further than Swedish singer-songwriter Rebekka Molander. Her new album, Through The Rain, is the perfect way to unwind after a long day of work or school.
In recent weeks, the Swedish artist Rebecka Molander has announced the release of her brand new album entitled "Through the Rain". This soothing studio work, which is in the form of a director's cut for international audiences, is infused with a variety of harmonic sounds and has been inspired by traditional jazz and folk music.
There is no doubt that the title track is a shining example of what we can expect from the EP. The instruments are very understated, combining Molanders' cool minimalism with some deep and round bass tones and some sparse percussion instruments to create a smooth flow.
The vocals of Rebecka are a combination of brightly emotional and profoundly far-reaching to illustrate the singer's ability to sing a wide range of styles.
Among its many awesome highlights, the second track on this EP, "Get Gone," stands out as one of the most recognizable tracks on this EP. With a combination of Pop, Funk, Fusion, and other styles, the arrangement takes a deep approach to create a calming yet sparkly sound.
If you want more from this artist, check her out on Spotify, it's really worth it to be informed about her!
---
9) MAGDALIA – Great Expectations
She has a knack for storytelling and an understanding of the world around her, which makes her a key player in her field as an in-demand writer from Melbourne's South-Eastern suburbs.
With a fusion of dark-pop instrumentation and soulful lyrics, Magdalia's newest single questions what has happened to the 'great expectations' that we were promised when we were kids, and tackles the constant struggle of growing up in a world where nothing is guaranteed.
It was written during a collaboration between The Artist Studio and herself during the 2021 lockdown, in which she paints a haunting portrait of the human experience during those days.
With its combination of vulnerability and a pop groove, 'Great Expectations' reflects on the experiences Magdalia has had as a young autistic woman and former gifted child struggling to find her place in society and having to learn to reveal her authentic self.
If you'd like to check out more music from MAGDALIA or follow her on Spotify, visit her website.
---
10) GENUINE LEATHER – Promises
If you're a fan of alt-pop music, this is the song for you. It's got the kind of funky, retro sound that everyone in your community will be talking about.
The band GENUINE LEATHER hails from Austin, Texas, and their single "Promises" has been getting people excited all over the country.
The vocals are smooth and soulful, but also have a raw edge that makes them feel edgy—perfect for those who like their music on the less pop side of things.
Chris Galis is a lofi synthpop singer-songwriter from Austin, Texas known by the name Genuine Leather. As a direct consequence of drinking cheap beer and playing around with his older brother's Tascam tape recorder and Yamaha synthesisers, after having just been dumped, he developed an eclectic musical soundscape.
A new single from Wilco, Promises connects the dots between himself, Tears for Fears, Cars, and Tame Impala, with a straightforward, earnest delivery.
If you're looking for something new and fresh, check out GENUINE LEATHER on Spotify; they've got some other great songs that don't disappoint! And also check his website.
---
About Author